Co-lead singer of Lady Antebellum, Hillary Scott finally shares the first picture of her twin daughters. She shared the pictures of her identical twins Betsy Mack and Emory JoAnn through her Instagram. The caption in the photo itself tells how happy they are. Everything is doubled including love. Double the blessing, double the tiredness, double the laundry, but double the love!
Lady Antebellum's singer Hillary Scott and Chris Tyrrell
Scott and Chris Tyrrell met each other in the year 2010 when both of them were on tour with Tim McGraw. Though Tyrrell was from a different band they managed to fall in love making their life complete. Scott and Tyrrell are now parents of three kids.
They married secretly and gave birth to their first daughter Eisele Kaye on July 22, 2013.
Scott used to share her pregnancy photos quite a lot on her Instagram.

During CMA Award (Country Music Association Awards) of 2017, they announced on the red carpet that they were expecting twins. The identical twin daughters were born on January 29th. Hillary Scott's first daughter, Eisele Kaye looks really happy to hold her twin sisters.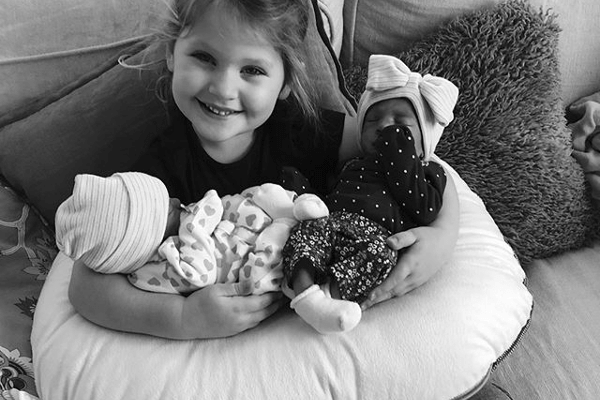 Happy Parenting Hillary Scott!