Kelly Rohrbach, the hot babe from Baywatch has always been open to posting pictures of herself in lingerie. However, that gives no one other than her to share her private pictures online. Yes, Kelly Rohrbach is yet another blonde beauty who has fallen victim to online hacking. Various private pictures of Kelly have been hacked and posted online! Let us get into the details!
Getting too much into the limelight has not really helped Kelly Rohrbach. As many celebrities who are hacked after their sudden fame, Kelly's hacker has also followed her to her privacy! The 27-year-old bomb shell, Kelly Rohrbach got huge attention after her role as CJ Parker in Baywatch this year.
But right now, Kelly Rohrbach has been under a bad light after her very private pictures of her posing in her famous red swimsuit and her other lingerie pictures have been hacked and posted online. A source associated to Kelly Rohrbach shared that the hacking "couldn't have come at a worst time" for the actress.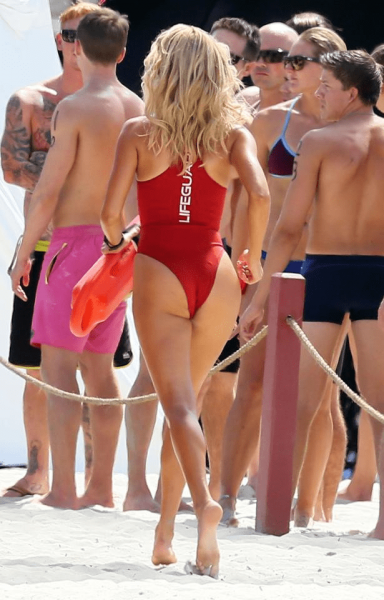 It is very true that the hacking has come at a hectic time for Kelly since after her appearance in Baywatch she has been super busy! Kelly is set to walk the red carpet a few days later on Saturday for the premier of the movie. She will be walking the red carpet with her co-stars, Dwayne Johnson, Priyanka Chopra, Zac Efron, Alexandra Daddario, and more.
Amidst all of the media interaction, Kelly might have to face some additional private questions from the tabloids. A source close to Kelly also shared night which was to be the biggest of her life might just be ruined by "some Pervert"! "She's having to deal with intimate, private pictures being published online", they shared.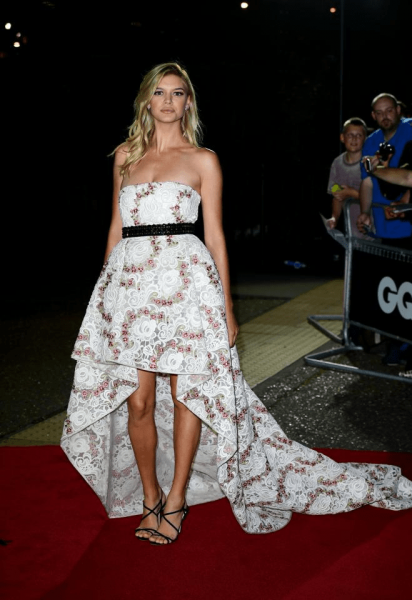 Kelly has been receiving a lot of attention lately. She has been doing really well on the big screen these days with roles in Two and a Half Men and Rush. She has also been modeling for Sorts Swimsuit magazine issue. The reason for her popularity previously was because she dated actor Leonardo DiCaprio.
This popularity has now turned sour for Kelly after the hacking. Other celebrities who have fallen into the trap of online hacking are Emma Watson, Sienna Miller, Miley Cyrus, and more. It is assumed by many that the password of these celebs iCloud accounts and social media accounts were cracked and traded to their social media sites.