Photo credit: CelebMafia
The 27th Annual Gotham Independent Film Awards 2017, organized by the Independent Filmmaker Project, took place in Cipriani Wall Street in lower Manhattan. It was held on November 27, 2017.
Seems like award season has already started.
Gotham Independent Film Awards 2017  brought together the biggest stars from wide screens to Ciprian Wall. The show was hosted by Hedwig and the Angry Inch star John Cameron Mitchell, the event highlights one of the very first award show for this year award season.
Before the ceremony started, the stars charmed the event with stylish looks on the red carpet. Downtown Manhattan looked glamorous.
Honoree Nicole Kidman swung a sexy, charming blue dress with a plunging neckline.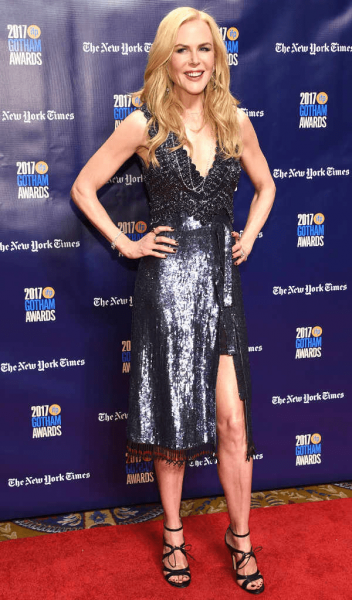 Photo Credit: eonline
"Big Little Lies" star Reese Witherspoon rocked a black-and-gold number, like Nicole, though it was short-sleeved and hit at the knee.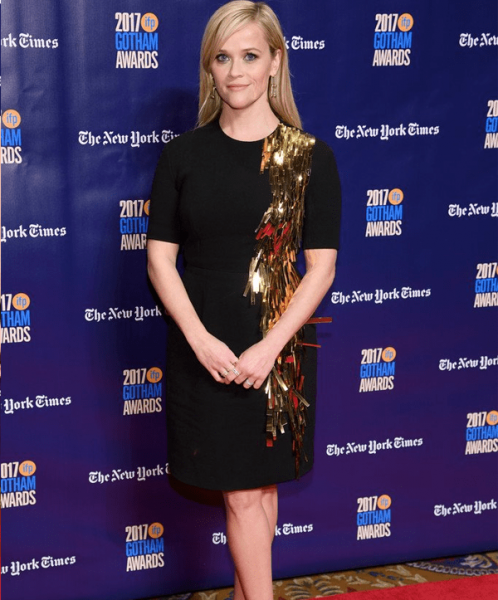 Photo Credit: Fashion Sizzle
Other striking looks came from Greta Gerwig, Margot Robbie, Saoirse Ronan, Carey Mulligan and more.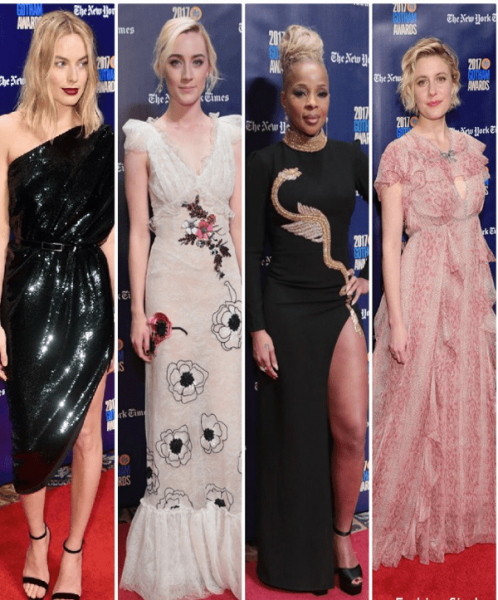 Photo Credit: Fashion Sizzle
Margot Robbie looked stunning in a deep green sequined Saint Laurent dress. Similarly, Saoirse Ronan embraced an embroidered  Rodarte  Spring 2018 gown. Mary J. Blige, on the other hand, looked gorgeous in a gold embroidered black Temraza long sleeve gown. Beautiful Greta Gerwig looked prettier in a Crystal bow Gucci pink snakeskin print gown.
The other celebrities also glowed the red carpet with their glowing appearance!
The awards list are:
Best Feature
Call Me by Your Name
Best Documentary
Strong Island
Best Actor
James Franco as Tommy Wiseau – The Disaster Artist
Best Actress
Saoirse Ronan
Best Screenplay
Jordan Peele – Get Out
Breakthrough Actor
Timothée Chalamet
Bingham Ray Breakthrough Director Award
Jordan Peele – Get Out
Breakthrough Series – Long Form
Atlanta
Breakthrough Series – Short Form
The Strange Eyes of Dr. Myes
Audience Award
Get Out