Jamaican-born singer Bushwick Bill has passed away on June 9, 2019, after suffering from pancreatic cancer. Bushwick played a significant part in making Geto Boys famous internationally. He was born as Richard Stephen Shaw in Kingston, Jamaica, on December 8, 1966. He is survived by his four children, one of whom is his son, Javon Boutte.
Geto Boys' Bushwick Bill was diagnosed with Stage IV cancer in February of this year. The former singer and performer had recently spoken on an Instagram post about his battle with cancer. His sons and family members were always there for him with all the love and support.
Bushwick Bill's Death At Age 52
Geto Boys' member Bushwick Bill's death at the age of 52 shocked many. His death was made official by his publicist on Sunday, June 9. Further, the rapper had revealed in May about his ongoing battle with cancer. Bushwick's diagnosis with stage 4 pancreatic cancer made news in February 2019. Minutes after his official death, Rolling Stone took to Twitter to honor the legendary rapper's death.
The world will miss Bushwick, as he was a true rapper and lives up to his name. Although he was born in Jamaica, he'd been living in the US making record label deals. There was some initial confusion about his passing, which was denied by his son Javon on his father's Instagram.
A man of short stature, Bushwick didn't let his physical attributes be a factor in his success. He lost one eye when a friend accidentally shot him in 1991. Likewise, Bushwick is known for singing in a number of gangsta rap songs, including Damn It Feels Good To Be A Gangsta, which became an international chart-topper.
Rapping Career And Geto Boys' Success
Bushwick Bill aka Richard Shaw was born in Jamaica to a merchant father and maid mother. Shaw's parents immigrated to the US for a better life. Shaw took up his stage name when he co-founded Geto Boys. Alongside his partners, Willie D and Scarface, Bushwick led the group to unprecedented fame.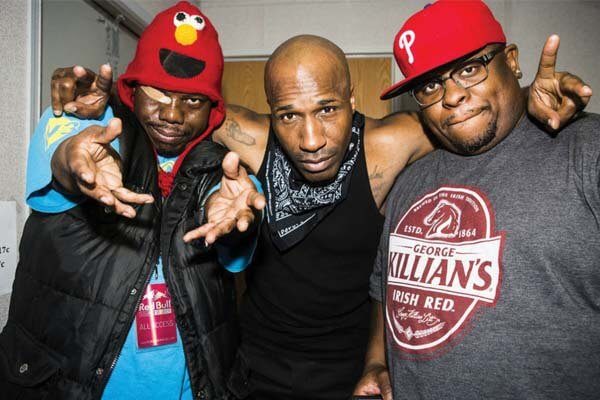 The gangsta rap group Geto Boys' members (from left to right): Bushwick Bill, Willie D, Scarface. Image Source: USA Today.
Bushwick, whose funeral proceedings are on the way, has been with Geto Boys since the beginning. He stuck with it and released more songs, touring places and collaborating with fellow rappers Dr. Dre and J. Prince. Undoubtedly, Bushwick left a rich legacy and his songs will continue to play around the world.
Keep connected with Superbhub for more News, Entertainment and Biography.