It looks like Idina Menzel's love is not as frozen as her songs say. After a failed marriage, Idina Menzel is ready to give it all up and move on for the new love of her life. The frozen star, Idina Menzel took on to twitter to reveal that she is engaged to her long-time boyfriend, Aaron Lohr. We are extremely excited for the couple!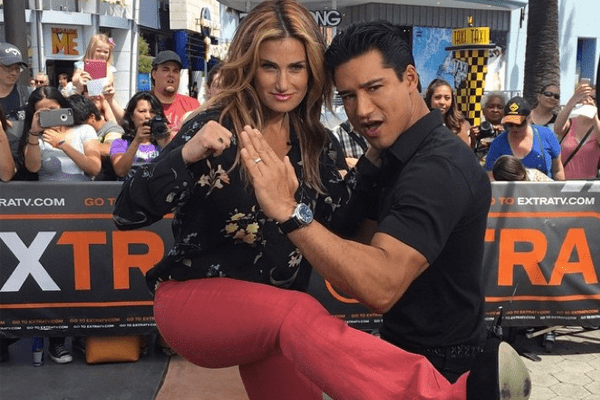 The American beauty, Idina Menzel is a prominent actress, singer and songwriter. She is noted for her work in Broadway musical, Rent, Wicked, If/Then, Enchanted, and more. However, Menzel has gained prominence from her role in the 2013 film, Frozen as the voice of Queen Elsa. We have also danced and sang along to many of Menzel's songs like Still I Can't Be Still, Here, Holiday Wishes, Idina, and more. We are happy to report that Idina is happy to fall in love once again.
Menzel was previously married to actor Taye Diggs. Together, the couple even has a son named Walker Nathaniel Diggs. After 10 years of marriage, the couple found differences between them and had a divorce on 3rd December 2014. Soon, she began dating Aaron Lohr. Where did the superstar couple meet? The couple met in the 2005 movie of the Broadway hit, Rent. Menzel is five years older than Lohr. The couple's relationship grew larger and more public in April 2015.
Idina and Aaron were even seen in the White House Correspondents' Association Dinner in 2015.  The couple seems to directly be opting for a long term settlement since they have already bought a home located in Encino, Los Angeles, California. Idina posted on twitter regarding her album release and the support she gained. She followed the post with another tweet regarding the couple getting engaged. Menzel wrote that she is happy and this is a beautiful time for her.
Unlike many celebs she has not posted a picture or any other cheesy details of their engagement. Very classy, Mezel! The couple will soon get married it seems.
Idina has always been low key on her relationship status but at present she is filled with joy and has taken it all out on her twitter account. Idina and her fiancée is a match made in heaven. They complete each other. May their undying love for each other be frozen in time! We hope the best for the couple's personal as well as professional life!
Visit this link to get more article and bio: Click here