Photo Source:popsugar.com
Ariana Grande has had a tough few weeks recently after the Manchester bombing terror attack at her concert, but she has been coping with it pretty well. Ariana Grande was up and about on the stage of the star-studded One Love Manchester concert for the victims of the attack where she stunned everyone with her sparkly diamond ring on her ring finger! Let us get into the details of the rumors of Ariana Grande's engagement!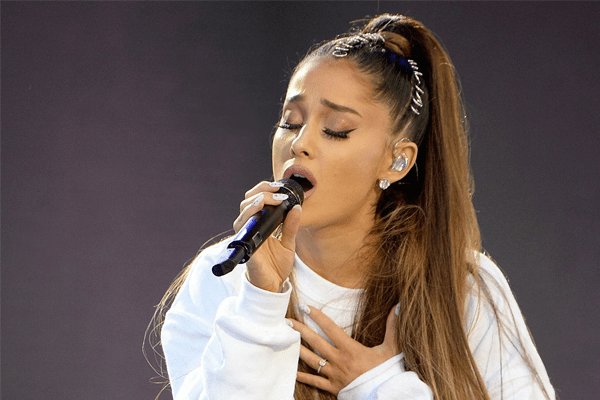 Ariana Grande's One Love Manchester Concert held on Sunday had a star-studded team composed of Miley Cyrus, Katy Perry, Justin Beiber, and more. But what made the night special was the magical duo performance of the couple, Mac Miller and Ariana  who looked adorable in their dance and song.
Ariana made sure to share to the audience that "Tonight is all about love"! Ariana grabbed the attention of her audience when she sported a sparkling diamond ring on her ring finger while she wore a sweatshirt with the print "One Love Manchester"!
The adorable power couple, Mac Miller, and Ariana Grande have not spoken about the rumors of their engagement. The couple has not made anything official so it is too early to make assumptions about anything!
Also in a more detailed and closer look, Ariana  was spotted wearing the same ring on her Dangerous Woman tour back in February. Ariana Might has just chosen to wear the ring of her liking coincidentally on her ring finger.
Ariana Grande and Mac Miller made their relationship public back in August 2016 when they were spotted kissing on a sushi dinner date. The couple has been together since. Mac Miller,25, has been a great support for Ariana Grande in the few weeks following the terrorist attack at her concert. He was spotted comforting his girlfriend, Grande in the airport.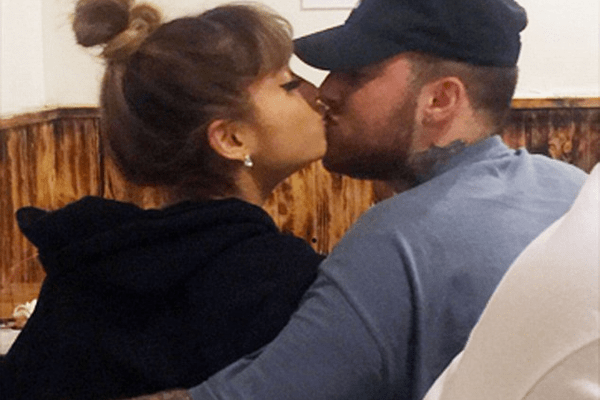 Ariana Grande, 23, who previously dated rapper Big Sean has finally found a lover of a closer age as hers. She seems very happy with Mac Miller by her side.  Also as shared by US magazine, she revealed that she had "loved and adored" her boyfriend Mac Miller since she was 19. The couple kissed adorable on the stage during their performance.
The One Love Manchester concert was able to raise $ 13 million for the victims of the attack and was successful. Manchester has certainly found comfort after the fundraising concert where Ariana Grande intermingled with her fans!