Donald Trump Jr. cheated on his wife Vanessa Trump with Celebrity Apprentice's  Aubrey O'Day, sources of US Weekly confirms. Trump Jr's marriage was already in tangles before his ex-wife had filed for divorce.
Trump Jr. started an affair with O'day after meeting her on the set of Season 5 of the Celebrity Apprentice in 2011 where Donald Jr. was one of the judges along with father Donald Trump and sister Ivanka.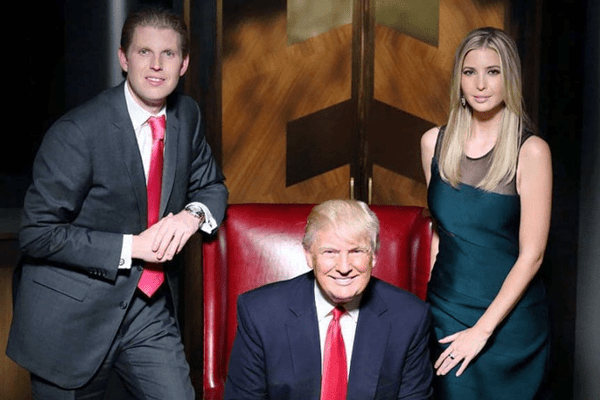 Donald Trump Jr., Donald Trump and Ivanka Trump on Celebrity Apprentice.  Image Source: CNBC
Sources close to O'Day stated that things had started up with Aubrey and Donald Jr. toward the end of the show's taping. Whereas multiple sources state that the former Danity Kane band member and Trump Jr. began their affair at the end of 2011 and continued until March 2012.
Trump Jr. had assured O'Day that things had ended with his wife and he didn't love her, Aubrey fell for Trump Jr. and thought they were going to a real couple together.
Sooner or later Trump Jr. had to reportedly end things with O'Dey after his wife Vanessa found the emails between the two. This report comes a day after Vanessa announced she will be divorcing Trump Jr. The couple had married in 2005 and have 5 children together. Despite not being officially separated they have been living separate lives.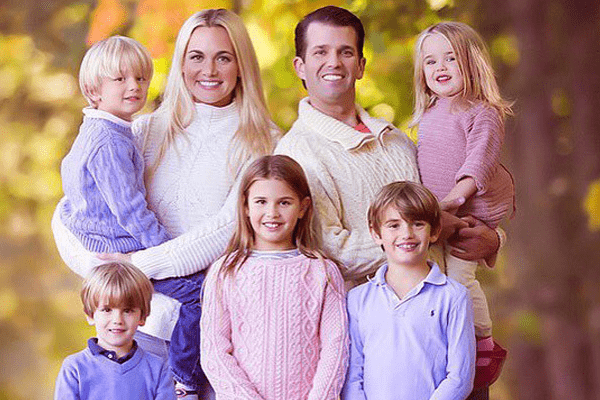 Donald Trump Jr. with Wife Vaness and kids. Image Source: Pinterest 
On March 15, 2018, Vanessa filed the divorce in Manhattan Supreme Court and isn't looking forward to enduring a battle over their child's custody. The duo gave a statement to US; 
"After 12 years of marriage, we have decided to go separate ways. Our Children will always be main priority and we respect each other's family.
According to sources of Page Six, the complications between them has been running for a long time and it is getting harder to find a resolution.
While O'Day has not commented on the news of the alleged affair.
Months ago On February 2018 Trump Jr. had visited India for a business purpose to sell the real estate's Trump Projects.
Stay with SuperbHub for more Entertainment and Celebrity News.