DJ Ruckus and Shanina Shaik, Australian born Victoria's Secret model finally married after 3 and a half year of engagement. The couple walked down the aisle on Saturday in the Ruckus' cousin, Lenny Kravitz's private island Eleuthera, Bahamas
Ruckus had proposed Shanina during the end weeks of December somewhere around Christmas, 2015 just after dating for 9 months. She was presented with two Lorraine Schwartz engagement rings and had to pick one and chooses a hexagon-cut diamond ring featuring both her and DJ Ruckus's initials engraved in diamonds and an amethyst, which is her birthstone.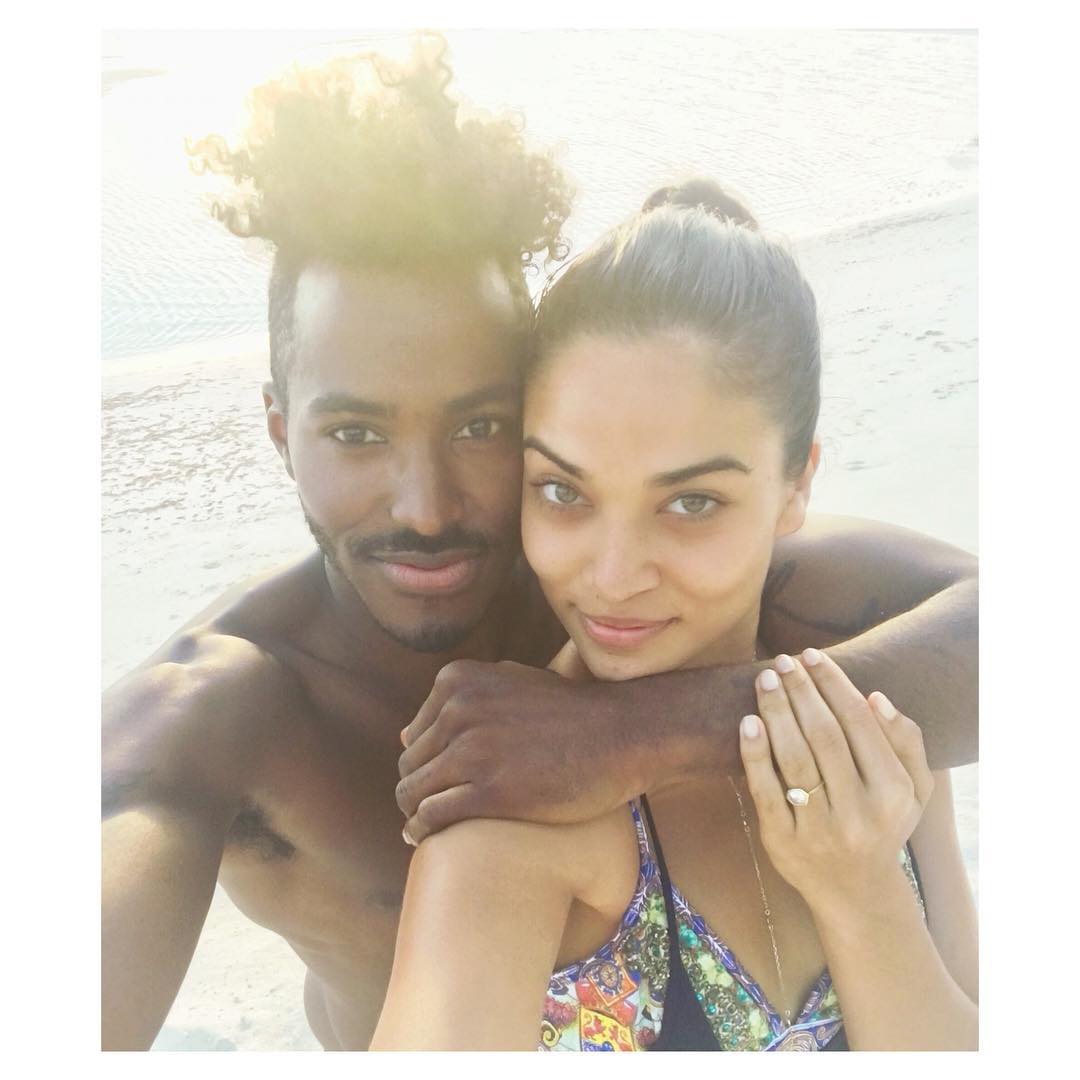 Shanina Shaik flaunting her engagement ring alongside DJ Ruckus. Image Source: Shanina Shaik's Instagram Feed.
The groom and bride interchanged their vows in front of their family members and closest friends. Some of the guests included the famous names in the modelling industry like Paris Hilton, Nadine Leopold and other guest members were Lenny Kravitz, Ruckus' cousin and his daughter, Zoe Kravitz, Evan Ross and Ashlee Simpson.
Shanina and Ruckus first met with each other at the Coachella Valley Music and Arts Festival in India, California, in April 2015 and they were introduced to each other by Paris Hilton.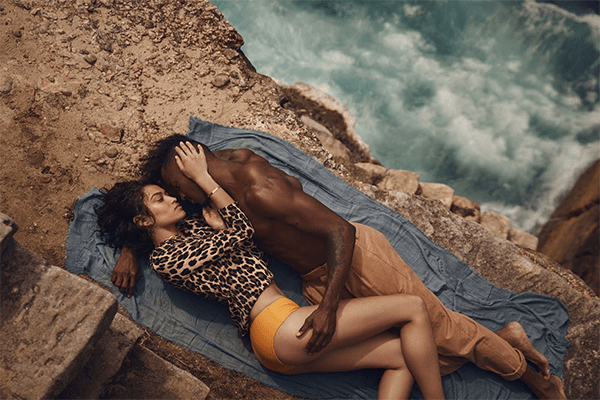 DJ Ruckus and his girlfriend Shanina Shaik are now married.
"I've done almost all of my wedding planning myself, which has been quite overwhelming, but also really exciting because it will have so much of Gregory and me in the look and feel," Shanina told and further added she had a custom dress that is a little bit elegant and bohemian as they will be getting married in the beach.
Being born and raised in Australia, Shanina had a dream to be married on a beach and adds growing up in Australia, all Aussie's love a beach, so we'd love to see that happen and states her woe that she won't be having a wedding in Australia.
Not everyone knows but DJ Ruckus' real name is Gregory Andrews and back in June 2016, Ruckus had a fight with Tyson Beckford, an American Model, and ex-boyfriend of Shaik. In the later interviews, Shaikh claimed that Tyson was not a nice guy and Ruckus told that he was a liar and just was full of lies.
For more News and Entertainment visit our site SuperbHub.