In the aftermath of the Allegations regarding the Russians' involvement in helping Trump become president, Trump is facing the fear of another possibly damaging scandal coming to light. This scandal involves Trump paying off women he had sex with before last year's elections.
On Monday, FBI raided the office of President Trump's long-time lawyer Micheal Cohen in an attempt to uncover the details regarding the payments made by Cohen to eradicate any problems Trump's presidential campaign might have had. These payments include $130,000 paid to Stormy Daniels, $150,000 to Karen McDougal,and $30,000 to a doorman to cover the details of Trump's child out of wedlock in the 1980's.
Similarly, Cohen reportedly also paid a huge sum of money to make sure the tape where Trump allegedly said "grab'em by the pussy" was never released. Other than the sex scandals, FBI's raid was also looking for Cohen's communication with Trump and his associates about "potential sources of negative publicity" made during and before the election.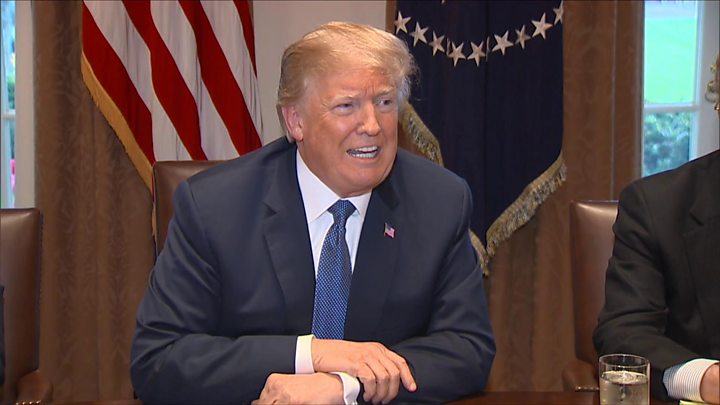 The violent FBI raid, compared to that of a Nazi police raid, which involved them ripping off Cohen's door at 6 in the morning, made Trump very angry. Trump is supposedly looking to fire Rod Rosenstein, who personally approved the FBI raid.
Also See: Mark Zuckerberg Hearing in Court
Cohen under investigation himself
The fact that Cohen is personally under investigation himself doesn't help either. FBI is also conducting a separate investigation on Cohen regarding bank fraud and wire fraud. The investigation is also looking at the potential financial violations he made during the election, as per The Washington Report.
In regards to the FBI's raid, Trumps tweeted this morning:
These tweets certainly suggest that Trump is afraid FBI might find something he doesn't want them to find out. Furthermore, in Micheal Wolff's book Fire and Fury, Steve Bannon claimed that Trump's presidential campaign took care of hundreds of women he slept with".
All the facts seem to suggest Trump is hiding a lot of things potentially harmful to his position as president. It'll be interesting to see how much information FBI is able to uncover and what the consequences will be.
SuperbHub for Latest News and Entertainment.