Picture credit: Trend Chaser's
Poor Ivanka! Ivanka Trump who wanted to show off her holiday pics might not have thought she would be a highlighted personality on Social Media.
Daughter of Donald Trump, Ivanka Trump is all over social media after sharing a photo of her husband, Jared Kushner, and young son. They were boating in Florida with a  Confederate flag in the distant background.
She posted the photos on both Instagram and Twitter, captioning it, "To any kid, this fish is a trophy! " But Twitter seemed more reactive to her post.
In the photos, the controversial symbol of the Confederacy can be seen clearly in the distance behind Kushner's left shoulder.  Twitter users bombarded the first daughter, since President Donald Trump, has a history of defending Confederate statues.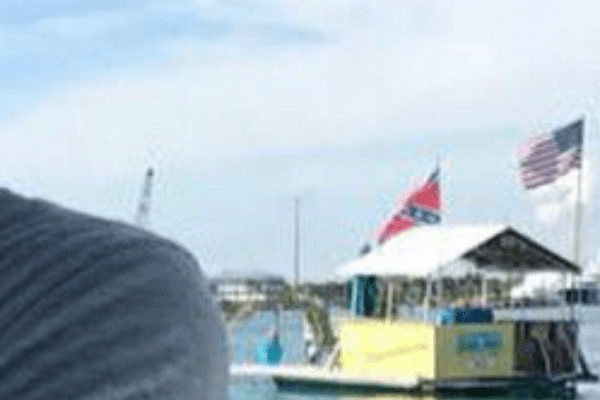 Image Source: Raw Story
Walter Shaub, delegated by President Barack Obama as the director of the Office of Government Ethics tweeted :
Senior Reporter at HuffPost took a screenshot of Ivanka tweet and posted the same screenshot mentioning lol.
While some of the Twitter users were reacted positively. Kushner is spending time with his family while he can.
Some were even defending Ivanka, tweeting:
Donald Trump's opinion On Confederate Flag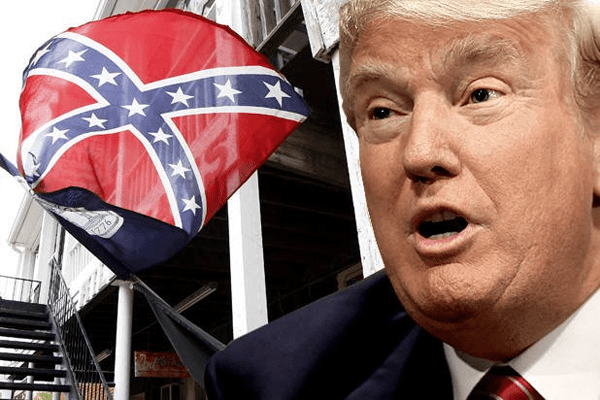 Image Source: Salon
Earlier this week Donald Trump made a statement that "Beautiful Confederate statues would tear apart American history and culture." But two years before he had an entirely different opinion…
When Donald Trump was still fighting for the presidency in June 2015, Trump was questioned:  If Confederate flag flying above the South Carolina statehouse should be taken down. He then answered,  "I think it probably needed to be taken down, and I think they should be kept in the museum."  "Let it go. Respect what needs respect because it was a point in time, and let it go in a museum.  I would probably take it down, yes."