Model Chrissy Teigen was seen in the picture of Victoria's Secret Angels as their first look in Victoria's secret fashion show 2017 venue in Shanghai!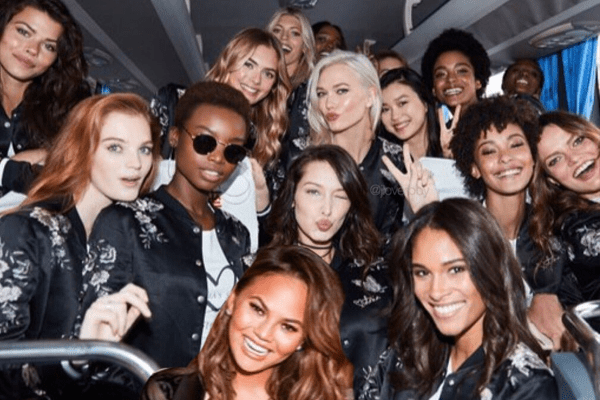 Chrissy Teigen in Victoria's Secret Angel
Wow! Did Chrissy Teigen's dream come true?
The picture and her tweets says the story. It is a really exciting news for all her fans.
Chrissy has tweeted, mentioning to click her Instagram story, last Saturday night. She said that she was live from Shanghai. And  she felt nervous herself to close the Victoria's Secret fashion show night.
The Victoria's Secret Fashion Show turned off yesterday. And fans could not see her there. She tweeted that someone had cancelled her wake up call so that she could not attend the show.
After a while, Chrissy Teigen shared a video in her twitter with a crying face.
Sounds sad isn't it? But it's a joke! All the tweets and even the picture is actually photo-shopped.
Chrissy Teigen joke regarding being in Victoria's Secret Fashion Show as Victoria's secret Angel became viral in social media. The tweets and retweets of Chrissy asking fans if anyone can photoshop her in the picture are cute and entertaining to go through. This actually engaged a lot of her fans and of course is in news!
The above photo is being photoshopped by one of Chrissy's fan and similarly another biggest fan did even bigger. The fan photoshopped Chrissy's face in all the angel's face! Check out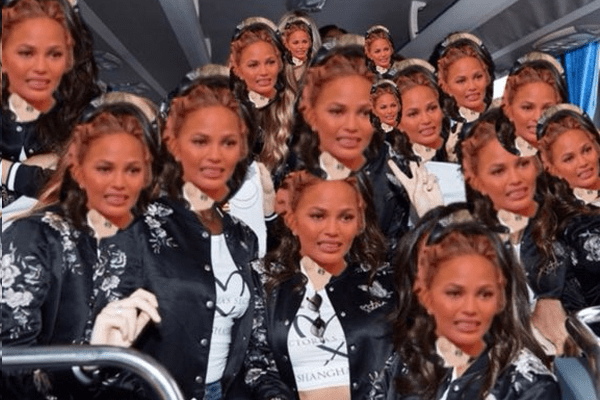 Well, the tears in the video she shared in her twitter actually flowed after cutting onions!
Chrissy Teigen, Christine Diane Teigen, is best known in the world by IMG Models in New York. She began her modeling journey as a substitute model on Deal or No Deal for 2006 to 2007. She has also appeared on the cover of Maxim's calendar in July 2007. She was the host of the reality competition show, Model Employee on VH1 in 2013.
Chrissy seems to be following The Secret philosophy. And her fans are supporting her too. Certainly her dream of being in Victoria's Secret Angel will be true. Though a joke, it might work out guys. Imagining and picturing yourself in that place may certainly land you up there one day.
Fingers crossed! Fans are eager to see you in the real pic Chrissy!