Photo credit: NickiSwift
According to E-News, these movie stars incompatibility is the main reason for their rift. Chris Pratt and Anna Farris filed a divorce!
According to TMZ, Chris Pratt and Anna Farris filed a divorce documents at the exact same time and both documents were twin images of each other.
Both of them are asking for the joint custody of their son Jack Pratt, a 5-year old kid and both have asked for the right to obtain conjugal support.
As of E-News, Chris and Anna are trying to keep everything cordial and they are trying to do best for their kid.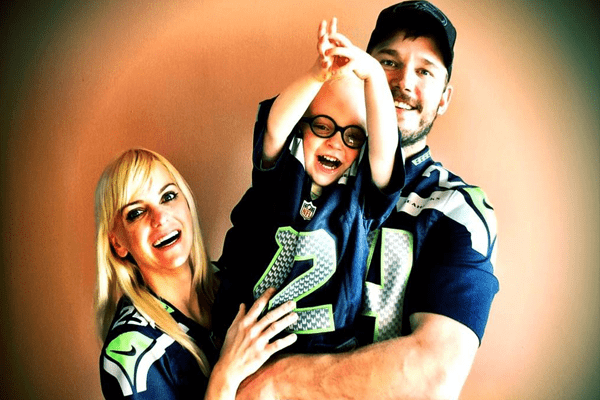 Photo credit: People
As seen on Chris Facebook, he posted a status on Facebook that says, they are legally separating. We have been trying a lot to maintain a healthy relationship and we are really disappointed that we couldn't. We love our son very much and want to keep this situation as private as possible. He also wrote that they still love each other very deeply.
Anna has tweeted about same a day before Chris.
What might be the reason for the split after 8 years long marriage?
According to E-News, Chris changed very much. Anna feels that she lost her voice through all these eight years. Moreover, Chris and Anna also had the different way of parenting their kid which caused a wrack, the insider said.
After announcing the official separation, they have been focusing more on co-parenting.
Anna Farris, TV star of popular TV show Mom said to People, "It is convincing that people are investing so much in our happiness together. So the thing is that all the stuff you people have been hearing is true. We truly admire each other, and love each other. Though it still comes through.
Anna wrote that "Chris asked her if she felt a lot of pressure from being in a high-class and high-profile relationship and her reply was Yes, she did. Both of us felt the same way, though he questioned me first. " she added, "We thought that it is best to defense instead of offending each other. So instead of acting a couple who never confront the relationship, we posted silly photos."
At the same time, the Jurassic World star is silent and has nothing to explain about their failed marriage.
The pictures they share on social media reveals that they love their son very much.
This duo first met in 2007 while working on the movie "Take Me Home Tonight" and got married in 2009. In 2012 Anna gave birth to Jack.
8 years of marriage didn't keep them together. Sad to say but Chris Pratt and Anna Farris filed a divorce!