Jennifer Lopez has been young wild and always free and has not really committed to having a serious relationship. But this time around, things seemed to have changed for the 47-year-old singer and actress. JLo has been in love with her boyfriend Alex Rodriguez for a long time now. As per the recent news, JLo and Rodriguez are finally moving in together. Let us find out more about the details regarding JLo's relationship with Rodriguez!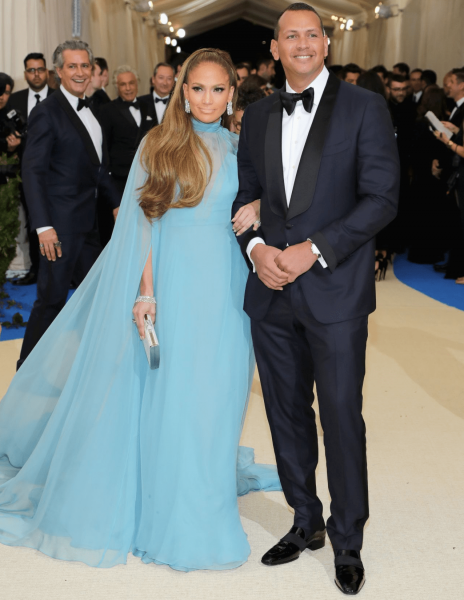 Alex Rodriguez might be the one for singer Jennifer Lopez. Lopez is not just infatuated with Rodriguez but the couple seems to be in deep love. They have now not just found a place in each other's heart but also in their houses.
As per the recent news, Jennifer Lopez and Alex Rodriguez are moving in together. It has only been two months since the two have been dating but things seem to be escalating quickly in their relationship. The couple was recently spotted looking absolutely adorable on the red carpet of Met Gala 2017 where JLo wore a baby blue colored gown with an excellent ponytail and Alex looked sharp in his tuxedo. The appearance was their first public red carpet official appearance which shows that they are taking it to the next level.
The public was already in love with the couple and now have been extremely happy to find out that the relationship is leading to something very serious. As revealed by an insider to ET on Wednesday, JLO and Alex Rodriguez are "madly in love" and that the couple is the "real thing".
The insider also revealed that JLo had wanted Alex to live in her $ 28 million house based in bel Air and when she asked him, he agreed. So the couple might actually be living together in a couple of days or weeks.
Alex and JLo are frequently seen together in the public and are really close to each other. IIt seems that the length of their relationship does not matter to them since they have been moving quickly with their relationship. Jennifer revealed that she met Rodriguez while she was having her lunch and he passed by and she went out to tap him on the shoulder and say "Hi" which is how things started between them. Both JLo and Rodriguez's children have also been getting along as revealed by an insider.