Photo credit: Global News
Different Music award is held annually. Similarly, The Billboard Music Award is an accolade that is hosted by Billboard, a music publication. The Billboard Music Award is having been held every year since 1990. The Billboard award was paused from the year 2006 to 2010 and after returning from the year 2011 it is one of the biggest music honoraries.  This year Billboard Music Award was all about Selena Gomez. Selena Gomez is Billboard's Woman of the year 2017!
  
All the stars and charms associated with music industry walked out to attend Billboard's night. "Come and Get It" singer, Selena Gomez got The Woman of the Year award along with her best friend .  
  
In case Selena's followers missed the big news, Selena is Billboard's Woman of the year 2017.
After a briefing from Selena's close friends, Francia Raisa and Elle Fanning, Selena went on stage to take the award.  

Selena Gomez always melts our heart with her emotional speech during the Award nights. And this year was more heart melting and emotional. With eyes full of tears Selena started by saying that, " To be fair, I think that Francia should be awarded as the Woman of the Year because I would not be here if she didn't save my life."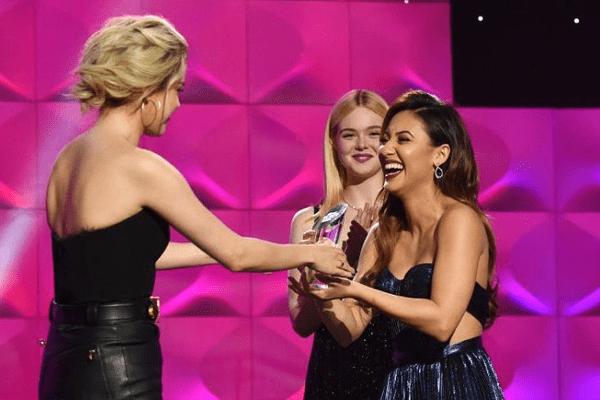 Photo credit:The Inquisitr

She further said, "I would like to give big thanks to my awesome family and team because they help me to cope with hard times."  

She added, "I am more than grateful for the position that I have been given in the music career. I fully respect the platform and support for the people. I've never been so proud of being a woman in this music industry. I am more than thankful to predecessor women who have helped us till now"  
  
With this Selena is in the list of talented Women of the year honorees including Pink, Taylor Swift, Beyonce, and Fergie.  
  
Selena and Francia explained and opened up that their friendship blossom like a flower right after their Kidney surgeries.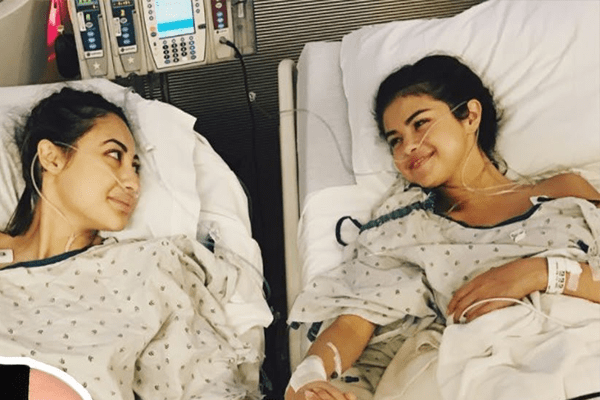 Photo credit: You Tube 
Francia shared on the pink carpet that, "I am privileged to do this for Selena tonight." She continued, "I was so much grateful that I could help her. I was her correct match. She's standing here for her big day and being honored. I have seen her music career continue to rise and rise. It's so amazing."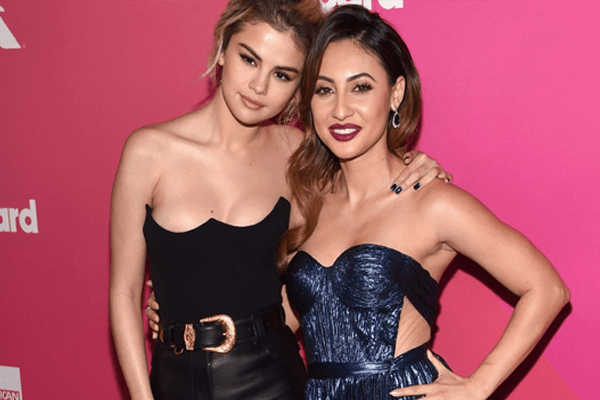 Photo credit: Mashable
  
Selena would add, "The whole time and experience of my ill days made me more grateful and thankful towards the life that I am living now. It feels great to share my story the way I want to. I am really fine"  
  
"Wolves" singer impressive performance both on-stage and off-stage made her the deserving title for Billboard's Woman of the year 2017.  
  
President of The Hollywood Reporter-Billboard Media Group said "Selena not only amazes her with best musical albums and performances but also constantly keeps on inspiring young women. She says young girls not to give back and not be afraid to use their voice and always be authentic." John Amato added, "She's always ready to speak her mind and had used music to address the needs of others. We are overjoyed that we could honor her as our Woman of the Year"  
  
She began partnerships with Coach and Puma and also lifted more than $500,000 for the Lupus Research Alliance.  
"I am not sure how I am ever gonna it but maybe I'll make an epic album next year," she vamped with a smile."  
Twitter was filled with her congratulation messages for Billboard's Woman of the year 2017.