Bill Cosby's daughter Ensa passed away from a chronic kidney disease. Ensa had appeared on her father's defense last year and released a statement supporting the accusations against Cosby were racially charged. She reportedly died on Friday, February 23, 2018.
Ensa had been dealing with medical problems in the past and was awaiting a kidney transplant, according to a spokesman, Andrew Wyatt. He passes away the family message:

TMZ has stated that she passed away in Massachusets. Ensa is the second among the five children to pass away, Cosby's son Ennis was murdered in 1997 in Los Angeles. Ennis was 27 at that time pursuing a doctoral degree at Columbia University. He was killed by a young Ukrainian Immigrant who tried to rob Ennis while he was changing a flat tire.
Ensa passed away at age 44 just months before her father's retrial on rape charges. She made in the headlines in May 2017 when she released a statement with her sister, Erinn on the show "The Breakfast Club". Ensa proclaimed
"The accusations claimed against my father have been one-sided since the beginning, and was sued in civil court when he tried to defend himself"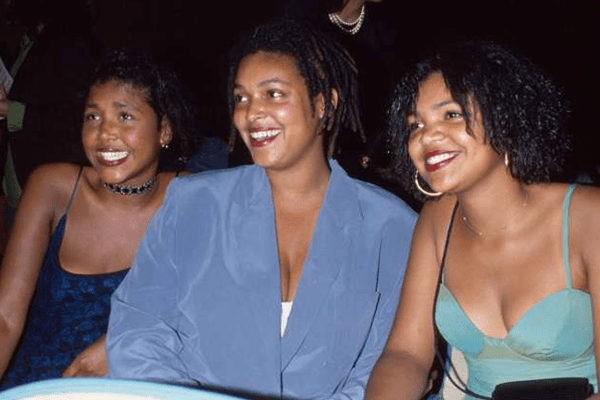 Ensa Cosby sisters Erika, and Evin Cosby
Image Source: People
In August 2013 Ensa married Martin Maclean. She was a yoga instructor in Sherburne Falls nearby her family's estate and had appeared in one episode of The Cosby Show during 1989.
Cosby is scheduled to appear in a  trial on April 2, 2018, on charges of drugging and abusing Andrea Constand at his Philadelphia home of Cheltenham. Cosby's daughter Ensa was a huge supporter of him during his sexual assault trial in 2017 stating:
"I'm a very private kind of person and I've chosen to live my life with my family in peace but for my child, my niece and my nephew, and my father, I can't sit without speaking anymore, The man portrayed by the media today is not who my father is"
For more Celebrity news and entertainment stay with SuperbHub.