Actor and comedian Ben Stiller have had a tough few years lately. Only a year after making revelations of his battle with prostate cancer, Ben Stiller has another sad event following. Ben Stiller and wife Christine Taylor have called it quits after being married for 18 years! Let us find more about Ben Stiller's and Christine Taylor's divorce!
Actor Ben Stiller's fans have been shocked to find out that the once power couple Ben and his wife Christine Taylor have called it quits on their marriage. On Friday, the report on the split of Ben Stiller and Christine Taylor was announced by the couple in a joint statement.
Ben Stiller and Christine Taylor made a joint statement to ET that the couple has "made the decision to separate" after 18 years long together "with tremendous love and respect for each other"!
Ben Stiller, 51, and Christine Taylor, 45, have two children named Ella Olivia Stiller, 15, and Quinlin Dempsey Stiller, 12, and have been devoted parents. Also in the joint statement, Ben and Christine shared that their "priority will continue" to be raising their children! They also asked the media to respect their privacy during this tough time!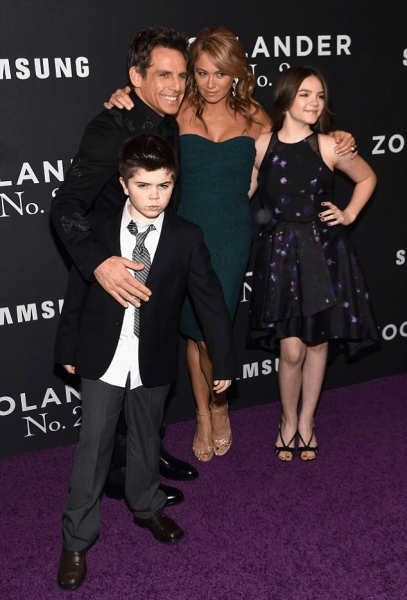 The once power couple met in 1999 when they were on the sets of Fox TV pilot Heat Vision and Jack. The couple went on to get married in 2000 in Hawaii. The couple has worked together in many movies like Arrested development, Tropic Thunder, Zoolander, and more.
While in an interview with ET in 2007, Ben Stiller revealed that when he first met Taylor he felt that she was the one. He felt that Taylor "is a great person"!
Ben Stiller announced on October 2016, that he had been suffering from prostate cancer in 2014 and had kept it a secret. He shared that the diagnosis of his cancer came "out of the blue"! He shared in The Hard Stern Show that he has "no idea" that he had been suffering from it and that he was "scared"!
Ben shared in a blog post that he was able to "wrap" his "head around the fact" that he had been very "fortunate". Ben revealed that he was fortunate because his "cancer was detected early enough to treat"!
Ben shared that "We all have to deal with what life throws at us" which is why a sense of humor is very necessary!