Two years ago Ben Affleck told the giant back tattoo he got was fake for a movie. Well, the American actor was spotted by People in Hawai showcasing his ink topless on a beach.
Affleck was pictured on March 17, 2018, during a training session for the upcoming movie Triple Frontier along with Charlie Hunnam, Oscar Issac, and Garrett Hedlund.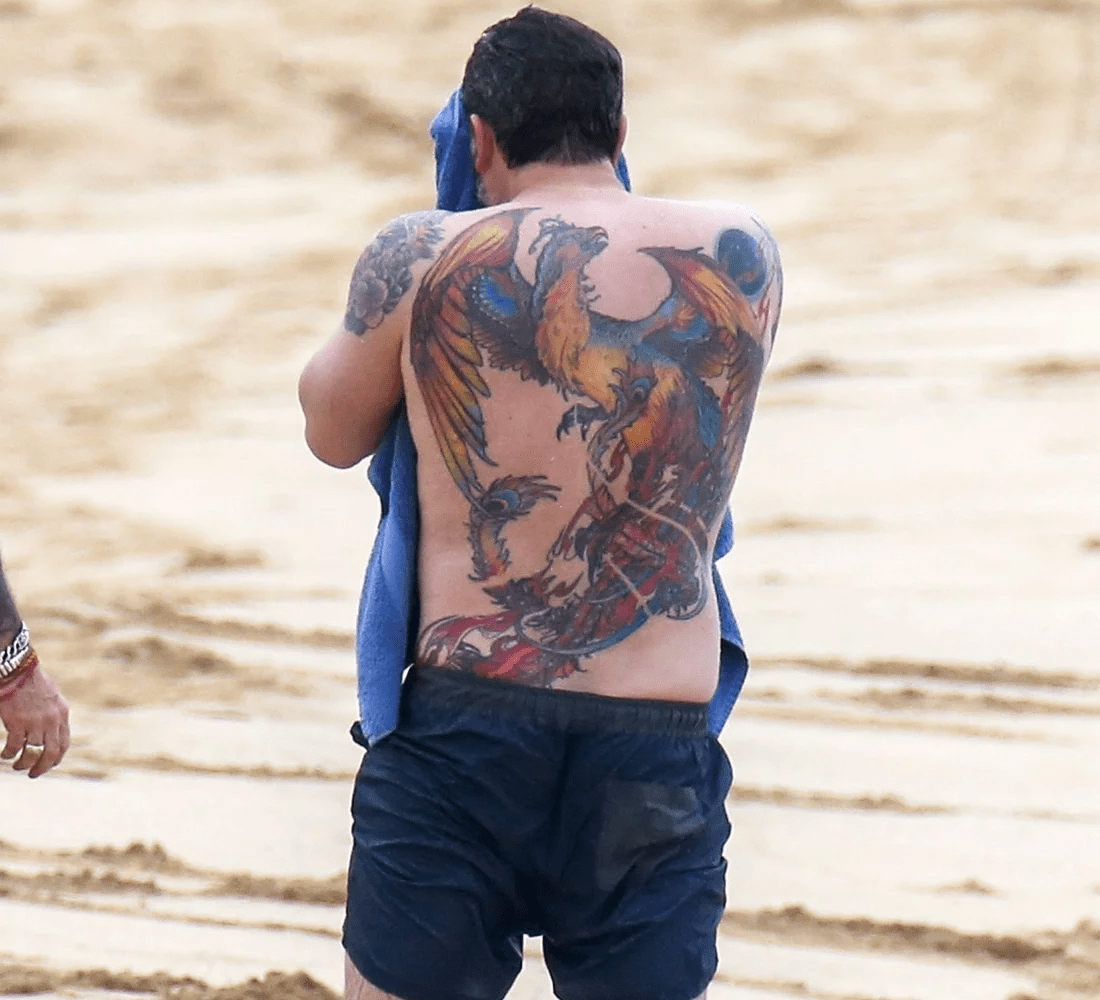 Image Source: People
It appears to be a Phoenix rising through Affleck's Back spreading its wings across his shoulders. The Greek mythical creature Phoenix cynically regenerates from its ashes which symbolizes rebirth.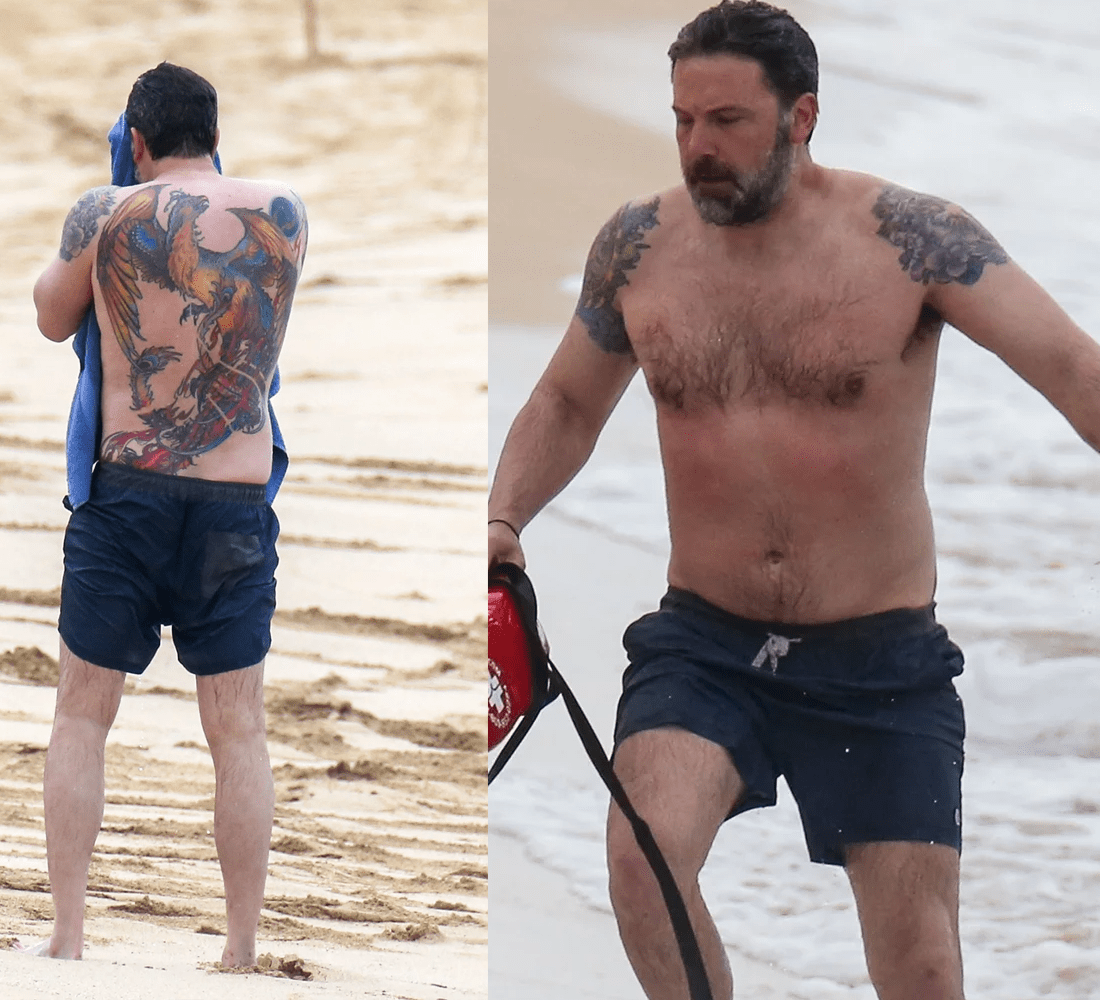 Image Source: People
Although the public got the glimpse of Ben Affleck's tattoo back in the 2015 summer, soon after Ben and Jennifer Garner's split after 10 years of marriage. They share children Violet, Seraphina, and Samuel. At that time People had reported the ink was real but Ben in 2016 claimed it to be a temporary thing.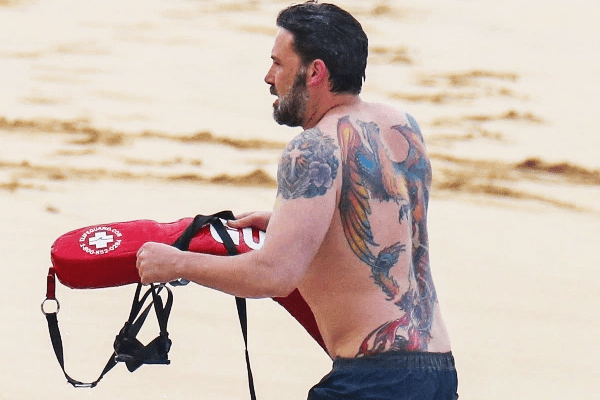 Image Source: US Weekly
"It's fake for a movie " Affleck had told Mario Lopez of Extra. "I actually have many tattoos but I try to have them in places where you don't have to do a lot more coverage and get sort of addictive, tattoos after while"
Despite Affleck trying to keep his tattoos disclosed and away from the limelight, his exes have not hesitated to speak about their opinion on the Tattoo.
In an interview with Vanity Fair, Affleck's then-wife Garner had hinted that she wasn't the biggest fan of the tattoo. Jennifer Garner said;
"A Phoenix rising from the ashes. Am I the ashes in this scenario? I take umbrage and refuse to be the ashes. "
Not only Garner has her thoughts on the tattoo but Jennifer Lopez who was previously engaged to the actor responded to Ben Affleck's tattoo saying; It's Awful. What are you doing? Lopez added her thoughts that Ben always has many colors on his tattoo's which shouldn't be so colorful but rather cooler.
Batman vs Superman: Dawn of Justice star also has a dolphin on his right hip to cover his high school sweethearts name. Ben Affleck's tattoo includes a barbed wire across his right bicep, a large design with a fish and a skull, crossbones on his right arm and some initials inked on his shoulder blade.
Best wishes to the make-up artist who has to cover Ben Affleck's tattoo for his future projects.
Stay with SuperbHub for more Celebrity News