French Polynesia is in hot news everywhere especially when it has drawn attention of four coolest and famous American Stars to visit, relax and have fun there. America's former president Barack Obama accompanied by first lady Michelle Obama, Tom Hanks, Oprah Winfrey and Bruce Springsteen seems to have been waiting for such happy tour vacation and are really enjoying it. Barack Obama, Tom Hanks, Oprah Winfrey, Bruce Springsteen together on a chilling vacation was an exciting news to know.
Five months back, the three of the group also met in an especial occasion back in November 22, 2016, when Barack Obama awarded Tom Hanks, Bruce Springsteen along with other best performers, scientists and athletes with Presidential Medal of Freedom.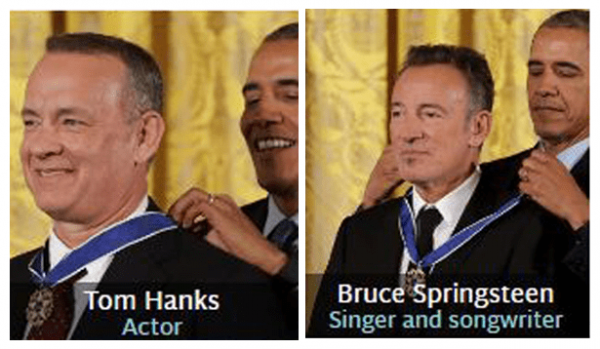 Oprah Winfrey also have been the political supporter and a good friend of Barack Obama. Winfrey, back at 2007, has also made her first appearances in Barack Obama campaign and given her endorsements for him when he was a candidate for President.
 'The Rising Sun' is the name of the estimated $ 300 million luxury 450 foot yacht which is in fact the eleventh largest yacht in the world.
This is the yacht in which all the friends, in fact family friends boarded on Monday and set off for a worthy tour in the coast of French Polynesia. The vacation is expected to continue for one week. The trip is planned to be complete at a luxury resort, The Brando. The former president, Barack Obama might have chosen to stay there to relive the memory of his previous 3 weeks stay in the resort itself.
Until now, Barack Obama and his friends on vacation have reportedly had lunch on Vanilla Island, stopped for a while and relaxed enjoying the beauty of Le Taha Island. They will be continuing to Bora Bora for further fun.