Picture credit: US Weekly
Gail Simmons and Jeremy Abrams are expecting baby #2 .  All-time Top Chefs' judge Gail Simmons is planning to have a second baby with her music executive husband, Jeremy Abrams. Simmons already has a little baby daughter, Dahlia Rae – 4 years old, and she explicitly shares her happiness with PEOPLE.  
  
The happy duo first met each other through the mutual friend and tied the knot in 2008.  
The wedding took place on "The Foundry". The wedding was entirely different from the luxurious and fancy wedding like others celebrities do.
Gail and Abram's wedding was based on a basic "farmer's market" theme. The bride, Gail wore a wedding veil from her mother and a wedding dress designed by Carolina Herrera.  
  
The pictures and moments of their marriage ceremony were featured in Martha Stewart's magazine "Real Wedding."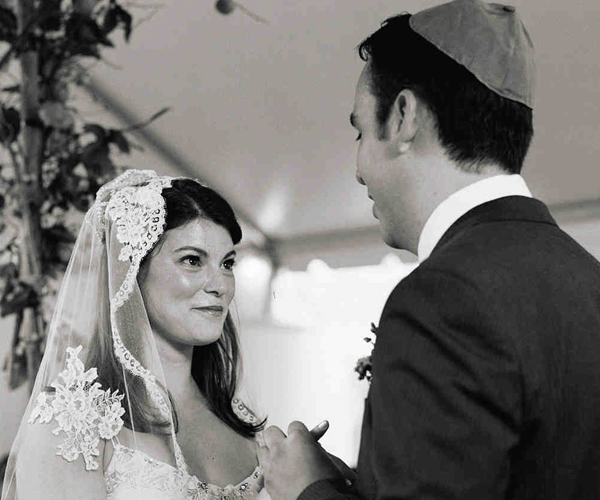 Photo credit: Martha Stewart Weddings
  
They became parents quite late after their marriage. They welcomed a daughter 5 years after their marriage. They invited their little daughter, Dahlia in December 2013.
Gail loves her daughter which she exposes through her posts. She shares moments with Dahlia with her followers.

 Just a while ago Simmons shared a photo with Dahlia at a pumpkin patch in October.
Gail shared that they wanted to keep the sex of the baby surprise before the birth of the second child.  
Gail, who comes from a Jewish family, told that Dahlia's favorite things are olives and mushrooms.  
Well, Dahlia also is eagerly waiting for her sibling to share those olives with!  
  
Talking about Gail, she was basically born to be in the food world. Her mom ran food (cooking) school and wrote about food for Canada's Globe and Mail. Her dad made his own wine. Clearly, Gail was already for culinary greatness from her childhood.  
  
Meanwhile,Gail Simmons and Jeremy Abrams are expecting baby #2 and the cooking game show, 'Top Chef: Season 15″ will premiere on Thursday!