April 19, 2017, Wednesday witnessed an unexpected death of 27 year old Former American Football and New England Patriot tight End, Aaron Josef Hernandez. The player was found hanged to death in his jail cell by corrections officers at Souza Baranowski Correctional Center around 3:05 a.m according to statement from Massachusetts Department of Corrections.
Aaron Hernandez while in his cell was discovered hanging with a bedsheet which was attached to a window in the cell. In a statement by corrections Department, "Hernandez was kept in a single cell in a general population housing. Lifesaving techniques were attempted on Mr. Hernandez and was transported to UMASS Leominster where by a physician, he was pronounced dead at 4:07 a.m at the hospital. "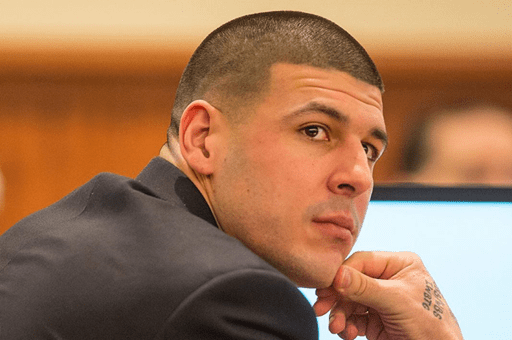 The incident looks clearly as a suicide as he was in a single cell and the overall picture of him hanging with the bedsheet tied around his neck attached to the window gives the same conclusion. However, the incident is still kept under investigation. Soon after the discovery of Hernandez's death, his family was immediately notified.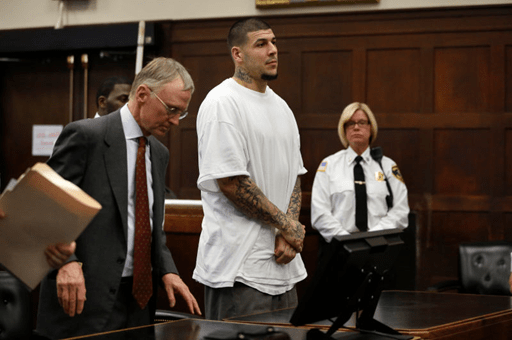 Aaron Hernandez was sentenced to serve life time imprisonment in jail as he was convicted of murder of the football player, Odin Lioyd in 2015. He was arrested as a suspect in connection to Odin's death in June 2013. The case took place on June 17, 2013 when a jogger found Odin Lloyd's dead body with a gunshot in a Massachusetts industrial park. The park was just less than a mile from Aaron's home. After nine days, Aaron was charged with the murder case .Soon after the charge, the Patriots also released him.
Aaron Hernandez attorney, Jose Baez said Aaron will come out of Jail
Aaron was proved guilty in April 2015 and was sentenced to jail with life time imprisonment. There was even no chance of parole. This was not the only charge for Hernandez. He was also alleged with two murder case of Daniel de Abreu and Safiro Furtado who were found killed due to shooting outside the nightclub in Boston. Aaron was charged to have gunned them down as he was furious from their drink spilling in him in the night club. However, Aaron was proved innocent in the court. He was really emotional from the decision and was willing to seek for second chance for proving his innocence according to Jose Baez, an attorney for Hernandez.
Aaron Hernandez proved not guilty of Double Murder
Lots of people;his family, his fans, sports community are stunned and upset by this unexpected and sad news of his death. All social media and news channel are flooded with the recent news and details of his death.