Very few lucky people exist who go on with their decades-long relationship and have the spark in their partnership. Not everyone has that sort of luck since the commitment breaks and love fades somewhere in between the journey. Sadly, such an incident occurred in Full House's star Bob Saget's life.
Let's know more about Bob Saget's first wife, Sherri Kramer.
Bob Saget And Ex-Wife Sherri Kramer
It's absolutely stunning to find someone during your high school and go on to marry her. Likewise, Bob Saget met his ex-wife Sherri Kramer during high school time. The couple started dating at the very young age of 17 and went on to marry on 16 May 1982.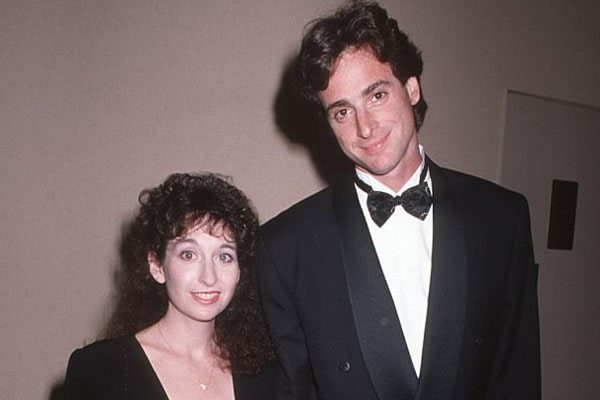 Bob Saget and Sherri Kramer tied their knots at a pretty early age. Image Source: Daily Mail.  
Sherri Kramer was the greatest support for Bob to rise from a stand-up -comedian to an actor after Full House began airing in 1987. They also have three daughters together, Aubrey Saget, Jennifer Belle Saget, Lara Melanie Saget.
Husband and wife, a relation that builds up a home. Likewise, Bob and Sherri built a home together, a beautiful family of five. Before that, Bob almost lost his former wife, Sherri Kramer, because of difficult labor during her first pregnancy.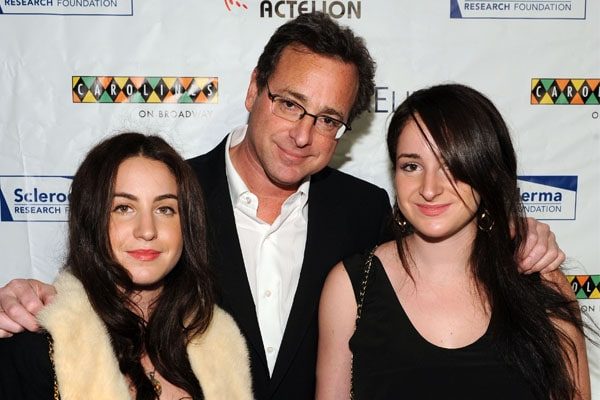 Bob Saget and Sherri together had twins before welcoming their third child. Image Source: Bryan Bedder.
But both the parent got over the hurdle and went on to welcome their third daughter. Family times must have been fun, and the fact that Bob Saget's virtual life was less different from his actual life is interesting.
Despite building a family, going through rough phases together, sometimes things don't remain the same. People don't remain the same, and the relationship becomes a burden. Once a happy place, a home to be with becomes unbearable to be with.
Such a phase led the 15-year-old couple to part ways in November 1997. Although the reason behind their divorce was not disclosed, they found their happiness in their separate ways.
An Intellect Lady
Bob Saget's ex-wife Sherri Kramer is an intellectual lady. She attended Law School at the University of Pennsylvania. To become an attorney, she was also appointed to the bar of California in 1981. Nevertheless, her license status remains inactive since 2003.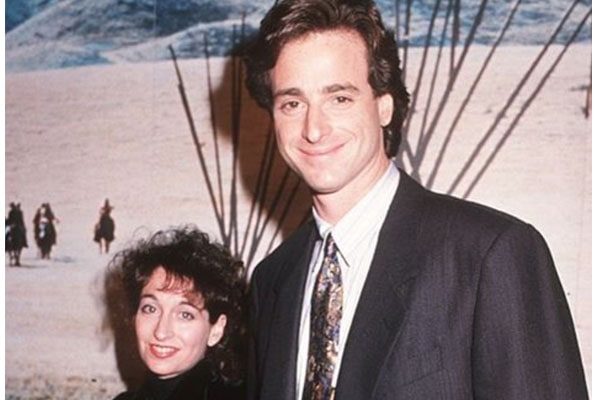 Bob Saget's ex-partner was a very talented woman. Image Source: Getty Images.
Despite being inactive as a lawyer, she has tried her luck in writing gigs, and according to IMDB, she is credited for  "Bob Saget: In the Dream State." No other credits are listed under her name in IMDB.
Besides these facts, she's kept a pretty low profile as her fame came after her marriage with the comedian/actor Bob Saget. However, Sherri's ex-husband Bob Saget was the wedded groom of Kelly Rizzo, who is 23 years younger than him.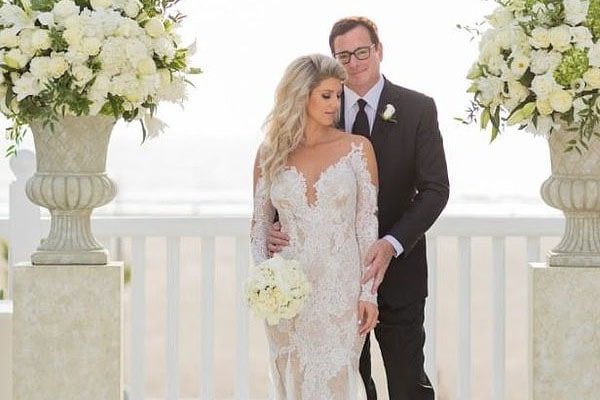 Full House star, Bob Saget, married Kelly Rizzo in October 2018. Image Source: Daily Mail. 
Sadly, Bob Saget was pronounced dead at the age of 65 on January 9, 2022. Sherri Kramer's ex-husband was found dead in a hotel room in Orlando. Other details about his passing have not been revealed yet.
Let's hope Bob Saget's ex-wife Sherri is enjoying her life and she comes out of the nutshell for a while.
Dont's Miss To Follow SuperbHub For More Updates On Celebrity News, Entertainment, and Biography.