Steven Spielberg is a renowned figure in the Hollywood industry. He has been serving as a director and producer of American movies since six decades. As of 2018, Hollywood director Steven Spielberg's Net worth has reached $3.6 billion making him one of the richest directors.
Spielberg was a boy with a huge imagination and a dream during his childhood. Spielberg began his career in filmmaking from his teenage years. He used to create 8mm short films and charge 25 cents for the local kids to watch his videos.
Steven Spielberg Net worth, Earnings, and Salary
American director Steven Spielberg Net worth has increased to $3.6 billion as of 2018. According to Forbes, Spielberg had a Net worth of $3 billion in 2010 and 2011. In 2018, it has increased rapidly by 6 million dollars.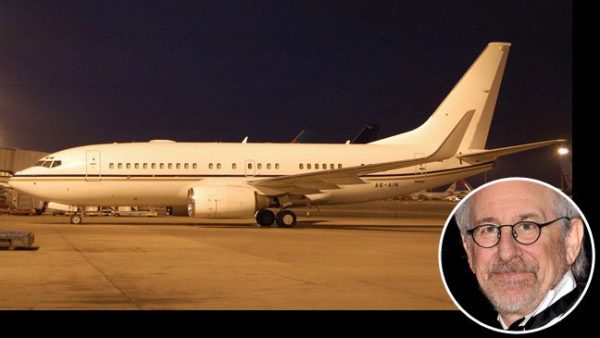 Steven Spielberg shares a Boeing Business Jet with Jeffrey Katzenberg.
Photo Source: Hollywood Reporter
At the early age of 13, Spielberg created a 40-minute film about war named "Escape to Nowhere" earning an award. His first lengthy film was a Sci-fi film "Firelight" which was played in local cinema. Spielberg began earning some decent amount since then.
Spielberg began his career in American Film Industry only after working at Universal Studios as an unpaid intern for the editing department. At that time, he directed a 24-minute film "Amblin" which caught the eye of Sidney Shainberg. "Amblin" earned him the title of youngest director ever to sign a long-term contract with a major studio.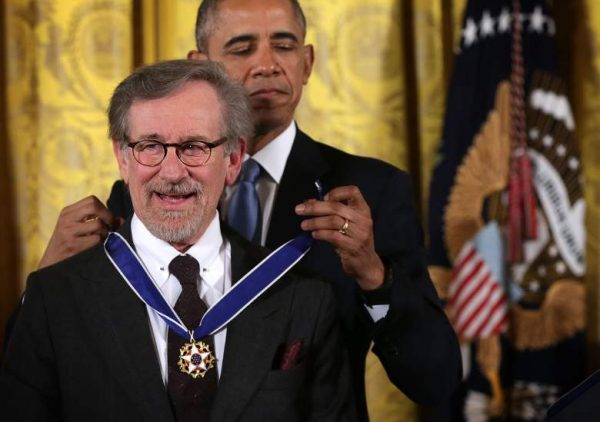 Steven Spielberg's career in Hollywood Industry earned him many awards including Presidential Medal of Freedom. Image: Heavy
After directing a film at Universal Studios, he began directing more movies earning a huge net worth and honors. His famous movies include Jaws (1975), Indiana Jones (1981), Hook, Jurassic Park, and E.T.
Moreover, Spielberg is also a producer and screenwriter earning $150 million salaries yearly. His movies have grossed more than $9.3 billion worldwide.
Luxurious Farms, Apartment, and House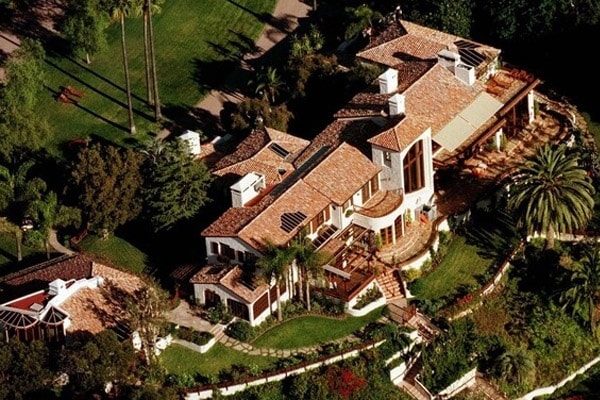 Spielberg owes an estate in Pacific Palisades. Image Source: Zimbio
Steven Spielberg's net worth has blessed him with an enormous fortune. He owes expensive cars and resides in lavish houses. According to The Richest, Spielberg owes house, apartment, and a farm which costs over seven figures.
| Asset | Cost in 2018 |
| --- | --- |
| Quelle Farm | Est. $64 million |
| Pacific Palisades Estate | Est. $21 million |
| Apartment in San Remo | Est. $24 million |
| House in Brentwood, Hollywood California | Est. $20 million |
Steven Spielberg's earnings and assets reveal that he is living a luxurious lifestyle.
Speilberg Failed to get in USC School
After graduating from Saratoga High School of California, Speilberg applied to the University of Southern California Film School. But he failed to join there due to his "C" grade average. Then he joined California State University for further studies.
View this post on Instagram

While Speilberg was still studying, he got an offer of a small unpaid internship at Universal Studios. His career as a director and producer flourished since then. At the moment, a share of the cash from every ticket at Universal theme parks goes into Spielberg's account. Thanks to his blockbuster movies.
Visit SuperbHub for other Celebrity Entertainment.