Scott Eastwood was left in tears after he lost his girlfriend Jewel Brangman in a tragic Airbag failure accident in 2014. The accident occurred while Scott Eastwood's girlfriend Brangman was driving from San Diego to Los Angeles in a 2001 Honda Civic whose airbag malfunctioned projecting sharpnels which split her spine.
Scott Eastwood girlfriend Jewel Brangman was 26 old aspiring model and gymnastics coach.
Scott Eastwood girlfriend death in 2014
The Accident was caused as the airbag malfunction made by Japanese Company Takata. Scott Eastwood's late girlfriend Brangman was the seventh victim in the U.S. and eight worldwide including a Malaysian woman.
Brangman was driving a rented 2001 Honda Civic which was not repaired even after Honda had sent four notices to the owners. The airbag malfunctioned and inflated with too much force and threw metal sharpnels which injured the head and neck of the driver.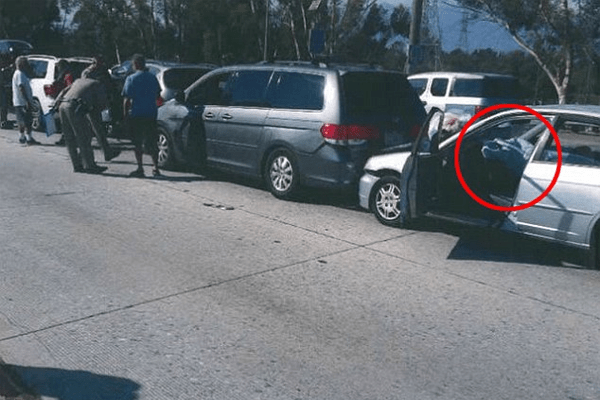 Image Source: ABC News
The Airbag company Takata uses Ammonium Nitrate to quickly inflate the airbag. The chemical compound reacts if exposed to moisture and burns very quickly and blows apart the metal casing designed to contain the explosion.
Jewel's father filed a lawsuit against Takata, Honda and the San Diego Rental Company in April 2014. The lawsuit states that the airbag malfunction cut Brangman's neck and caused injury to the brain which killed her. It also accuses Sunset Rental of renting an unrepaired dangerous car.
Clint Eastwood revealed the tragic incident tore him apart, his relationship with Brangman was very intimate. Eastwood stated he had never lost someone with such intimate connection which made him hard to date. The Suicide Squad actor also admitted he never called his girlfriend Jewel'sfather as he couldn't come up with the right words.
Scott Eastwood's girlfriend and his relationship can be traced back to 2012's Instagram posts of Jewel Brangman. The couple seemed to have a pleasant time and enjoyed each others company. It was a misfortunate accident which left Scott heartbroken.
Scott Eastwood Ex- Girlfriend Jana Kramer
After the horrible death of Scott Eastwood's girlfriend Jewel Brangman, he took time to get over the incident and freshen up. In pursuit of starting a new relationship, Scott dated singer Jana Kramer in 2013, they had met through a mutual friend.
Scott soon got split with Kramer and started dating model Brittany Brousseau. Scott took to his Instagram to mention Brittany as his babe in May 2014.

Eastwood had not stated Brousseau as his girlfriend but they were dating.
Scott Eastwood New Girlfriend Maddie Serviente
According to Dailymail, Scott is dating Austrailian sports reporter Maddie Serviente. The couple was spotted flirting in an Australian beach, Maddie completed her studies at the Texas State University in San Marcos. The duo was stopped outside a Manhattan hotel where Scott was at ease holding a glass of wine.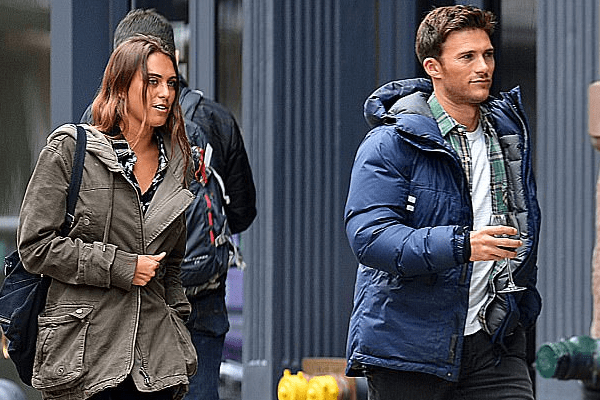 Caption: Scott walking with a glass of wine with Maddie outside a Manhattan hotel
Image Source: Dailymail
Scott is also linked with model Adriana Lima, according to US weekly Scott and The Victoria's secret Angle was spotted flirting in New York. In an Instagram post of 2016, Clint seems distracted and captions he must be looking at Adriana Lima while the photographer was yelling at him to look straight. Model Adriana Lima used to date, Julian Edelman.
Also Read: Adriana Lima and Jordan Dunn grace the Maybelline LFW event
Scott was also linked with Nina Dobrev in 2016 as they were spotted in together on a cozy date at Coachella's Neon Carnival. According to US magazine, they had taken their relationship to the next level and were spotted flirting with each other.
Scott is a striking resemblance to his father Clint Eastwood, Scott's new movie Pacific Rim Uprising was released on March 23, 2018, he portrayed the role of Nate Lambert.
For more Celebrity News and Entertainment stay with SuperbHub.