Photo credit:NY Daily News
After a sexual assault and it's continuous filing in court, finally Radio DJ David Mueller Countersued by Taylor Swift. DJ Muller was ordered to pay symbolic 1 USD to singer Taylor Swift after she was able to claim that Muller groped her ass during a photo-up. David Said that he had already mailed the money.
David Mueller stated that he has already sent the Sacagawea dollar and has provided the proof of payment to the outlet. He said that he sent it on Nov 28.
The radio host told to the AP that, "If the issue is all about the women's right. It was just a small poke, little bit."
Further, he added, "This is my life, I think publicity stunt was not necessary."
It's the insanity of Mueller to sue 3 million USD damage against Taylor first. He sued Taylor declaring that Swift blamed him for false groping. And when Swift went for countersuing, a federal jury in Denver, administered in Swift's favor. Finally, Radio DJ David Mueller Countersued by Taylor Swift
In an interview about this ordeal, what really happened 3 years back(in 2013), Taylor said that "While all of us were posing for the photo, he took his hands up my dress and grabbed my ass."
The singer also described, in her first interview about the ordeal, I floundered and stumbled sideways to get away asap, but he wouldn't let me go. At that time it was important to report the incident to his radio station because I felt like they needed to notice. After conducting its own investigation, radio station fired him. And two years later he sued me."
In return, Radio DJ David Mueller Countersued by Taylor Swift.
Swift was declared as one of the TIME's Person of the Year and is seen on the cover as one of the "Silence Breakers" for speaking about the sexual harassment she faced.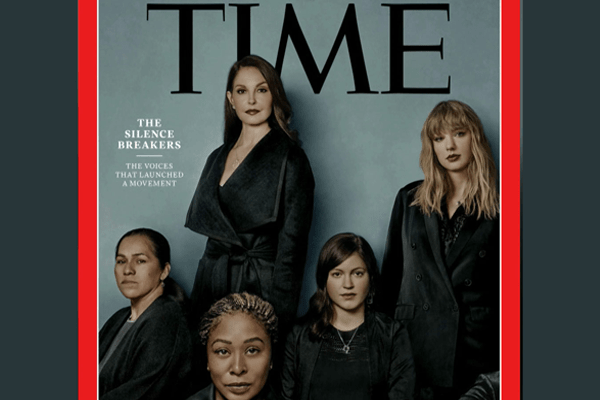 Picture credit:CGTN America
In the news published on Wednesday, Swift said that she hadn't received the dollar.