Moonda Tee is Criminal Minds actor Nicholas Brendon's ex-wife. The couple was married in Las Vegas in October 2014. The former lovebirds had misunderstandings in their relationship, so they split their marriage after a few months in February 2015.
Since Nicholas Brendon and Moonda Tee called it quits four years ago, the duo has moved on with their personal and professional lives. Nicholas' ex-lover and short-lived wife Moonda Tee lives a low key life, but here are some facts about her.
Nicholas Brendon's Ex-Wife Moonda Tee Is A Hockey Fan
According to her Twitter bio, Moonda is a hockey fan. She actually makes it clear that she is only willing to have a conversation about hockey "over a glass of room-temperature whiskey".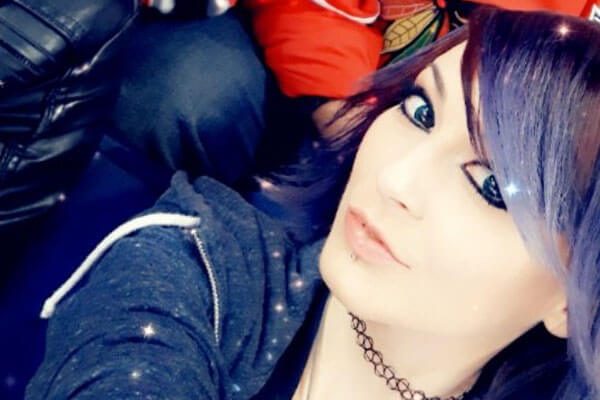 Moonda Tee is a fan of the National Hockey League (NHL). She never misses a game. Image Source: Moonda's Twitter
Further, Moonda closely follows the National Hockey League (NHL) in her home country, United States of America. She doesn't miss a match and always visits the hockey stadiums close by. Moonda is such a fan that she flies to another city for her favorite team's games.
Moonda Tee Is Possibly Single And Not Dating Anyone
Since her messy divorce with ex-husband Nicholas, Moonda Tee's Instagram is set to private. Maybe there are other reasons for her Instagram being private, but we can assume that she doesn't want to come under the media limelight.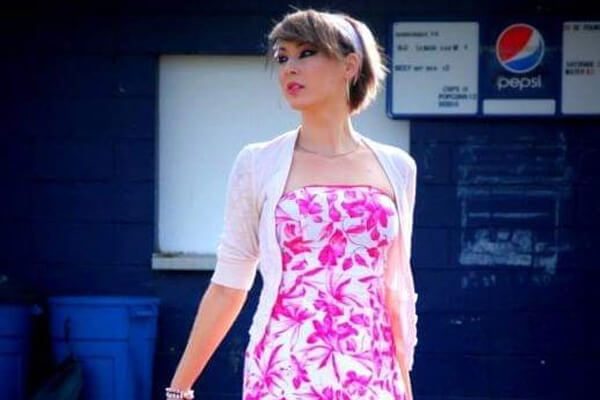 Moonda Tee is possibly single and ready to date the man of her dreams. Image Source: Moonda's Twitter
Moonda Tee is fond of hockey as well as tattoos.  Plus alongside that, according to posts on her social media accounts, Moonda Tee has a dog, with whom she spends her alone time. Her Instagram might also have many pictures of her alongside her pet.
Reason For Moonda Tee And Nicholas Brendon's Divorce
In February 2015, a representative posted on Nicholas Brendon's Facebook page revealing information about Nicholas and his then-wife Moonda Tee's divorce. In the statement, The actor hoped that the media will respect his and his ex-wife Moonda's privacy.
Moonda Tee alongside her ex-husband Nicholas Brendon during the time of their wedding. Image Source: Nicholas' Twitter.
Moonda Tee also confirmed her split with ex-husband Nicholas on her Facebook, when a fan inquired if she had indeed divorced him. Nicholas Brendon's marriage with Moonda Tee was his second marriage. The actor was previously married to actress Tressa DiFiglia between 2001 and 2006.
Head to SuperbHub for latest News, Entertainment and Biography.