Hollywood Makeup artist Mezhgan Hussainy is one of the most respected professionals in her contour of work. During Mezhgan's tenure, she has worked in many hottest T.V. Shows and with famous personalities.
Mezhgan Hussainy has added the names of celebrities like Ryan Seacrest, Barry Gibb, Carrie Underwood, Simon Cowell e.t.c to her resume during her work in the runaway series American Idol.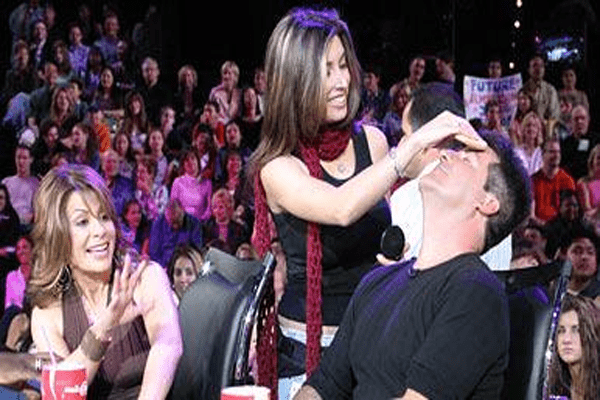 Mezhgan Hussainy on American Idol doing makeup on judge Simon Cowell. Image Source: Pxdrive
Makeup Queen Hussainy big breakthrough came after she got the golden opportunity to work with John O' Hurley on the game show "To tell the truth."
Following her success, Mezhgan launched her own cosmetic line "Me by (me)hgan", she also penned her biography titled "From Afghanistan to American Idol". Mezhgan's family had escaped from Afghanistan to the U.S. in the early 1980s and has witnessed many terrors in her early life.
Makeup Magnate Mezhgan Hussainy has bigger hopes of educating and providing help to achieve the dream of life, happiness, and liberty to the people of her Homeland.
Mezhgan Hussainy's non-profit organization FARAWAY Foundation is dedicated to the women and children of Afghanistan which helps to rebuild schools and hospital in the nation.
Mezhgan is Simon Cowell's ex-fiance
Hussainy got more consideration in the spotlight of media following her high-profile relationship with American Idol judge Simon Cowell. The makeup queen had met Simon while she was working on the set of American Idol.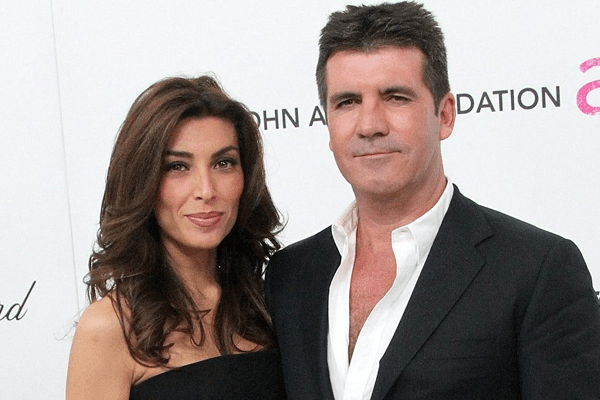 Makeup Mogul Mezhgan and Simon Powell engaged from 2010 to 2011. Image Source: Daily Mail
Cowell and Mezhgan had first met in 2002 when Cowell was touring the American Idol on the sets while Mezhgan was doing make-up for the stars of the show. Their affair started in 2006 but started dating publicly in December 2009.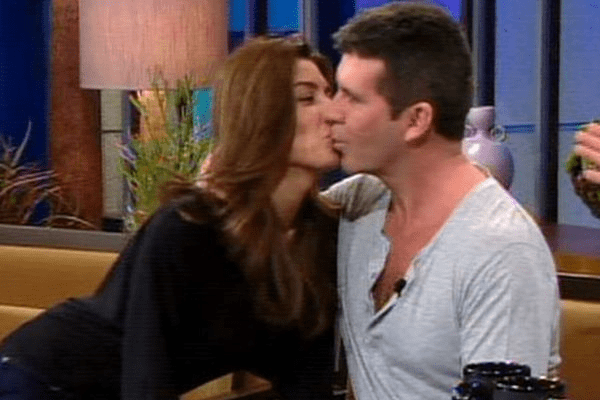 Simon Cowell and Mezhgan Hussainy confirmed engagement with a big kiss live on Telly Show. Image Source: Daily Mirror 
Mezhgan and Simon were engaged from 2010 to 2011, Cowell had proposed to the beauty Hussainy on Valentine's day of 2010 in London and Mezhgan moved to his Beverly Hills home. Simon had proposed Mezhgan with a rectangular six-carat diamond ring racking a blistering £250,000 from Bod street Jewellers.
The couple were deeply in love and were engaged but parted ways amidst blistering arguments. Regarding their breakup, Cowell confessed that he had been a hopeless boyfriend and doesn't blame Mezghan for their split.
Cowell had promised to support and provide compensation and material needs to protect himself from the embarrassment of the failed engagement and Mezghan from her misery. Cowell even transferred the ownership of his £5million Beverly Hills House in ex-fiance Mezghan's name.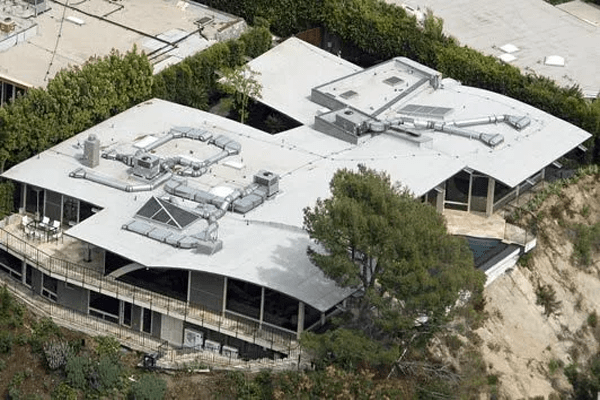 Simon Cowell transferred ownership of the £5million Beverly Hills House in Make-up mogul Mezghan Hussainy's name. Image Source: Daily Mail 
Mezhgan Hussainy Sues Tyga and his son King Cairo
Mezhgan decided to give the property she owned from her ex-fiance in rent for extra income. Things were better until her tenant stopped paying her for months. And her tenant was Los Angeles rapper Tyga.
On March 30, 2018, Hussainy sued Tyga for falling behind on his $40,000 monthly payment. Tyga had moved to the Beverly Hills mansion in March 2017 as a tenant owned by makeup queen according to TMZ.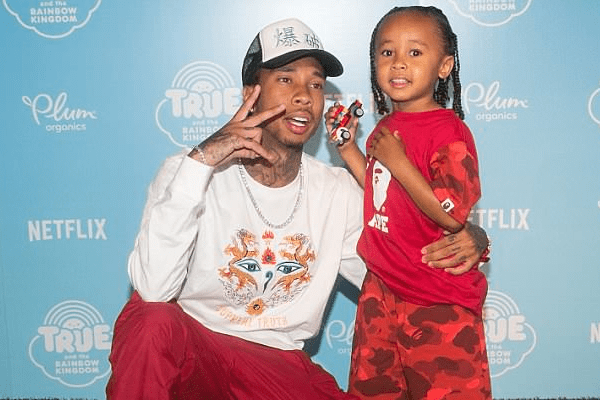 The Defendants TYGA and his son King Cairo sued by Mezhgan Hussainy. Image Source: Daily Mail 
Micheal Ray Stevenson AKA Tyga had stopped paying the rent in January; a lawsuit filed by Mezhgan claimed.
Hussainy is suing to get all of the rent back but things got more interesting as one of the defendants is Tyga's own son'King Cairo' as Tyga had put the name of his kid on the lease. Tyga's son King Cairo is listed as other defendants in the body of the lawsuit.
For more Celebrity News and Entertainment: SuperbHub