Lori Lin Weber was the only wife of the famous Canadian professional poker player Daniel Negreanu. She is probably still single and dating nobody at the moment after divorcing with Daniel back in 2007.
The ex-wife of Daniel Negreanu, Lori is just another common woman who came into media attention only after marrying Daniel. For the time being she is not linked with any alleged boyfriends and have no any data of further relationship.
Lori Lin Weber Dating
According to some sources, the astonishingly beautiful blonde, Lori Lin Weber is possibly single. It looks like after divorcing Daniel Negreanu, she lost faith in all men and preferred to stay away from them.
Lori tends to stay away from the media limelight, plus she neither have any social media accounts. She likes to keep her personal life secret and she is prone it keep it that way.
Almost after a decade of splitting ways and stating that the divorce was amicable, there has not been a point of contact between the ex-couple.
Lori Lin Weber and Daniel Negreanu
The girl from Michigan, Lori and the guy from Toronto tied the matrimonial bond in the gambling capital, Las Vegas, or we can even call that the playground of Daniel Negreanu.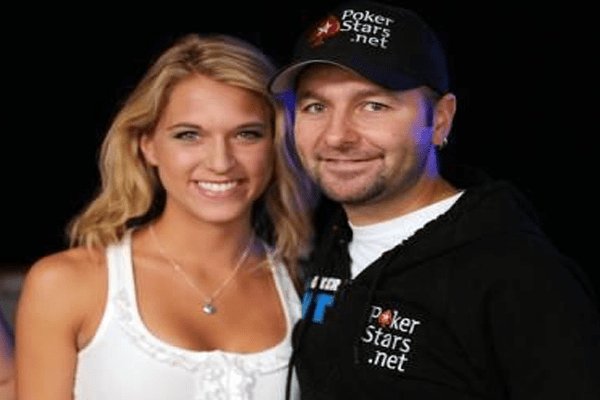 Lori Lin Weber and ex-husband Daniel Negreanu when they were still together. Image Source: Famous Fix.
At La Bete nightclub, a post-reception party was being held.
Top and renowned name of the Poker world were fairly present there to celebrate and bestow the blessing upon the newly married couple. Jenifer Harman, Mike Matusow, Ted Forrest, Chan Giang, Eli Elezrea were some of the guests to witness Negreanu's marriage to Lori Lin Weber, in which, Erick Lindgren was the best man.
Also See: Daniel Negreanu's New Girlfriend
Evelyn Ng, a Canadian professional poker player and also the ex-girlfriend of Daniel Negreanu was present there too.
Marriage between the two did not have a very good run, only after two years of marriage, Daniel and Lori decided to have an amicable divorce and end their marriage for good.
As stated in Daniel's blog it seems like both of them divorced on good terms. With not any disputes, or arguments, both of them settled their issues like adults. They even took each dog, Mushu stayed with Daniel and Marley with Lori.
Daniel loved Lori very much as he has mentioned that she is a very good listener and she is someone that would never turn her back on and easily trust her with his life.
As mentioned earlier Lori doesn't have any social media accounts and her ex-husband is persuasively active in the field of social media like Twitter and Instagram.
Before and after marriage Daniel has been linked with a number of ladies. At the moment he is happy with his girlfriend Marissa Rachelle Rodney.
For more News and Entertainment follow SuperbHub.