Best known by her stage name Jennie, Jennie Kim is a South Korean singer, actress, and model. Jennie was born to her parents on January 16, 1996, in Seoul, South Korea. Jennie also lived in New Zealand for a while, getting to know the culture and people of the country.
She is on contract with the entertainment group, YG Entertainment, along with her band members Lisa, Rose, and Jisoo. The beautiful Blackpink star Jennie debuted as a rapper and lead vocalist of Blackpink in August 2016.
Jennie Kim's Band Makes History With Chart-Topping Single
The Korean celebrity singer Jennie and band members released a single that made music history. The single, titled "Kill This Love", debuted on YouTube as well as iTunes. On YouTube, the music video of the song crossed 100 million views and 2 million likes within 2 days of its release.
View this post on Instagram
Similarly, the song reached No #1 position on iTunes following its worldwide release and is currently topping music charts around the world. Clearly, Jennie's fans admire her work and want to see their favorite all-girls band Blackpink surpass BTS in popularity.
Jenne Kim's Humble Beginnings In Music Career
Jennie Kim was not this popular or earning a lot of money from singing. The singing sensation and model started small at the beginning of her career. After some initial success and subsequent membership in Blackpink, Jennie released a hit solo single, "SOLO".
The earnings from "Kill This Love" sales have definitely made the Blackpink lead vocalist immensely rich and famous. Blackpink's previous single, Ddu-du Ddu-du, was an international hit and loved by fans in the United States and around the world.
Jennie Kim Is Blackpink's Fashion Icon
Apparently, Blackpink star Jennie is the fashion queen among her team members in Blackpink. The fact is also apparent as Jennie is also a model by profession. Moreover, her colleagues admire her for her fashion sense and Jennie regularly gets invited to high-profile fashion events.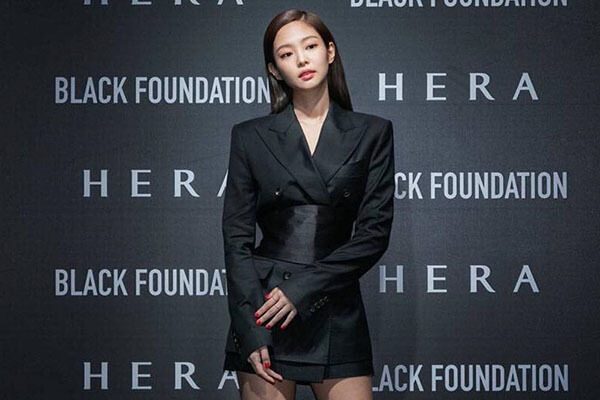 Blackpink vocalist and fashion queen Jennie Kim. Image Source: Instagram/jennierubyjane.
There's no doubt that Jennie gets complimented for her gorgeous and expensive dresses. The female rapper and vocalist reportedly loves to wear white crop tops, stylish caps, statement t-shirts, and cool sneakers. In other news, Jennie is reportedly dating the boy band EXO's hot and dashing member, Kai.
SuperbHub for more News and Entertainment.