Picture credit: W Magazine
Is the duet between Taylor and Katy coming to an end? Let's dive in!
Looking at their friendship timeline, Katy Perry and Taylor Swift have been the best buddy in the past few years.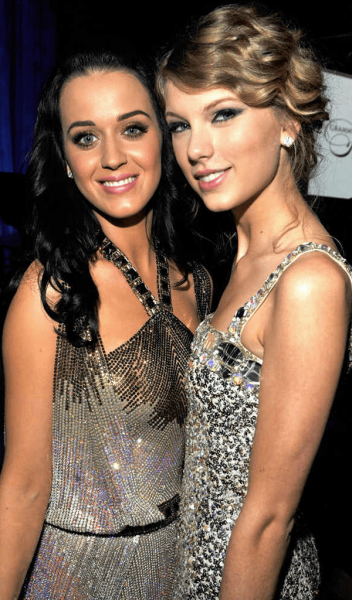 Picture credit: eonline
It is quite surprising to reveal, but it appears like both music superstars are ready to leave their bond and move forward.
Few video footage and photo reveal that "Blind Space" singer is shooting a new music video. One of the back dancers looks somewhat like Katy's.
According to E! News,Taylor and Katy made up while both of them were in Miami and the American Idol judge did film a cameo. But, they have not revealed anything officially.
Feud Game
Are there any clues that could say this duo is putting an end to their feud game?
On The Late Late Show, Katy Pery confirmed that three of her dancers had already left Taylor's tour and are going to join her Prism World Tour. "I tried my best to talk with Taylor about it, but she wouldn't speak to me," Katy told James Corden.
Right from Fast-forward to today and the new videos Katy as a backup dancer. Is it a Coincidence? Well no!
This controversy came up like a fire when Taylor released "Bad Blood." Many fans and followers believe Katy responded in the premiere of"Swish Swish." To conclude,  the feud rises with music videos and falls with music videos.
In summer of 2017, Katy Pary extended an olive branch to Taylor where she was sorry. "I forgive her, and I apologize for anything I have done till now, and I expect the same from her," she said to Arianna Huffington.
Compliments
Taylor and Katy are also found complimenting each other few times. Let's have a look at their tweets: