Picture credit:Daily Mail
The off-and-on affair between Billie Lourd and Austen Rydell is again on the air.
Looks like rumors are true and they are reunited, as the duos were seen together in Moët Moment Film Festival on Friday, January 5. The twosome didn't attend the red carpet together, but they were by each other's side for all night. "They were residing at a corner booth by the DJ with Laura Dern"
Rydell was continuously watching  Lourd as she was answering questions on the red carpet. Rydell really had no patience for Lourd to finish her interviews and soon after they were spotted kissing inside.
The love is not official, but then rumours and all these things are clear enough.
Billie had also recently split with Twilight hunk Taylor Lautner.
Pieces of Evidence
This certainly isn't the first time they have been seen making love. In October of 2017, the American Horror Story star and Rydell were found kissing outside the hotel after Lourd showed up for AHS costar Colton Hayne's wedding in Palm Springs.
Certainly not this one but this: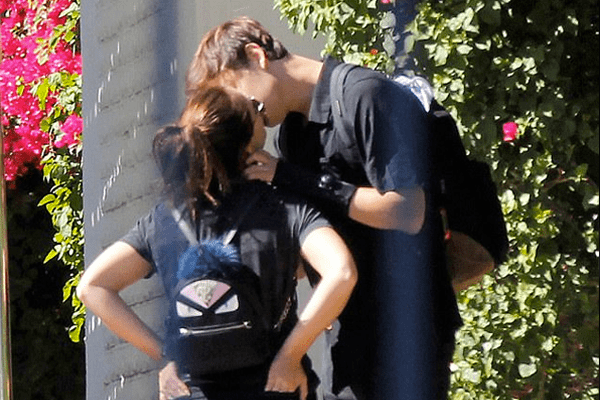 And

They too had a relationship on the year 2016.
They watched the famed Northern Lights together for Billie Lourd's trip to Norway to honour her late mother Carrie Fisher last month. It's kind of romantic view—and they posed together in the snow.

He's flooded on her Instagram stories. Follow them. They're not on a fling thing.