Music Mogul and apparently known as the King of Snapchat, the Grammy Nominated music producer DJ Khaled has achieved a milestone in his career. Khaled has dropped three of his tracks on Billboard Hot 100 list and released a 10th new album Grateful (Executive Producer Son Asahd Khaled).
DJ Khaled was not a big star as he is today and has come along a long way of hardship to earn the stardom he has. Born in New Orleans, Khaled's parents were Palestine Immigrants and he grew up in Louisiana helping his family business. People might get confused whether Khales is a musician or a social media star as his followers rack to 10 million as of May 2018 on Instagram and Snapchat as well.
Read the 5 amazing facts about DJ Khaled's Family
Khaled has the ability to amass A-list Celebrities and singers to work with him which is a fruitful result of his networking and promotions. Apart from his success in the world of music, Khaled has a wonderful family life with his wife Nicole Tuck and son Asahd Khaled.
1. DJ Khaled has a Net Worth of over $40 million.
Owner of the $3.8 million Miami home and $10 million Beverly Hills mansion, millionaire DJ Khaled is a luxury car enthusiast and owns various luxury cars. Khaled owns a $400,000 Rolls Royce, $311,900 Wraith Coupe, $430,000 Rolls Royce Phantom.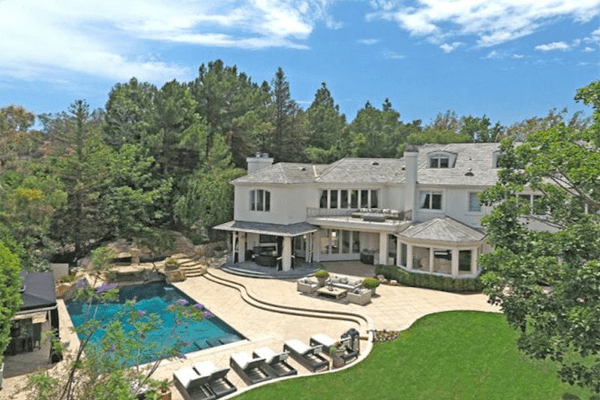 Millionaire DJ Khaled's $3.8 million Miami house and $10 Beverly Hills Mansion. 
Image Source: Daily Want 
DJ Khaled was listed on Forbes Highest Paid Hip-Hop Star as in 2017 Khaled made an income of $24 million. Being a vivid fan of Jordan Sneakers, Khaled also has a room full of sneaker collection varying from sizes to limited editions especially produced in his name.
2. DJ Khaled's son Asahd Khaled was the Executive Producer of his 10th album Grateful
DJ Khaled's son Asahd Tuck Khaled was born on 23, 2016 and started making red carpet appearances with his dad since he was a toddler. Asahd is featured on the cover of DJ Khaled's Album Grateful which debuted number one on the U.S. Billboard 200 and platinum certified by RIAA.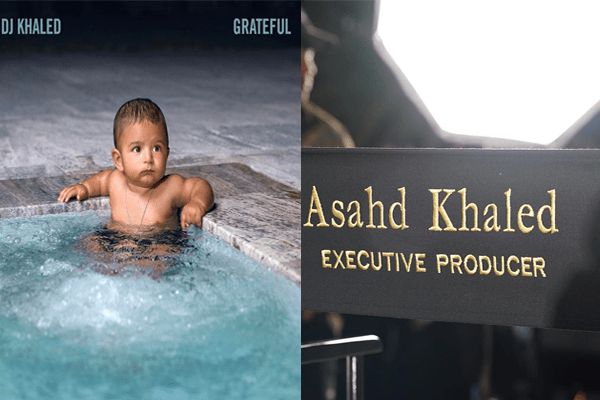 DJ Khaled's son Asahd Tuck Khaled Executive Producer of his 10 album Grateful. 
Image Source: Instagram/DJ Khaled
Khaled's son Ashad started earning for himself since he was 4 months old. Ashad had helped produce DJ Khaled's album Grateful as an Executive Producer and received royalties from the album. Khaled had gifted his son a $100,000 watch on his birthday. DJ Khaled's rich son Asahd made his Grammy appearance in 2018 wearing a David August Tux costing $2,500-$4,000.
3. DJ Khaled has a business deal with Apple.
On 2016 DJ Khaled signed a deal with Apple music to produce a weekly show "We The Best" which broadcasted every Friday night.
4. DJ Khaled Snapchatted his Wife's entire Labor
DJ Khaled and his wife Nicole Tuck have been together for 11 years and are blessed with a son Asahd Tuck Khaled born on October 23, 2016. Khaled had put on the background music of his song "For Free" from album Major Key while his wife Nicole gave birth to their son.
Millionaire DJ Khaled gave his Snapchat followers an exclusive footage of his wife Nicole Tuck giving birth and their son's first cry as he was born.
5. DJ Khaled loves his wife Nicole Tuck but annoys her a lot.
DJ Khaled's wife Nicole Tuck is a BFA Graduate from Manhattan College in 2003. In 2005 Tuck got her masters in education from Fordham University and used to run her own line of clothing ABU(Always be u).

Alike DJ Khaled, Nicole Tuck is also a Palestine Descendent. Social Media Mogul DJ Khaled says that his wife is a "queen" and shows his love by taking care of his family financially. Khaled posted a video of him and his wife on a shopping mall and yells Honey Buy the Whole Store out!! over and over again.
Khaled loves his wife but annoys her and makes her frustrated by speaking and yelling too much. Khaled yells Honey! Did the Drake Vocal's Come in yet?? whether it's a shopping mall or at night when Nicole is asleep.
For More Celebrity News and Entertainment: SuperbHub.