Daniel Negreanu has an estimated net worth of $50 million. The Canadian professional poker player's main source of earning is the prize money he accumulated from the wins from the poker table.
Nicknamed as "Kid Poker", Daniel was recognized as the best poker player of the decade in 2014 by Global Poker Index, an independent poker ranking.
Discovering an affinity for gambling, poker, and pool hustling at an early age of 16, Daniel made poker his profession. His thirst was quenched with his love for numbers and probability and for that he even didn't complete his studies.
Net Worth and Earnings
The 6 times World Series Of Poker (WSOP) winner, Daniel Negreanu's net worth is $50 million.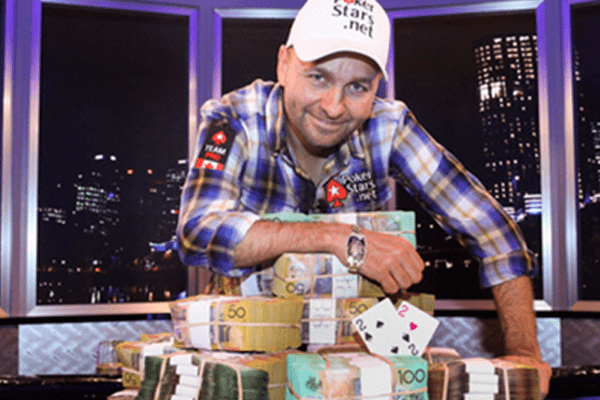 Daniel Negreanu with his prize money after winning 2013 World Series Of Poker (WSOP). Image Source: Poker Strategy.
The biggest live tournament poker winner in the history, Daniel has bagged more than $33 million in prize money alone. Since he was recognized as the poker player of the decade, he was also inducted into the Poker Hall of Fame in 2014.
Not just the money he gathers from his winnings but the pro poker player has also published a number of books. Daniel Negreanu's published books along with their respective price:
More Hold'em Wisdom for all. ($14.13)
Hold'em Wisdom for all Players. ($1.44)
Power Hold'em Strategy. ($24.56)
The money he collects from the sales of his book also contributes a substantial amount of sum to Daniel's $50 million net worth.
The owner of $50 million net worth, Daniel owns a Tesla S series car. The price of the car starts from $72,700 with additional charges on the basis of upgrades.  Tesla is surely one beautiful car, it reaches 0-60 mph in just 2.8 sec.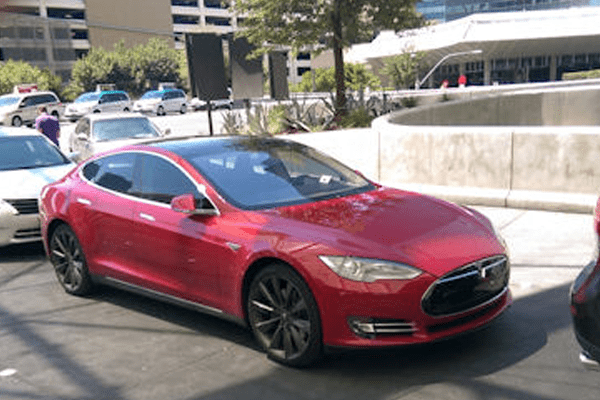 Tesla S owned by Daniel Negreanu. Photo Source: Gaming Magazine.
Daniel Negreanu also has a YouTube channel under his name. He basically uploads videos about tips aimed at beginning players, plus he also posts vlogs and rant.
According to Social Blade,  Daniel Negreanu's YouTube account generates up to $81.8K yearly. That is not a huge sum for someone having a net worth of $50 million, but that surely works.
The 43-year-old poker lives in his futuristic and lavish house in Las Vegas.
The house has got a mini-golf course, a poker table, a swimming pool, an arcade with machines having more than 8000 games with a beer tap alongside. He has got pictures of himself with the former president of the US, Barack Obama.
Daniel's lifestyle is surely ravishingly stunning.
For more News and Entertainment follow SuperbHub.