The Harvard graduate, Clifton Dassuncao is the American Environmental Health Scientist and Epidemiologist. The medical scholar is involved in different researches about diseases and its formation. He got immense popularity for his gay relationship with TV star Andy Cohen for two years.
Born in 1987, United States, Clifton was raised in Queens, New York City. After completion of his early education at Jesuit Loyola School, Clifton worked as an analyst at The Cadmus Group. Right now, he works as a scientist at Eastern Research Group Inc.
Here is the list of 7 facts about Clifton Dassuncao who dated American TV personality, Andy Cohen:
1. Clifton Dassuncao's Net worth and Earnings
The epidemiologist, Clifton Dassauncao's net worth is estimated to be $200k. He earned all his fortune from his career as in epidemiology and different researches. Moreover, His former boyfriend Andy Cohen has an outstanding net worth of $18 million. Despite being part of the medical field, Clifton day to day life is not lesser than a celebrity.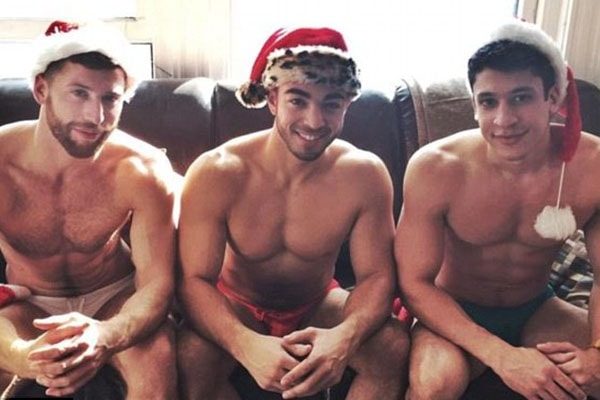 Clifton Dassauncao participated in the annual Santa Speedo run with friends at Christmas. Image Source: Kenneth 
2. Clifton Dassuncao is the Harvard Ph.D. student
There are only a few people's who know the fact that, Clifton is the student of Harvard University. He was a postdoctoral fellow who became part of Harvard School of Public Health and School of Engineering and Applied Sciences. His researches were conducted under professor Elsie Sunderland. Clifton focused on building statistical and mechanistic models in order to understand the bioaccumulation of contaminants in the environment.
3. Andy Cohen's ex-boyfriend Clifton Dassuncao
The Harvard graduate, Clifton Dassuncao started dating the popular Tv star Andy Cohen since April 2018. Andy Cohen is mostly recognized as the executive producer of "The Real Housewives franchise." The former couple met on Barry Diller's $150million yacht Eos for the first time two years ago. Within the span of three months vacations on the yacht, the couple fell for each other. However, the flame of their love life didn't last long, and they broke up in 2018. Andy Cohen confirmed about their separation and currently looking for a guy.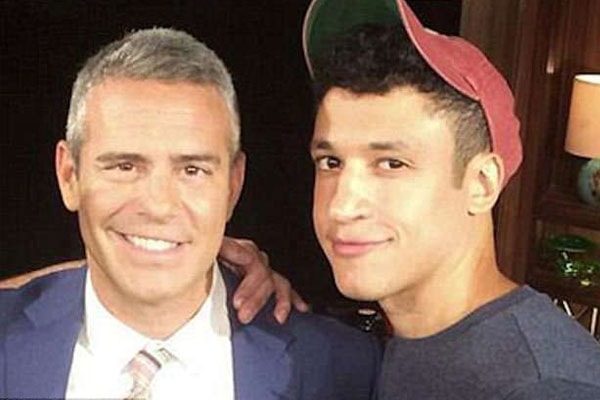 The medical researcher, Clifton Dassunca was in a loving relationship with television personality Andy Cohen. Image Source: Daily Mail Online
4. The Epidemiologist, Clifton Dassuncao
After 7 years of research, on diseases with the ultimate goal of mitigating human exposures, Clifton Dassuncao has successfully achieved the title of Epidemiologist. Besides that, Clifton is also an Environmental Health Scientist at Eastern Research Group Inc. He got his internship at the Center for Disease Control And Preventions in Greater Atlanta.
5. Clifton Dassuncao's birthplace and nationality
Despite getting the fame for his gay relationship with Andy Cohen, there are only a few people who know about Clifton Dassuncao early life. Well, Clifton holds the American nationality and was originally born in the United States. He spent his entire childhood at Queens, New York City and has a Brazilian descent. His former education was completed at Jesuit Loyola School, where he was part of the basketball and soccer team. Later on, he went to Massachusetts Institute of Technology to study Bachelor in environmental engineering in 2009.
6. Clifton Dassuncao is a Fitness Freak
The 31 years old, Clifton Dassuncao has a well-tanned body with decently tall height. The reason behind his fitness is his daily workout and healthy diet plans. The medical researcher looks super handsome over his social media profiles. He is a fitness freak who regularly does exercises and maintains his body.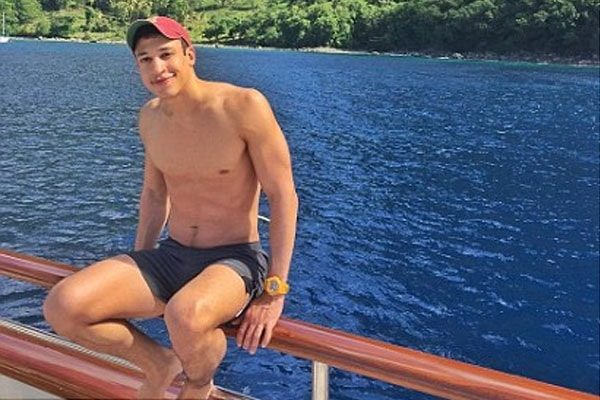 Clifton Dassuncao has a super attractive body and personality.
Image source: Clifton Dassuncao/Instagram
7. He was a member of the science and math clubs
We probably have heard about any celebrity who was a member of math and science clubs at his school. Well, Clifton Dassuncao is among those and prowess in his academics and studies since his teenage. His such talent has made him rise to the fame and recognize himself as a scientist, researcher, and epidemiologist at this small age.
SuperbHub for News and Entertainment