Born as Chaz Salvatore Bono aka Chaz Bono is an actor, musician, writer and well-known advocate. Bono is a transgender in orientation. He came to be recognized as a lesbian in an interview with the Advocate in 1995.
He has been in numerous relationships and dated several persons even before his transition and being recognized as a lesbian. Below we will be exploring about Chaz Bono's relationship history and affairs.
Chaz Bono Relationship, Dating and Affairs History
Chaz Bono is widely recognized for his best selling books such as The End of Innocence and Family Outing: A Guide to the Coming Out Process for Gays, Lesbian, and Their Families. He has also starred in movies like American Horror Story Cult and famous shows such as Dancing with Stars.
Even before his transition in being a lesbian, he was in a relationship with Mitch Shiro. There are no details about when the pair dated and entered into a relationship with each other.
It was reported by several sources that couple was first seen in the 1990s. However, the reason behind them parting ways remains a mystery. Chaz Bono was later seen with Jennifer Elia. Elia is an actress and the duo dated in 1999.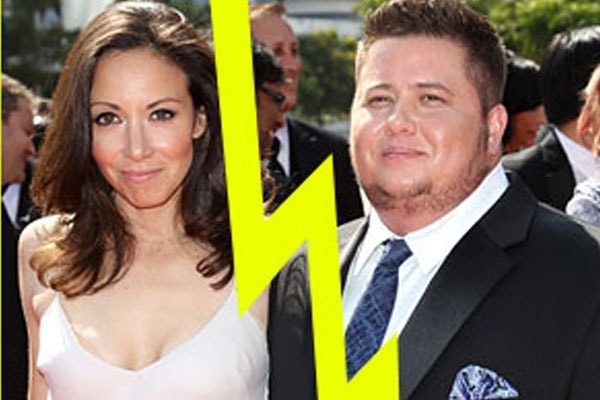 Chaz Bono with his ex-fiance, Jennifer Elia. Image Source: Just Jared
Bono later proposed to Jennifer Elia during the filming of his movie, Becoming Chaz in May 2011. However, the engagement was called off in  December 2011.
The reason behind was the fact when they were in a relationship, Bono was a woman. After she transitioned into a man, the problem started between the two and relationship gradually began to decline after that.
Chaz Bono's Partner Shara Blue
Currently, he is in a happy and harmonious relationship with a woman named, Shara Blue Mathes. Bono's partner Blue is a former actress and a charity worker. Blue has also a child of one as well as a divorcee.
The lovely duo first met in 2017. Afterward, their love began to flourish with time and they were seen together at the Adelaide, Australia to see Bono's mother Cher at the Adelaide Entertainment Centre.
View this post on Instagram
According to the Daily Mail UK, Mathes is already treated as the part of the family member by Cher. Let the lovely duo of Chaz Bono and Shara Blue enjoys a happy and harmonious relationship with each other.
Superbhub for more News and Entertainment