Big Boi needs no introduction in the hip-hop world. Together, with Andre 3000, they became a legend in the hip-hop world as Outkast. Moreover, he also released his singles during his time in the two-person band.
Besides having a thriving career, Big Boi enjoys a blissful marital life with entrepreneur wife Sherlita Patton. Yes, the pair are still together, but there were many troubles in their marriage.
So, please stick with us until the end to find out why Big Boi's wife, Sherlita Patton, filed for divorce and who exactly saved the marriage.
Exchanged Vows in 2002
It is no secret that Big Boi is also a massive lover boy. He has been married to Sherlita Patton for almost two decades and has known her for 26 years.
The Patton couple started their romantic journey long before Big Boi proposed to Sherlita on Valentines' day in Las Vegas. Although what happens in Vegas stays in Vegas, for Big Boi and Sherlita, it is a life-long commitment.
Moreover, Big Boi, aka Antwan Andre Patton and Sherlita Patton, got married in an intimate ceremony, of course, in the presence of Andre 3000 and other notable names in February 2002.
View this post on Instagram
Also, the pair had already embraced parenthood long before their wedding. They first welcomed their first child, daughter, Jordan Patton, in 1995. Similarly, Big Boi's wife, Sherlita, gave birth to her second child, Bamboo Patton, aka Antwan Andre Patton II.
Big Boi and Sherlita welcomed their youngest son, Cross Patton soon after Bamboo. Like Sherlita, her children are highly motivated individuals.
Despite having numerous happy moments in the Patton couple, Sherlita requested marriage termination in 2013.
Big Boi's Wife Sherlita Patton, Filed For Divorce in 2013
Marriage or any relationship is hard work, and for it to work, people involved in it always need to be conscious about their actions and consequences.
Thus, following the infidelity accusations, Big Boi's wife, Sherlita Patton, filed for divorce requesting to end their marriage in 2013.
Furthermore, in the divorce complaint filed in Fulton County Superior Court, Sherlita claimed that the marriage is irretrievably broken. Additionally, she sought alimony, an equitable division of marital property, including attorney's fees.
Moreover, Sherlita asked for sole custody of Bamboo Patton, who was only 12 years old at the time. Big Boi did not stay quiet and filed a response asking for joint physical and legal custody.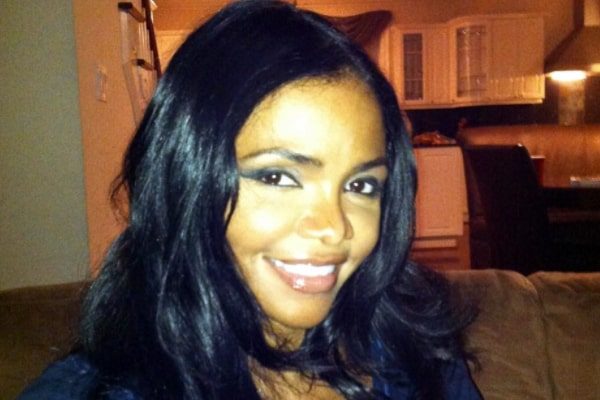 Big Boi's wife Sherlita Patton filed for divorce in 2013 and asked for sole custody of their then-minor child. Image Source: Sherlita's Facebook.    
Moreover, Big Boi said he's willing to pay whatever amount the State of Georgia deems appropriate for child support. Well, Boi called the endless child support a 'BULL' and claimed his estranged wife at the time is perfectly capable of supporting herself.
Overall, Big Boi's confidence over his baby mama, even during the most challenging period, is strangely admiring. However, the Patton couple called off their divorce after all the legal turbulence they went through.
Guess Who Saved Their Marriage?
Interestingly, after the public divorce announcement, the Patton couple privately reconciled even after Sherlita claimed their marriage was 'broken.'
According to TMZ, both Sherlita and Big Boi filed documents to "86 the divorce. Moreover, Outkast's Big Boi posted a picture of his sweetheart on Mother's Day, captioning, "Happy Mother's Day to my queen.
And guess who saved Patton's marriage? Jesus! Yes, Big Boi credited Jesus for saving his marriage and quoted, "A family that prays together, stays together.
As of now, both Big Boi and Sherlita are enjoying their marriage, robust as ever, and raising their babies to be faithful and triumphant
Who Is Sherlita Besides Big Boi's Baby Mama?
After all the praise and seeing the confidence Big Boi has in his spouse, you must wonder what Sherlita does?
According to Sherlita Patton's LinkedIn, she is a successful realtor in Atlanta. She graduated from the Clark Atlanta University with a degree and has worked for several real estate companies ever since.
Moreover, Big Boi's life partner, Sherlita, is an entrepreneur as she co-owned P Valentine, a tony boutique. Sadly it was closed a year after its establishment in 2007.
Although Sherlita is married to one of the prominent faces in hip-hop, she is all about making her own identity. Thus, rather than being famous as Big Boi's wife, she prefers to separate the stardom from her realtor profession.
Therefore, although the allegations of infidelity led Sherlita to file for divorce, the couple has now reconciled and lives a peaceful life together.
Don't Miss To Follow SuperbHub For More Updates On Celebrity Entertainment, Biography, and News.