Tsubasa Honda is a Japanese actress and model. She gained wide recognition for her work in many movies and TV series including Fashion Story: Model, Ao Haru Ride, Koinaka, and more. Honda's GTO performance as Urumi Kanzaki has also been widely appreciated in the Japanese TV arena.
Tsubasa Honda was born on 27th June 1992 in Tokyo, Japan in a middle-class family. The Japanese nationality holder Tsubasa Honda completed her high school from The Shinjuku Yanabuki High School. Then she received her further education from The Open University of Japan continuing her acting career alongside.
Tsubasa Honda Net Worth and Earnings
The Japanese actress Tsubasa Honda's net worth is estimated to $2 million. The credit to Tsubasa Honda's massive net value goes to her remarkable work in movies as well as commercials and web dramas.
View this post on Instagram

The actress famous for the Japanese Drama 'The Mole Song' Tsubasa Honda also amassed some amount to her fortune as a model. Honda has modeled for many magazines such as Love Berry and Seventeen. She has won millions of fans along with an impressive sum of money from her astounding photos that are featured in those magazines.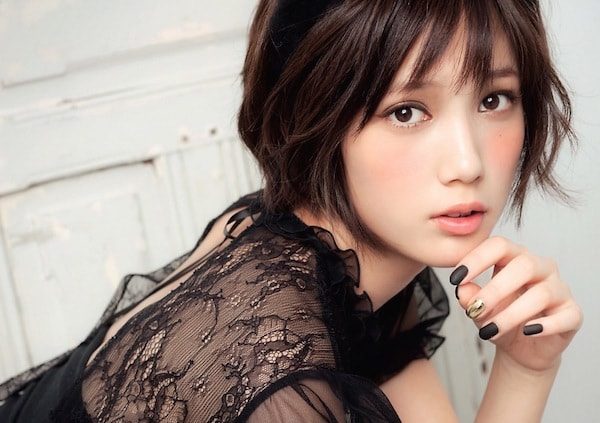 Tsubasa Honda models for various fashion magazines earning a considerable amount of money. Image Credit: Nicolala 924
Besides Tsubasa Honda appeared in many TV series which includes
---
Honto ni Atta Kowai Hanashi: Natsu no Tokubetsu-Hen
Piece: Kanojo no Kioku as Mizuho Suga
Tonbi as Kyo Matsumoto
Vampire Heaven as Komachi
Shomuni 2013 as Shiori Maruyama
Caution, Hazardous Wife and more.


---
Also, Tsubasa Honda takes various roles in different movies such as Fullmetal Alchemist and Color Me True. Moreover, Honda's earnings came from her role in web dramas like Shinkare, Gozen 3-Ji no Muhochitai and Chase.
Honda's Family, and Relationship
Tsubasa Honda began her career as an actress since she was just 13 years old. In 2006, Honda appeared in a commercial for Sony Computer Entertainment-PlayStation 3. Her family always supported her and encouraged her to take up an acting career.
Tsubasa Honda is busy with her career at the moment and rarely seen with men. However, once there were rumors of Honda in a secret affair with Ryosuke Yamada and Shohei Miura. But both Tsubasa and her rumored boyfriends did not address that rumor. Hence, it is safe to say that Tsubasa Honda is Single and is not dating anyone at the moment.
Some Facts about Tsubasa Honda
---
The Tokyo born actress Tsubasa Honda has an average height of 5 feet 5 inches (165 cm) and weighs 132 lbs.
A desired personality in the Japanese movie arena Honda has 2.1 million followers on her Instagram page as of November 2018.
Tsubasa Honda has a dark black colored hair which she likes to put short most of the time.
She works for Stardust Promotions.
Honda did her film debut by starring in the film 'Fashion Story: Model' in 2012.


---
Visit SuperbHub for other Celebrity Biography and Entertainment.