Tahiry Jose is an American actress, model, and television personality popular for her role in Love & Hip Hop. She is also part of different movies like Beautiful Destroyer and Interludes within her 9 years of career in the Hollywood industry.
The 39 years old, Tahiry Jose was born on 5 May 1979 in Harlem, New York. She is the daughter of Lizzy Mateo who has Dominican ethnicity and has 13 siblings. Tahiry finished her early education at different public schools and went to John Jay College of Criminal Justice for graduation. Tahiry gained immense popularity for being in a relationship with Rapper Joe Budden. The couple couldn't continue their love life for long and separated very soon.
Net Worth and Earnings
The television personality, Tahiry Jose's Net worth is estimated to be $500k. She has earned all her fortunes from her successful career as a model, actor, and businesswoman. Apart from working in movies and TV show, Tahiry also has invested her money in different business. Her club Suite 135 must be making a substantial earning for Tahiry.
View this post on Instagram
Tahiry follows a lavish way of living in her day to day life. She is fond of wearing branded clothes and expensive jewelry. Alongside, she also has three tattoos on different parts of her body. Her first tattoo is on her left hand's ring finger-written "Promise".She also has a tattoo on her left wrist with the word "Love me" and inked a flower on her bikini line. Besides that Tahiry has a huge fan following over her social media profile. Her Instagram has 1.8 million followers whereas Twitter has 482k followers as of October 2018.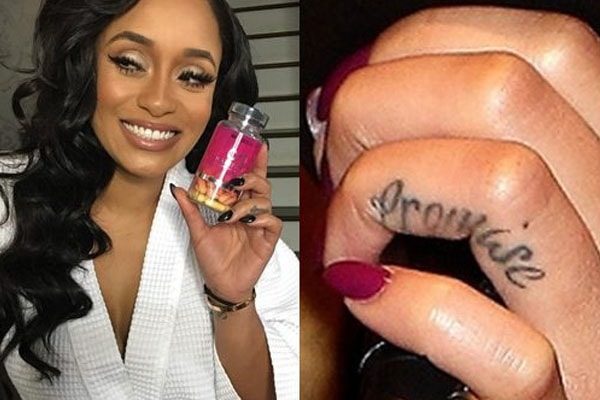 American Actress Tahiry Jose has a tattoo inked "Promise" in her ring finger. Image Source: Steal her style
Early Life and Career
After finishing her graduation from John Jay College of Criminal Justice, Tahiry worked as a bartender first. Later on, she debuted her career as a model and featured on different magazines, i.e., Kings Magazine and XXL Magazine. Her covers for King magazines were the highest selling editions of all times. Tahiry starred in VH's reality TV show Love & Hip Hop New York for the first time in 2013.
Tahiry has also been indulged in the business of since 2013. She invested in establishing her own dream club Suite 135 in Hip Harlem area. The club has two floors and three bars with an area of 7000 sq.ft. According to Tahiry, her business idols are Bethenny Frankles and NeNe Leakes. Besides working on Television Tahiry also played some movies within nine years of her career. Here is a list of movies where Tahiry had significant roles:
Relationship and Affairs
The reality star, Tahiry Jose get immense popularity for dating rapper Joe Budden. The former lovers met for the first time on the set of VH's reality TV show Love and Hip Hop. According to Tahiry, It was Joe who proposed her on the show, and their affair started. Moreover, the ex-couple couldn't continue for long because their relationship got abusive. They got separated very soon, and Joe started dating social media star, Cyn Santana.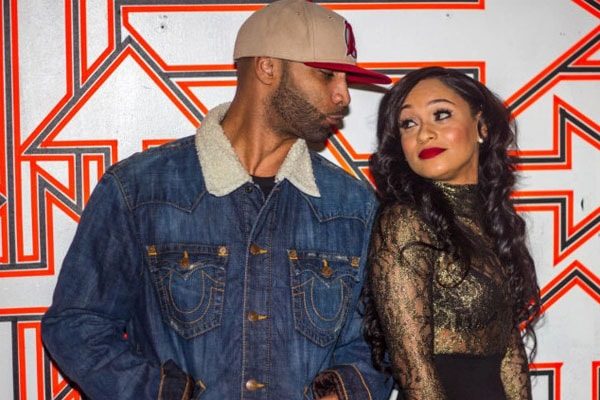 Tahiry Jose and Joe Budden were dating each other in past. Image Source: Bossip
Tahiry Jose also had a loving relationship with American Rapper, ASAP Rocky in the past. However, Tahiry got separated with ASAP Rocky after he started dating Supermodel Kendal Jenner. At present, there are several rumors aired in media regarding Tahiry affair with NFL player, LeSean McCoy. Both of them haven't spoken anything regarding their love life yet.
Tahiry Jose's Feuds
The former "Love & Hip Hop New York" star, Tahiry Jose was arrested in May 2017 after her birthday celebration went wrong. Tahiry got involved in the fight after defending herself from getting hit. While protecting herself, Tahiry hit a woman who was living in her home for ten days. Tahiry had allowed a woman to stay in her home for 30 days because the woman had no shelter after getting kicked by the former boyfriend.
View this post on Instagram
Tahiry also helped the women to get a secure job interview with 50 Cent's company. Everything was going well until the women got involved in a fight with guests in Tahiry's birthday. To protect her friend, Tahiry unintendedly hit the women, and she got a bruise. Tahiry was charged for assaulting the women after neighbors called the police.
SuperbHub for News and Entertainment