American rapper and songwriter Safaree Lloyd Samuels is well known for Caught the series (2017), Caught (2017) and Nicki Minaj: Did It On 'em (2011).  The solo artist has released four mixtapes in 2016. Nicki Minaj's ex-boyfriend Safaree Samuels net worth is estimated to be around $2 million (£ 1,431,320).
Born on July 4, 1981, in Brooklyn, New York,Safaree Lloyd Samuels is of Jamaican descent. He has total two sisters named as Shamika and Samantha Samuels.
Studied at Midtown High School, Safaree is an American nationality with the black ethnicity.
Samuels began his musical career in the group the Hoodstars. The group was formed in the early 2000s including the famous rappers Nicki Minaj, Lou$tar and Seven Up.
However, the group split as Minaj started her solo career and Samuels supported her as a hype man. He co-wrote the single "Did It On em" for Minaj's debut studio album, Pink Friday in 2012.
Following the success, he became the co-executive producer and A & R co-ordinator for Minaj's 2012 album 'Pink Friday: Roman Reloaded' in 2012.
Also See: Samuel's Safaree Coconut Oil
Samuels launched the mixtapes, "It Is What It Is" and "It Is What It Is Vol.2", in 2015. Safaree announced his collaboration with the cast of the VH1 reality show, Love & Hip Hop: Hollywood's third season in 2016.
Moreover, he launched a new mixtape named as 'Real Yard Vibes,' in July 2016. Later, he announced that he would compete in the first season of VH1's 'Scared Famous' on October 23, 2017.
A renowned American rapper Safaree is an unmarried guy, though he has a long-term relationship with American rapper, Nicki Minaj.
The couple had dated almost 12 years, before breaking up their relation in 2014. The pair had created their engagement rumors, as the couple was seen together wearing the rings of engagements on their fingers. However, Nicky rarely addressed Samuel as her boyfriend as being in contract, she was in a deal to not disclose being in a relationship.
Moreover, Safaree had appeared as the boyfriend of Nicki in VH1's the Fabulous Life's throughout the episode.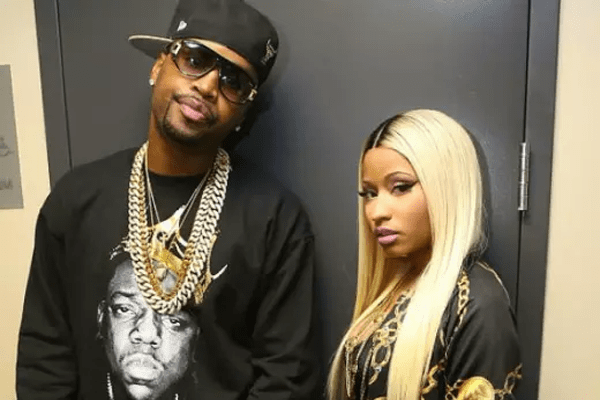 Safaree Samuels with ex-girlfriend Nicki Minaj. The lovely pair broke up in 2014. 
Image source: The Hollywood Gossip
But sadly the couple split in 2014. After 12 years of togetherness, Safaree started making his girlfriend's life difficult.   He even filed a legal suit against Nicky after two years of their break up for physically and mentally abusing him.
Also Read: Love & Hip Hop star and Safaree Samuels's ex Nikki Mudarris net worth
Minaj had explained that they were very close friends before they started dating each other. But when they appeared together, people called him as Nicky's assistant rather than her leading man making him feel offended. He even didn't like not being able to call her openly as his girlfriend.
After the breakup, Samuel rejoined his 'Stunt Gang' Imprint. Furthermore, he had also dated model, Zashia Santiago, and Reality Star, West Coast Barbie.
Also Read: Jhonni Blaze's net worth, Mugshot, Relationships and Boyfriend's death.
Safaree Samuels net worth is estimated at $2 million. He had earned a huge amount when he co-wrote the single "Did It On em" for Minaj's debut studio album, Pink Friday in 2012. At the time, he had earned more than eight thousand dollars.
He usually performs in a concert as he obtains thousands of dollars from sponsorship, which is calculated in Safaree Samuels Net Worth.
His single 'Burner' and 'Mixtapes', had let him earn thousands of dollars too. Moreover, Safaree Samuels X-girlfriend Nicki Minaj net worth is estimated to be around $70 million. She earns a massive amount from her professional career.
Safaree owns a Bently car that cost around $250k. Samuels had also rented the house in Los Angeles, California when he was with Nicki Minaj. The cost of the house is around millions of dollars.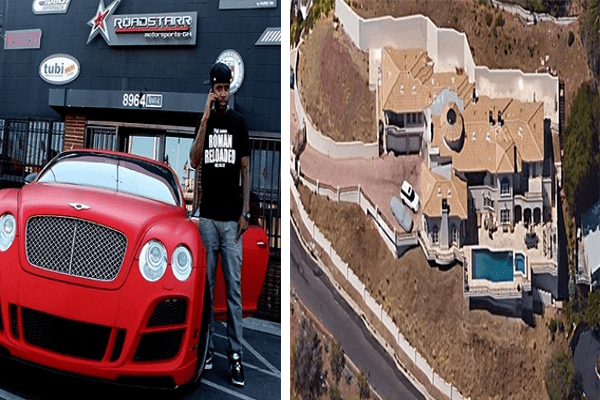 (Left) Safaree Samuels in his Bently Car, and His Los Angeles house (Right). Image source: Yelp
He is however seen to drive in another car in shows and gatherings with his friends.

Be with SuperbHub, for Celebrities Biography and Entertainment.