Ruben Sole is a renowned name among the favorite YouTubers and Vloggers around the world. The 30 years old YouTuber is known for his prank videos in his YouTube Channel "EpicFiveTV." He has amassed over 1.9 million subscribers in his YouTube Channel.
The Mexican descent YouTuber Ruben Sole was born on 17th June 1988 in Los Angeles, California. Sole began his career as a YouTuber creating his first Channel titled Infamous Epic and uploaded random videos. Later, he converted it into a gaming channel. At the moment, his main channel is "EpicFiveTV" which was created in April 2013.
Ruben Sole Net Worth and Earnings from YouTube
The Californian inherent Ruben Sole's Net worth is estimated to be $3 million. All the earnings for his impressive net worth go to his YouTube Channel "EpicFiveTV" where he uploads his prank videos.
View this post on Instagram

According to Social Blade, Ruben Sole's YouTube Channel "EpicFive TV" earns a revenue ranging from $15.8K – $253.3K annually.
| Year/Month | Subscribers | Monthly Earnings (est.) | Yearly Earnings (est.) |
| --- | --- | --- | --- |
| 2018/September | 1,928,614 | $1.3K - $21.1K | $15.8K - $253.3K |
Moreover, Ruben Sole also amasses some sum of money from his secondary YouTube Channel "EpicFiveLive." Also, on April 30th, 2018, Ruben created a new channel "Ruben Sole" which has over 9k subscribers as of September 27.
Ruben's increasing popularity and net worth are giving him a wealthy lifestyle. He is seen in branded cars along with designer clothes during his vlogs. It shows that he has a luxurious living with frequent foreign tours.
Ruben Sole Weight Loss
The Creator of YouTube Channel "EpicFiveTV," Ruben Sole shockingly lost his weight in 2018. His weight transformation is impressive compared to his past self.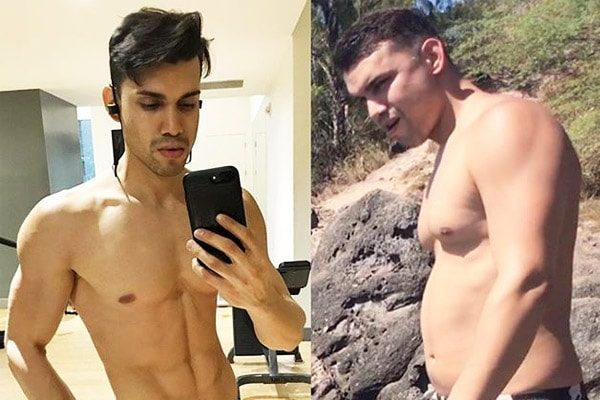 Ruben Sole's weight loss kept his fans in Shock. Image Credit: Ink361
Many of Ruben Sole's fans and other people made several hypotheses regarding his changed physique. Some even said that it might be the result of drug use. Most of Ruben's fan did not like his transformation saying they loved and wanted old Ruben back.
Ruben Sole vs. Vincent Valentine
Vincent Valentine aka Limitless EXP and Ruben Sole used to appear together in each other's YouTube Videos. But around 2016-17, the two YouTubers had a feud. The main reason for their fight was the difference in their opinion and views. So, they no longer talked till 2018.
In 2018, both of them took a long walk down Las Vegas, Boulevard. Sole and Vincent discussed their past problems, present situations, and talked slightly about their future plans too. They cleared all the confusions of their fans. Their feud was never about a girl, fight or others.
Watch the full video of the two YouTubers talking about their Beef here.

Ruben Sole's Relationships
Although Ruben Sole expresses a lot through his vlogs in his YouTube Channel and other social pages, he has never shown his parents in his videos. Probably, it's because Ruben resides in Las Vegas whereas his family is in Los Angeles, California.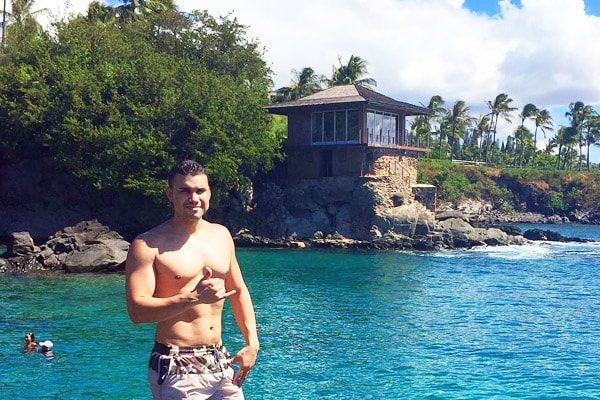 Rubin Sole on an exotic vacation. Image Source: Deskgram
Talking about the love-life of Ruben Sole, he is currently single. He frequently mentions his ex-girlfriend in his YouTube videos. It shows that Ruben had a romantic relationship in past but is not dating anyone at the moment. Ruben's girlfriend exists only on his pranks.
Visit SuperbHub for other Celebrity Biography.