Justin Shearer aka Big Chief, an American streetcar racer and a renowned television personality was born on 9th December 1980 in Louisville, USA. Justin was interested in street racing since the age of nine. In 1992, he was shifted to Oklahoma City from where he began street racing with more passion.
Big Chief started his career in racing as a member of local street racing in Oklahoma. Further, he became a famous street racer of Oklahoma City. Later, he came into a reality television show: Street Outlaws which gave him more fame.
Net Worth
Big Chief has earned a net worth of $2 Million, mostly from car racing. Justin got more recognized as a street racer in 2013 from Street Outlaws Show, a reality TV series of Discovery Channel.
The show was all about giving a chance to the street racers to perform their talent. However, Justin was already a famous racer of his place, i.e., Oklahoma City Street racing community when he was approached for the show.
View this post on Instagram
Shearer's first racing car was a 1972 Pontiac LeMans. Justin is currently working in Midwest Street Cars Automotive Office. Besides car racing, he is also an actor known for Seratonin (2010). In this way, he earns a good amount of money. Justin often shares the pictures of his expensive cars time and again on his Instagram which also concludes that he is living a luxurious life.
Wife And Divorce
Justin Shearer married his longtime girlfriend, Allicia Shearer on 29 September 2006, after eight years of being in a relationship. Justin and Allicia shares are parents of two sons: Covil Shearer and Corbin Shearer.
Justin was just eighteen years old when he met Allicia. They met in a gas station where Justin used to work.After eight years of dating, they decided to remain as husband and wife and tied the knot.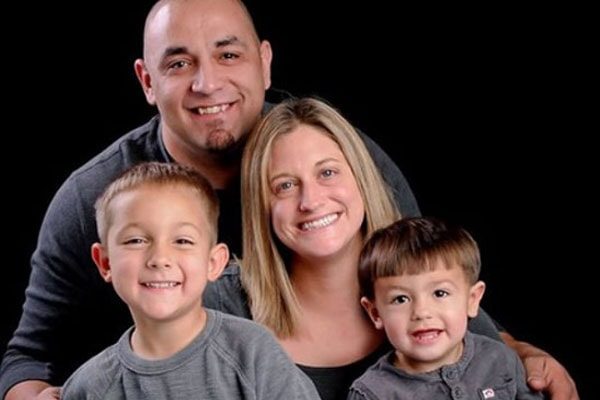 Allicia and Justin, parents of two sons, Image source-wassup celebs
Big Chief and Allicia became the talk of the town in 2017 when the rumors of their divorce came out on media. The news of their divorce was aired all over, though there was no any official confirmation from Big chief and Allicia. Moreover, the couple has been keeping their relationship status secret from the public.
Since 2017, Justin has not posted any pictures of  Allicia on his social accounts, though he used to post her pictures before 2017. However, he frequently uploads the pictures of his sons on Instagram. From his social account updates and solo appearance in public, we can conclude that his relationship with Allicia might not be going well. However, both of them has not announced any official statement about divorce.
Girlfriend
Since 2017, Jackie Braasch is the rumored girlfriend of Justin Shearer. The rumor came out along with the gossip of Big chief divorced with wife Allicia.  Moreover, Jackie was said to be the reason for Big Chief divorce. Besides that, Justin was also blamed for cheating on his wife and having an extramarital affair.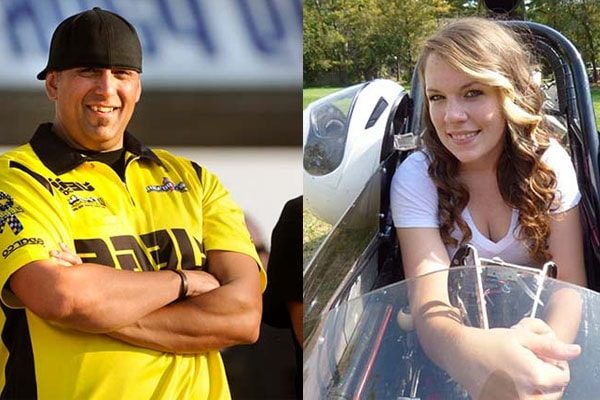 Big Chief and his rumored girlfriend Jackie Braasch, Image source- Celeb gossip
Jackie Braasch is a professional motorsports racer. She often makes combine appearance with Big Chief in public. However, Jackie and Big chief have not confirmed if they are in a relationship or not. Moreover, the divorce of Big Chief with Allicia is also not approved. Besides all, Jackie is still said to be the rumored girlfriend of Justin aka Big Chief.
SuperbHub for more celebrity News and Entertainment.