Jazz Smollett is the eldest child after brother JoJo from the celebrity Smollett family. She is popularly known for playing in movies I Want You of 2007 and Always with you of 2009. Also a producer, Food/Lifestyle Author and blogger, Jazz Smollett net worth is impressive.
Jazz was born on April 1st 1980, in Santa Rosa California to mother Janet and father late Joel Smollett Sr. Jazz grew up with her five siblings. Let's get to know more in detail.
Jazz started her career in media at the early age of fourteen. She debuted from the family sitcom, On Our Own of 1994, the show was produced by ABC network. Jazz wasn't alone to enter the industry, she was seen with her siblings in the sitcom.
Indeed, it was a good starting of her career as she got the chance to work with the famous comedian Ralph Louis Harris.
13 years after doing the sitcom On Our Own, she made her appearance by portraying the role of Lennox Jone in the movie I Want You of 2007.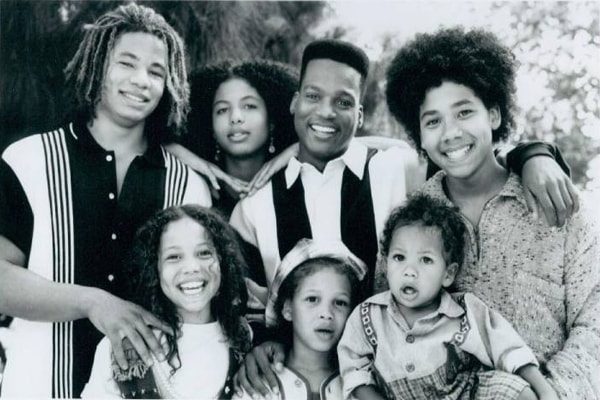 Jazz Smollett(behind her brothers) and her siblings starred in sitcom On Our Own. Image source: Sitcom Online
The movie, 'I want You' was a short film directed by Nefertite Nguvu. Jazz Smollett's another movie Always with you was written and produced by her husband Troy Warwell.
As a producer, Jazz has delivered TV series 'Smollett eats' of 2016, 'The Reel Story: 12 Years Slave' of 2013 and 'Hydeia Broadbent Speaks' of 2009. Jazz hasn't received and awards so far but she has attended several award functions.
Jazz has shared the video of excitement  on her Instagram before the premire of Smolletts Eats.
Jazz is also an Food and Lifestyle Author with her cookbook, 'The Family Table' launched in April 24, 2018. The book was published by Harper Collins Publishers.
Jazz also appears in different shows like The Real which is hosted by four  great hosts, Loni Love, Jeannie Mai, Andrienne Houghton, and Tamera Mowry-Housle.
The average salary of an actress in America is $54,828 (£39117.04) as of March 1, 2018 and the average salary of a producer is $66,677 (£47570.71), that means Jazz must be earning adequate enough first as an actress and now as a producer. Thus, Jazz Smollett net worth must not be less than six figures.
Along with being a producer, Jazz is a very good chef and has included her Food recipes in her cookbook. Being a Lifestyle and Food Author, Jazz Smollett net worth also includes earning from the sale of his books.
Her husband Troy Warewell net worth is also equally impressive as he is a professional writer, producer and director.
Jazz Smollett net worth includes a beautiful house she loves to spend time in, car and her family.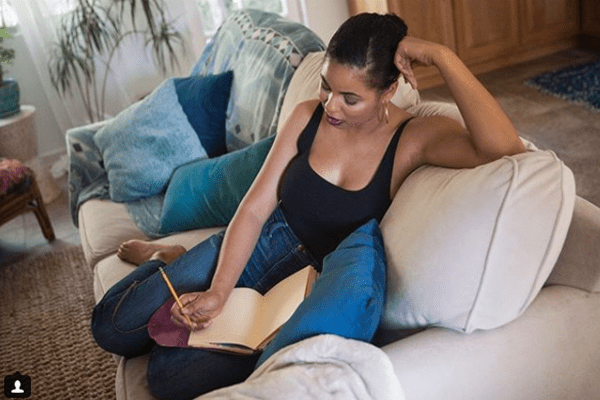 Jazz Smollett net worth: Author Jazz loves to spend time in her home, writing. Source: Jazz Smollett's Instagram 
Born in California, Jazz's mother Janet Smollett is an African American while her late father Joel Smollett is a Jewish. She was raised along with her five siblings including Jussie Smollett, JoJo Smollett, Jocqui Smollett, Jake Smollett and Jurnee Smollett.
Joel Smollett lost his battle with cancer and died in 2015. It was a huge loss to Smollett family as he was an inspiration and hero for his family. Jussie Smollett shared his childhood photo on his Instagram just four hours after father Joel's death.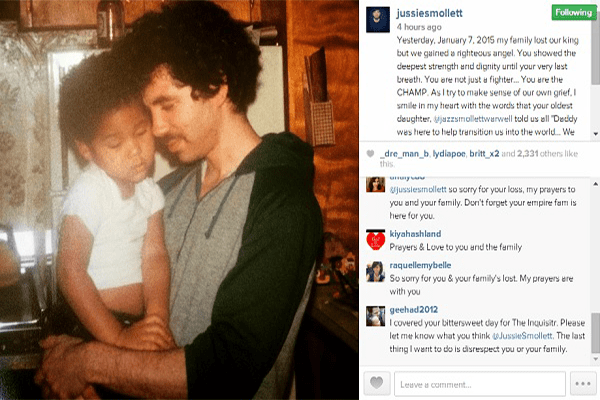 Photo shared by Jussie Smollett after the death of father Joel. Image source: Jussie Smollett's Instagram
To talk about Jazz relationships, she is married to her boyfriend Troy Warwell in 2012. The couple share one daughter together. Jazz Smollett's husband Troy love her and their daughter dearly.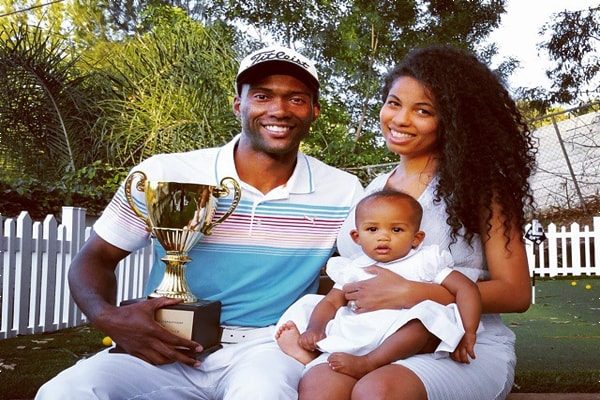 Jazz Smollett and Troy Warwell with their daughter. Image source: Jazz's Instagram 
Stay tuned with SuperbHub for more Entertainment