Gabi Demartino is an American YouTuber, actress, and a social media personality. Well, she is also known for being a  look-alike version of the talented singer Ariana Grande.
The beautiful Gabi was born as Gabriella Nelida DeMartino on the 5th of May, 1995, in Pennsylvania, United States. Along with a hardworking celebrity, she is also a caring sister, a loving daughter, and a tattoo lover. Let's find more on her.
Is In A Relationship With Collin Vogt
Gabi Demartino's boyfriend is Collin Vogt. The adorable pair of Gabi and Collin first met on July 25, 2015, in New Jersey. Later, Collin mentioned that he was awed by her charm.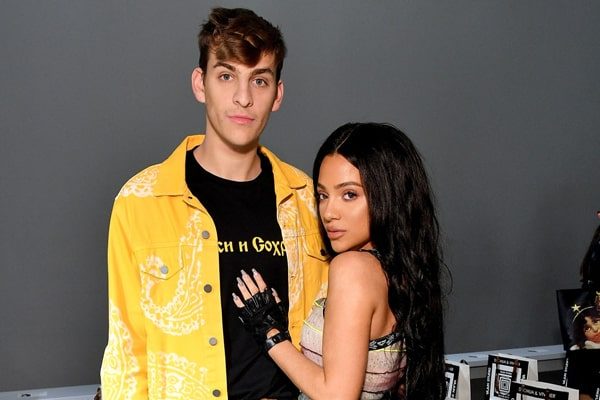 Gabi Demartino has been dating Collin Vogt since 2015. Image Source: Getty Images.
They went to the fast-food chain restaurant KFC on their first official date. The entire celebration of their first date was shot, and later, it was uploaded on Gabi's YouTube channel. Taking a glimpse of Gabi Demartino's Instagram, we can see that Gabriella and Collin often travel together on idyllic escape.
They have been dating since 2015 and have shared a lot of good memories.
Collin isn't the only one with whom Gabi has been in a relationship with. She was in 5 years of relationship with Brandon Grupe from 2010 to 2015.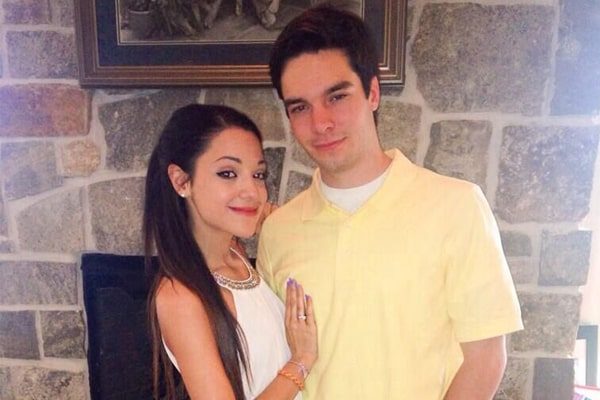 Gabi Demartino was previously in a relationship with Brandon Grupe. Picture Source: Pinterest.
Demartino and Grupe even shared a YouTube channel named, GabiandBrandon, which has over 77K subscriber. After Gabi Demartino and Brandon Grupe's break up, the channel hasn't uploaded a single video since.
Gabi Demartino's Social Media Presence
Gabi Demartino is very much popular in social media. She has amassed more than 3 million subscribers and has gained over 373 million views on her YouTube channel, Fancy Vlogs By Gab. Gabi started uploading videos on the channel from Jul 22, 2015.
Likewise, Gabi also has another YouTube channel named, Niki and Gabi, with her twin sister Niki DeMartino. Gabi and Niki published their first video to their channel on September 3, 2012.
She is also very much popular on Instagram and has more than 4.1 million followers as of January 2020.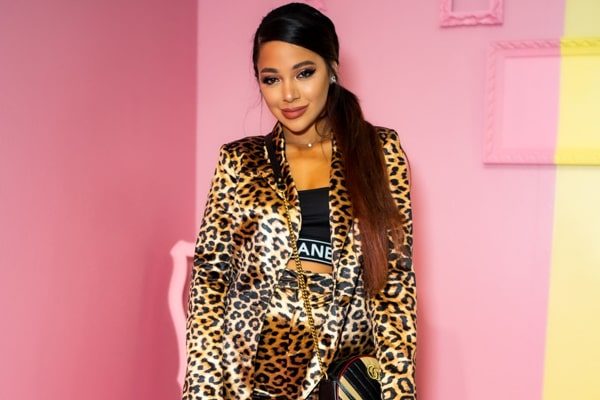 Gabi Demartino is also popular on Instagram. Picture Source: Getty Images.
Gabi is also a musician as she, along with Niki, has released several songs to date. They have released their songs via Niki and Gabi's record label. Some of the Niki and Gabi's hit songs  are:
R U
Make Me Cry
Let It Roar
Out From Under You
Hair Tier
Apart from being a social media personality and singer, Gabi is also an actress as she has been featured in several projects such as Dance Camp, If Life Was a Scary Movie, Mina Tobias: Shoes, and many more.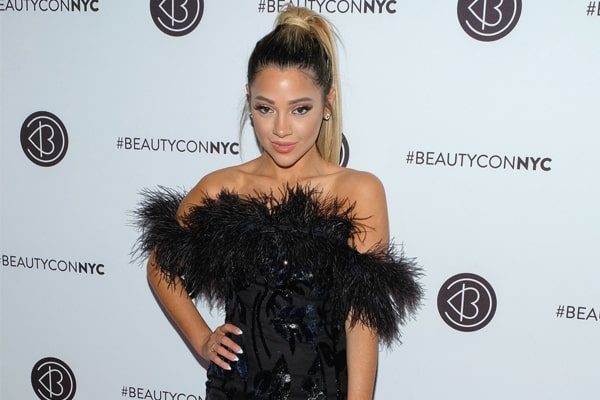 Gabi Demartino has also worked in several projects as an actress. Photo Source: Getty Images.
The multi-talented Demartino has worked as a director, writer, actress, and also producer in the tv series, Blood Queens.
Net Worth And Earnings
Gabi Demartino's net worth is estimated to be $1.5 million, which she earned from her YouTube channels, merch, songs, and also from several brand endorsements.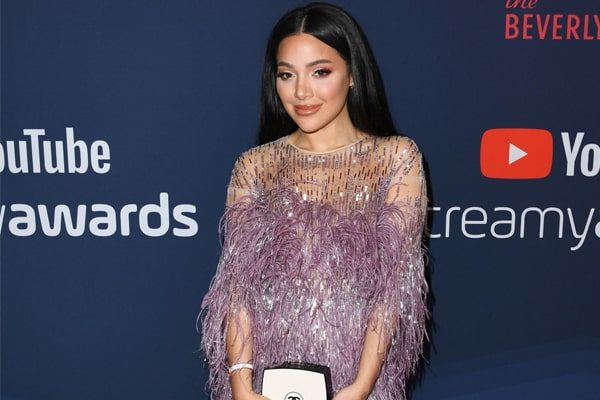 Gabi Demartino has an estimated net worth of $1.5 million. Photo Source: Getty Images.
According to Social Blade, Gabi Demartino's yearly earning from the channel is estimated between $23.5K – $375.4K from the channel Fancy Vlogs By Gab which is massive. Similarly, Gabi's annual earning is estimated between $36.4K – $582.8K from the channel Niki and Gab.
Some of Gabi Demartino's highly viewed videos on the channels Niki and Gabi and Fancy Vlogs By Gab  are:
| Video Title | Total Views As Per January 14 2020 |
| --- | --- |
| Going Through Drive Thru's Dressed as Celebrities Challenge (Niki and Gabi) | 34,731,531 |
| Twin Swap DRIVE THRU Challenge (Niki and Gabi) | 21,008,578 |
| i was in the thank you, next music video ! wtffffOpposite Twins Swap Clothes for a Week!! (Fancy Vlogs By Gab) | 13,880,067 |
| 24 hour overnight challenge at walmart + we built 2 big forts (Fancy Vlogs By Gab) | 11,575,438 |
The charming Gabi also earns an enormous amount of money from her merchandise store. From Demartino's merch store, we can find items such as a hoodie, shirt, skirt, jogger, and many more. Gabi also owns Gabtoinette Antiques.
Talking about Gabi Demartino's brand endorsements, she has endorsed brands such as Hermès, Lovely Lacquer Nails, Chanel, Vanessa Marc Spa, Onepiece, and many others.
View this post on Instagram
And talking about Gabi Demartino's house, she, along with Niki, purchased a beautiful home. They even have uploaded a house tour video on Instagram. Furthermore, Gabi lives with her boyfriend Collins in a beautiful beach cottage house.
No doubt, Gabi's lifestyle, shows how rich she is.
Family And Siblings
Gabi was born to father Jeffrey DeMartino and mother Nelida Garcia-DeMartino. Both of Gabi Demartino's parents are dentists by profession and the owner of the Demartino Dental Group.
The gorgeous Gabi grew up with her twin sister Niki Demartino who was born just a couple of minutes before she was born. Furthermore, Gabi also has an elder sister Alex DeMartino and younger brother Anthony DeMartino.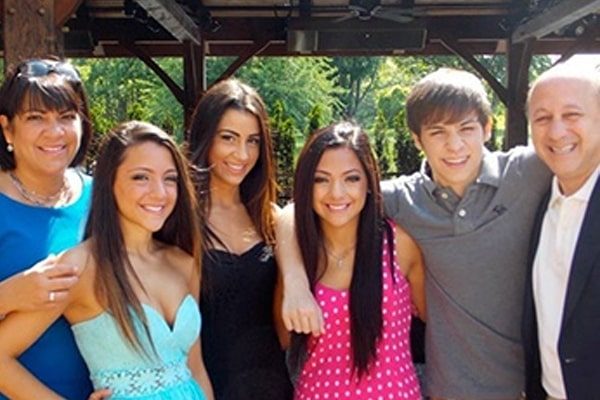 Gabi DeMartino grew up in a happy family. Image Source: Pinterest.
The three sisters, Niki, Alex, and Gabi, also together have a channel named 00RemakeGirls, which has over 225K subscribers.
Gabi Demartino's Tattoo
Gabi Demartino loves tattoo and has four tattoos on her body parts. Some of Gabi Demartiono's tattoos are:
Louis Vuitton flowers on her ankle
Once upon a time on her wrist
La vie en rose on her side
A bow on her wrist
As Gabi is fond of a tattoo, no doubt, the number of tattoos on her body will keep increasing in the future.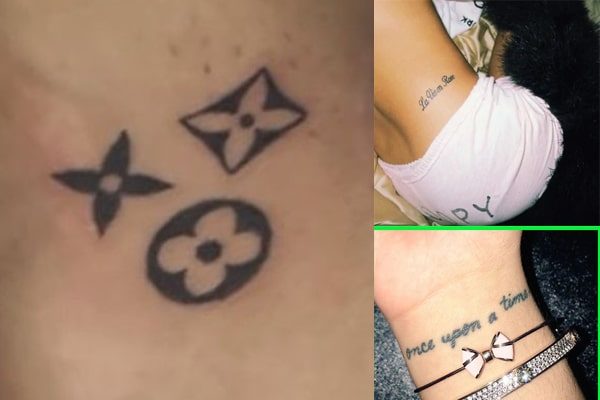 Gabi Demartino has four tattoos to date altogether. Photo Sources: Pinterest/Gabi's Instagram.
Aforementioned, Gabi is also famous for looking similar to Ariana Grande. Gabi, along with Niki, has made many videos inspired by Ariana's looks and even got a chance to meet Ariana at one of the concerts.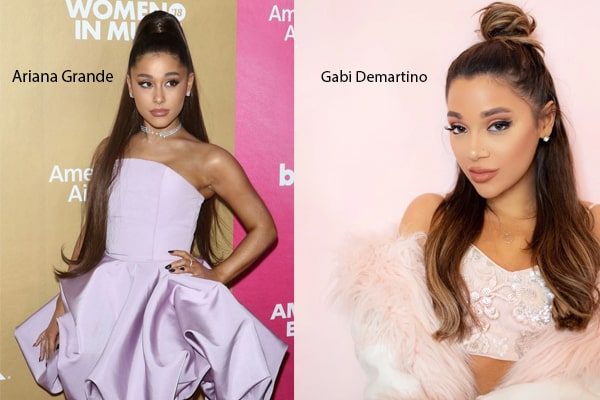 Gabi Demartino looks similar to Ariana Grande. Picture Sources: Pinterest.
Gabi is also a charitable personality, as she has attended several charitable shows and also has raised funds for the American Lung Association.
Above all, Gabi Demartini's Kind-hearted personality and dedication for her work have made her one of the well-known social media personality.
For More Updates On News, Biography, Entertainment Make Sure To Visit SuperbHub.