When the album Boy Meets World got released, well-known rapper Santiago Leyva aka Fashawn, started gaining public attention, which made him worldwide famous.
The accomplished rapper has released several songs and albums to date from which he has been able to smash high fan followings as well as a considerable sum of wealth. Let's find more details about the rapper Fashawn.
Early Days
Fashawn was born as Santiago Leyva on the 19th of October 1988, in Fresno, California, United States. Fashawn has had a passion for music since his childhood. At the young age of 8, he started writing rhymes.
View this post on Instagram
When Fashawn was 18, he released his debut mixtape, Grizzly City, in 2006. He had a breakthrough in his career after releasing the mixtape. The same year, Fashawn met fellow rapper Planet Asia who offered to tour with him. Fashawn decided not to miss the golden opportunity and dropped out of school. He traveled along with Planet Asia for the whole year.
Successful Rapping Career
In 2009, the bad boy released his first debut album, Boy Meets World, which made him universally accessible. Later, in 2010 the album got him on the cover of XXL magazine's Annual Freshman List along with other fellow rappers Wiz Khalifa, late Nipsey Hussle, Freddie Gibbs, J. Cole, Big Sean, and Jay Rock.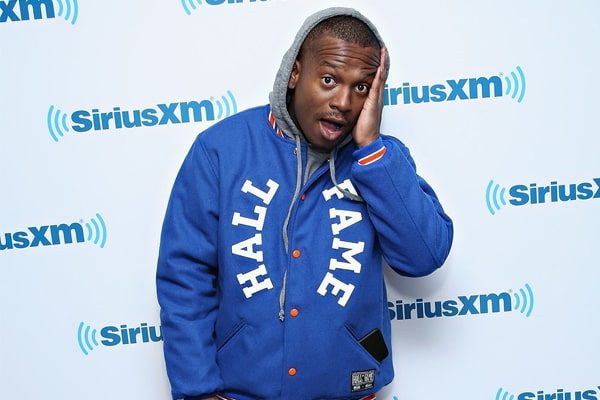 Fashawn released his first debut album, Boy Meets World, when he was 21. Photo Credit: Getty Images.
Furthermore, rapper Fashawn has also performed in several festivals, Rock The Bells and Paid Dues, along with rappers Blu and Exile. Similarly, Fashawn has also performed the entrance song for famous boxer Timothy Bradley.
His peculiar talent took the attention of the hit rapper Nas. Fashawn released his album The Ecology, entirely produced by Nas. As of now, he has signed a contract with Nas' record label, Mass Appeal Records.
Since 2006, the polished rapper Fashawn has released many songs and albums. Some of Fashawn's songs are Something To Believe In, Out The Trunk, When She Calls, Sunny CA, Higher, and many others, which have made his name and fame well-known in the rap industry.
What Is Fashawn's Net Worth?: Know His Sources of Income
Rapper Fashawn's net worth is estimated to be grand. He has managed to collect his net worth from the sales of his songs, concert tours, and also from his merch store.
The rich rapper streams his songs in online platforms such as Pandora, Deezer, Spotify, and SoundCloud from which he possibly receives a hefty amount of money. Fashawn has over 100K monthly listeners in Spotify, which is excellent.
Similarly, he gathers a massive amount of cash from several concert tours and also from the sales of his songs and albums. Some of Fashawn's albums with their prices are tabulated below:
| Albums | Mp3(PRICE) | Audio CD(PRICE) | Vinyl |
| --- | --- | --- | --- |
| The Ecology | $9.49 | $12.98 | $18.79 |
| Champagne & Styrofoam Cups | $8.99 | $6.74 | $52.12 |
| This Generation | $9.49 | $16.98 | - |
| Boy Meets World | - | $8.12 | - |
Alongside, rapper Fashawn also owns an official merch store, from where we can buy Fashawn's merch and also concert tickets. Some of the items which are available in his merch store with their prices are given below:
| Products | Price |
| --- | --- |
| FASHAWN BLACK BART SKATE DECK | $44.99 |
| FASHAWN CEN CAL TEE | $25 |
| MADE IN CALIFORNIA (BLUE) | $20 |
| FASHAWN ECOLOGY MOTIVATION | $25 |
Likewise, he also has done endorsements for brands such as Rolex, Champion, TDOM, LRG, Metamorphosis, and many others. Similarly, Fashawn also is a kind-hearted human being as he is involved in several charitable works.
Thus, by looking at Fashawn's income sources, we bet that he is the holder of an enormous treasure. And by looking at Fashawn's Instagram, we can see that he is enjoying a lavish life.
Family Background
Fashawn was born to a father who was incarcerated for an extended period. Sadly, his mother also had to deal with drug addiction. Furthermore, he also has a sister.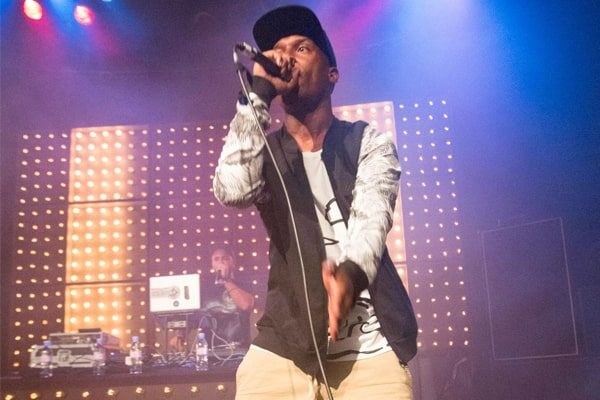 Fashawn's father was incarcerated for an extended period. Picture Source: Getty Images.
Sadly, rapper Fashawn's mother was also later arrested, and after, he with his sister had to live in a group home. Then, his uncle Roy took them into his custody as a father figure. Well, it is safe to say that Fashawn had a traumatic childhood.
As of now, wherever Fashawn's family is, they must be proud of the excellent work which he has been doing in the field of music.
Is Fashawn Married?
Well, the Fresno born rapper Fashawn isn't married yet. However, he has a girlfriend with whom he shares a pretty daughter named Hannah. Fashawn's daughter Hannah is currently studying at grade four. Likewise, Fashawn has also released a song Higher dedicated to his daughter.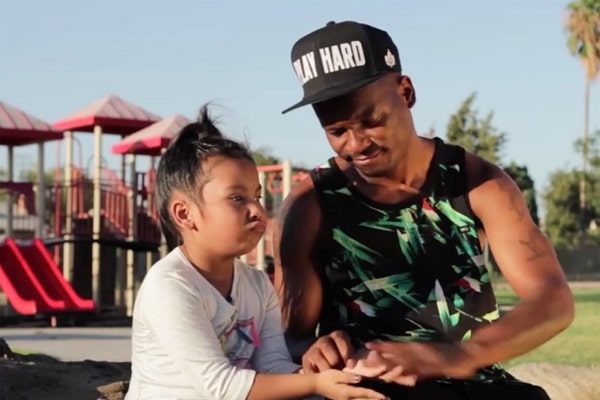 Fashawn shares one cute daughter with his girlfriend. Image Source: Pinterest.
Talking about rapper Fashawn's girlfriend, he once revealed that he has been in a relationship with his girlfriend for 13 years. If we take a look at his Instagram, we can see Fashwan with his girlfriend. Fashawn's baby mama's Instagram handle name is Hannahsmummy, and she has kept her Instagram private.
Some Facts About Fashawn
Started writing rhymes when he was 8.
Has been featured on the cover of XXL magazine's Annual Freshman List.
Is signed to Mass Appeal Records.
Does charitable works.
He supports Bernie Sanders.
Fashawn's early days were very hard. Thanks to his determination, it has guided him to be the owner of massive wealth and a successful career.
For More Updates On Celebrity News, Entertainment, Biography, And Others Try-On SuperbHub.