American Entrepreneur and Model, Bernice Burgos, was born on April 7, 1980, in Puerto Rico. The model spent her childhood in the tri-state area between New Jersey and New York. Entrepreneur Bernice Burgos has a lavish lifestyle and her Net worth is estimated $1.1 million as for 2018.
The internet model and fashion enthusiast, Burgos, is a gorgeous model and an entrepreneur. The Instagram sensational model is more than just a stunner. Burgos has her own sleepwear clothing brand "Bold and Beautiful". Moreover, she has starred in various music videos and runway walks.
The Puerto Rican beauty has more than 40 million followers on Instagram. The fashion icon earns from her music video appearances, ramp walk shows, and her clothing website.
Bernice Burgos Net worth and earnings
Career as a bold and fierce model and an entrepreneur has helped Bernice amass a huge net worth.  Bernice's Net worth as of 2018 is $1.1 million.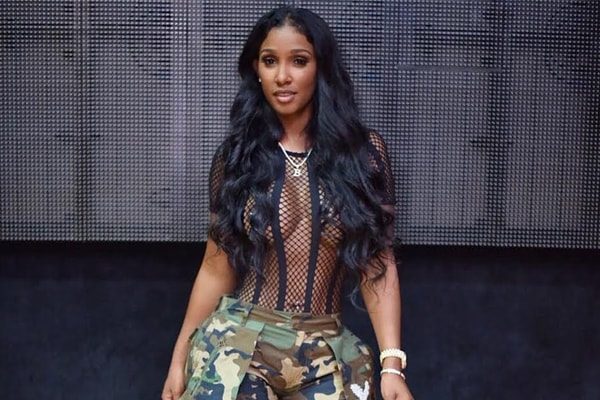 Bernice Burgos net worth is amassed from various ramp walks and advertisements. Image source: Instagram/Bernice Burgos
Bernice started her career as a bartender and waitress. However, that profession could not contain the dedicated fashion enthusiast. Burgos craved for luxury and hence, Burgos started modeling and fashion shows and also walking in ramps.
The ex-girlfriend of Drake, Bernice has starred in a number of music videos which allows her to afford the expenses. MTV's Wild 'N Out featured the hourglass goddess. Also, Burgos owns a clothing line called Bold & Beautiful. The average cost of products is $64.99 to $89.99.
Bernice showcases her luxurious lifestyle and drives the smoothest rented cars from Toy Store Mia. Bernice owns a smoked Black V8 Mercedez Suv and Black Bentley GT model. The cars cost up to $142,800 and $119,990 respectively. Likewise, she has driven rented Bentley Bentayga (W12 engine) which costs $10000 per day.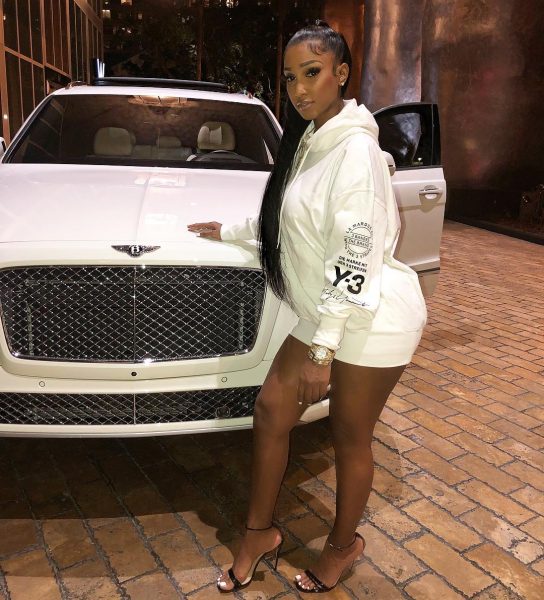 Bernice Burgos posing in front of Bentley Bentayga (W12 engine) in Miami.
Image source: Instagram/ Bernice Burgos
It's not easy maintaining and keeping up the consistency in showbiz. Since the start of Bernice's modeling career to present, the urban model has bagged millions. The fortune comes from her clothing website and also, her career as modeling.
Bernice Burgos Dating and Relationships
The heavily socially active model and entrepreneur, Bernice, keeps her private life content and discrete. Bernice was a single teenage mom to her daughter, Ashley Burgos. Bernice's former lover or husband's information is not available till this date.
Talking about her dating history, the famous entrepreneur has dated various personalities. In 2012, the hot commodity was romantically linked to Canadian rapper, Drake. Eventually, after their breakup, Bernice dated Marion Suge Knight and Rapper T.I. Recently, there are rumors that things are heating up between Burgos and Quavo. Also, She states her relationship status is single.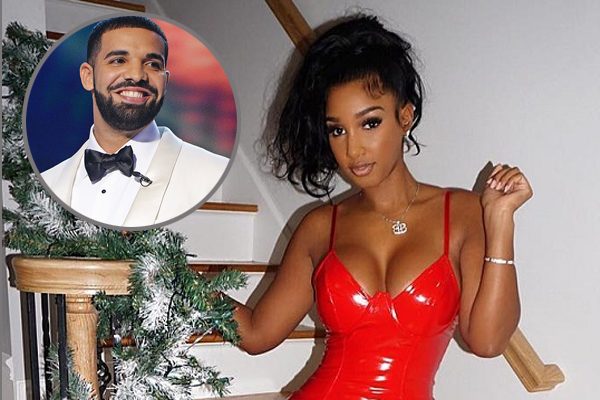 Bernice Burgos was in a relationship and dating and Drake. 
Image source: Instagram/Billboard
Bernice Burgos' Granddaughter
Bernice Burgos was pregnant with her first child when she was just a teenager. However, Burgos did not let that get in her way to success. Bernice's daughter Ashley is a  curvaceous model born on May 9, 1996, in New York City. Ashley is following her mother's footsteps in becoming a model.
Internet sensation, Ashley, has recently had her first child-India, making Bernice grandmom just in her 30's. The model conceived her child with boyfriend, the co-founder of music label HBTL, Sambou Camara aka Bubba. Ashley has posted a lot of pictures of India on her Instagram. However, Ashley has deleted some pictures.
Bernice Burgos' plastic surgery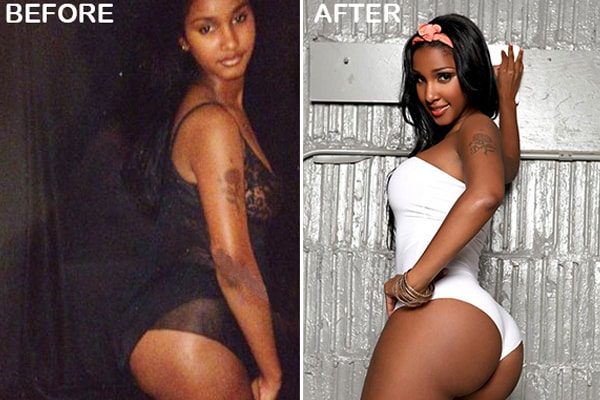 Bernice Burgos' pictures compared before and after plastic surgery.
Image source: Instagram/Bernice Burgos
38-year-old Bernice Burgos is the perfect example of perfect hourglass curvacious body. However, Burgos has admitted having had multiple plastic surgeries. The hot sensation first had her butt knifed.  Besides that, she has done multiple surgeries and is not hesitant about sharing it with the media.
SuperbHub for News and Entertainment