Alyssa Milano is an American Actress having her last appearance in the film New Year's Eve (2011). Wet Hot American Summer: Ten Years Later (2017) is her latest TV appearance. She also voiced Ghostbusters: The Video Game (2009) as Dr. IIyssa Selwyn. Besides an actress, she is also an Activist and Producer. Alyssa Milano net worth is peaking the height of success aside a successful professional career. Scroll down to have a full bio.
What are the most reliable points of Alyssa Milano biography?
Alyssa Milano born on December 19, 1972, is famous for her roles in TV series Who's the Boss? (1984-92) and Charmed (1998-2006).
Alyssa active in the entertainment industry since 1984 is growing well to date. Active participation is the reason Alyssa Milano net worth is increase higher.
Alyssa is the supporter of Democratic political party.
Milano, who actively participate in the social support program is a UNICEF Goodwill Ambassador for the United States of America.
Look in My Heart (1989), Alyssa (1989), Locked Inside a Dream (1991) and Do You See Me? (1992), are Milano's discography. Besides, Milano has 11 singles to date.
Milano has won several awards like Young Artist Award, UNICEF Award, Kid's Choice Award, and so on. Similarly, she nominated for several awards under several categories.
Alyssa Milano is also the creator of the comic book series named "Hacktivist."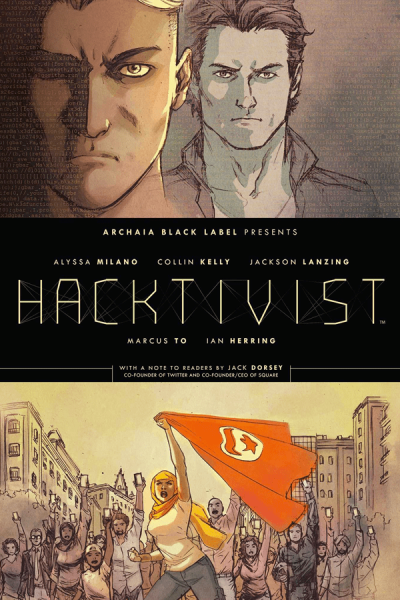 Picture credit: Amazon
In 2002, she also ranked at 5th position in Stuff's magazine 102 Sexiest women in the world.
Similarly, she stood 28th on VH1's The 100 Greatest Child Actors of All Time.
Also, she ranked 30th alongside 100 Greatest Teen Stars.
Alyssa Milano is a blogger on Major League Baseball's website.
As of 2014, she remained at the 34th position on Maxim's Hot 100.
Alyssa Milano at the present date is running her fashion line named Touch targeting the female sports fans.
Alyssa, interested in sports, also has published a book titled Safe at Home: Confessions of a Baseball Fanatic. The book covers Milano's passion for baseball.
Alyssa Milano was named as Alyssa Jayne Milano during her birth on December 19, 1972. Her father Thomas M. Milano is a Film Score Composer and Music Editor. Similarly, her mother Lin Milano is a film producer, Personal Stylist, and Talent manager. She has a younger brother named Cory Milano. Milano belongs to the Roman Catholic family and has an Italian ancestry.
Alyssa Milano attended Buckley School in Sherman Oaks, California. No more information relating to her academic qualification is available in the internet sources to date.
At the age of seven, Alyssa Milano took part in the national touring company of Annie. She stood as fourth among 1,500 girls. Slightly, Milano then landed her footstep in the entertainment industry. She appeared in small television commercials and portrayed several roles in off-Broadway productions. Finally, she brought numerous big projects, films, and television shows.
Film
In the year 1984, Alyssa Milano appeared in the movie titled Old Enough as Diane. Then, Milano made several attempts in the film industry. Some of her films include Double Dragon (1994), Fear (1996), Lady and the Tramp II: Scamp's Adventure (2001), and so on.
Similarly, she produced films like Below Utopia (1997) and My Girlfriend's Boyfriend (2010).
Milano also voiced the movie Beverly Hills Chihuahua 2 as Biminy.
Television
After her achievement from the 1st television series, she played several shows. Some of them are Living Dolls (1989), Spin City (1997, 2001), Mistresses (2013-14), and so on.
Dance 'til Dawn (1988), Confessions of a Sorority Girl (1994), Sundays at Tiffany's (2010) are Milano's TV Films.
According to the celebrity net worth post, Alyssa Milano net worth is $10 million. But there is no transparency in the information. The state may or may not be true.
A successful professional career is the source of Alyssa Milano net worth.
Alyssa Milano net worth is paying a reasonable sum of money.
Thus, she is maintaining an adequate balance between the private and professional career.
If she continues in the industry with the same fascination, Alyssa Milano net worth will rise higher soon.
In 2016 Presidential election of the United States, Milano supported Bernie Sanders.
Where there is trouble, Alyssa Milano is there to support them.
In the late 1980s, Milano promoted diseases like AIDS can't transmit from one another through casual contact with them. She even gave a sound sample through "The Phil Donahue Show."
In 2004, she participated in UNICEF's campaign as the national spokesperson and raised $50,000 for South African citizen deprived with AIDS.
Alyssa is a Vegan. Thus, she also supported several campaigns relating save the animals.
In 2007, she also served as the Founding Ambassador for the Global Network for Neglected Tropical Diseases. She joined the group with an aim to control neglected tropical diseases.
To date, she is helping the victims of Tsunami and other Natural disasters and social and economic problems.
Though she is a public face, she is not egoistic of her status. Instead, Milano is down to earth and serving the needy one is her primary motto.
Milano is an inspirational source for almost every women.
And I think "she deserved all the love and support for her valuable and outstanding career and contributions."
Alyssa Milano, at the very beginning, dated Corey Haim, an American Actor from 1987 to 1990.
Later in 1993, she then got engaged to Scott Wolf. But the couple split-up before they could bind their relationship as husband and wife.
Finally in 1999, January 1, Milano married Cinjun Tate, a singer. However, nearly after one year of togetherness the couple divorced on 20 November 1999.
After she divorced her husband Tate, she then engaged David Bugliari in December 2008 after dating for a year. The couple married on August 15, 2009.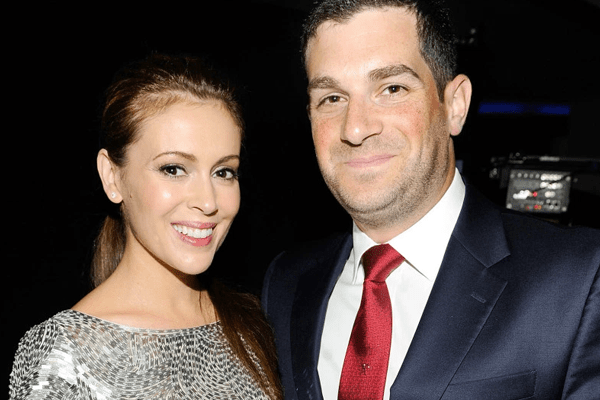 Picture credit: US Weekly
Till date, the couple is staying together. They also welcomed two children son named Milo Thomas Bugliari (August 31, 2011) and a daughter Elizabella Dylan Bugliari (September 4, 2014).
Alyssa Milano currently of age 45 is a native of America.
She has a glamorous look with the correctly built body.
Sagittarius Alyssa belongs to the Roman Catholic religion.
Lyssa is her nickname.
Milano has an average height of 5 Feet 2 Inch matching her body weight 126 lbs.
She looks hot in Bikini.
She has a short brown color hair.
Alyssa has a charming and glorious face with beautiful brown colored eyes.