It seems, out of habit, we still believe that we live about "at the beginning of the 21st century", and in the meantime, almost 20 years have passed, and what still seems to be "last season" to us is an entirely different life!
Looking at 00's fashion trends and movies, or listening favorite albums you will involuntarily exclaim – has it really been such a long time ago?!
Now it seems that time is running faster than ever – the loudest sensation is eclipsed by a new one the next day. And nowadays media only accelerates this constant kaleidoscope of names and events.
Both ourselves and the people around us, and celebrities – those who largely shape the style and image of our time – fall in love before our eyes, create families, inspire, and break up, and make mistakes (which sometimes turn out to be the right decisions).
Hollywood was much more scandalous in its good old days – in the era of Elizabeth Taylor-Richard Burton love story and others. Now, celebrities often prefer to keep privacy and do not make a public showdown; and nevertheless, there are still the stories which deeply impress the fans, as well as discussions that do not cease over the years.
Today,  we call to mind some of the loudest separations that shocked us from last 20 years, falling for nostalgia, thinking our own highs and lows, and making new plans and wishes. We'd like to thank Online Divorce for their help with the information we received.
1. Nicole Kidman and Tom Cruise, 2001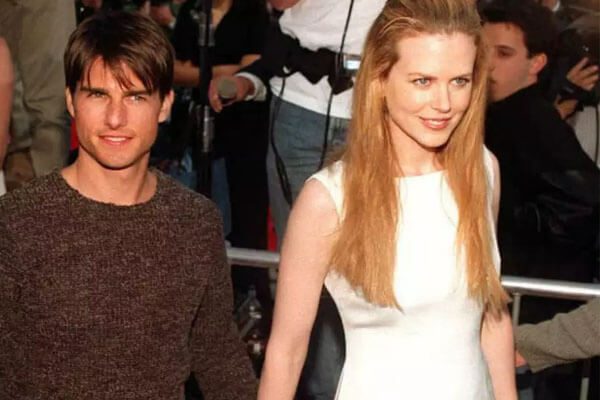 Source: The Independent
Feel old yet? The marriage of Nicole Kidman and Tom Cruise lasted ten years. And even today, almost 20 years after the divorce, many say that the actors were one of the most beautiful couples in Hollywood. A rare interview with each of the actors goes without an attempt to find out the real reasons, but Kidman and Cruise don't like to raise this old topic, so journalists sometimes spread almost opposite versions.
Now Kidman is happily married to Australian singer Keith Urban, while Cruise has discomposed his fans with another sensational divorce. His divorce from Katie Holmes in 2012 is called the fastest in Hollywood, but there are no fewer secrets in it than in the previous. Many sources connect both divorces with Cruise involvement in the Church of Scientology.
2. Brad Pitt and Jennifer Aniston, 2005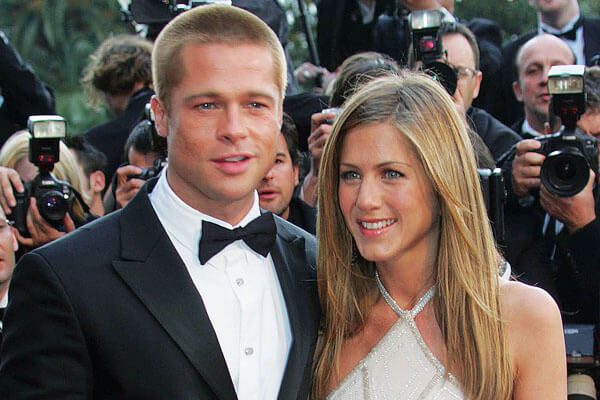 Source: US Magazine
Brad Pitt and Jennifer Aniston's divorce was the breakup that has been discussed probably the longest. Gossips about the ex-couple which once was considered one of the most beautiful in Hollywood, continue to acquire new details.
Journalists did not cease to monitor the reaction of Pitt and Aniston to any changes in the subsequent marriages of each ex. Pitt's divorce from Angelina Jolie (2016) and then Aniston's divorce from Justin Theroux (2018) caused a new splash.
Besides, both of these couples deserve special attention. Both relationships were long and seemed very happy. Aniston and Pitt's fans were happy for their favorite actors' new families.
The divorce of Pitt and Jolie was accompanied by numerous conflicts related to their six children. Justin Theroux and Jennifer Aniston had four common dogs, because of which the couple could not agree on the details of the divorce contract for a long time, but in the end, the dogs remained with Aniston. Rumors even spread that Pitt and Aniston are showing signs to be together again. But that don't seem possible.
3. Guy Ritchie and Madonna, 2008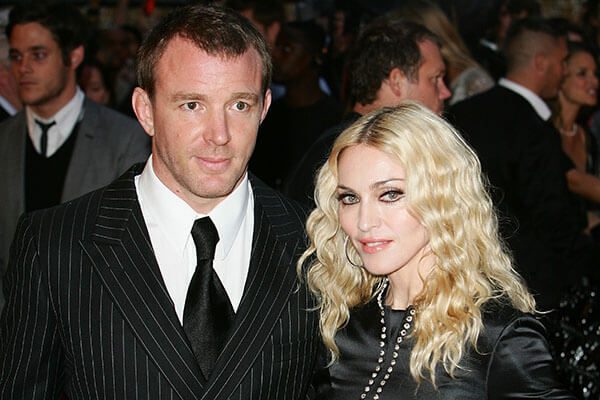 Source: Hello Magazine
The divorce of the pop diva and the British director can rightly be considered one of the loudest breakups of recent years, taking into account the attention of the media and compensation for moral damage.
Numerous quarrels and recriminations of spouses were quite public, and the divorce did not come as a surprise to fans. As it turned out later, one of the reasons was Madonna's "addiction" to adoption.
The pain of the loss of the star wife was relieved by the $76 million that Richie received as compensation. At the time of the separation, the wealth of Guy Ritchie was estimated by the publication of Forbes at $46 million.
4. Mel Gibson and Robyn Moore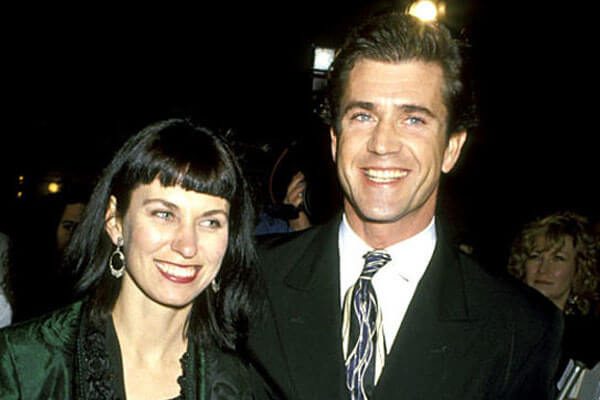 Source: NBC Miami
Mel Gibson got married in 1980, and a year later, baby Hannah was welcomed in the family. After three years, there were twins, Edward and Christian, after six – the son of William. In 1988, Louis was born, three years later, the boy Milo, and in 2000 Thomas was born.
A talented actor and director, a loving husband, a caring father of many children Mel Gibson unexpectedly left the family in 2009, announcing his connection with the little-known Russian pianist Oksana Grigorieva. In the relationship with Grigorieva, some different Gibson, unknown before, appeared.
It was the one who cheats his wife, raises his hand to a woman, and deceives. New life costed him not only reputation but also money. In favor of the former wife, he had to give half of his fortune, which was estimated at $850 million in 2006, and for the maintenance of Lucia, his daughter with Oksana Grigorieva, the actor must pay 20 thousand dollars a month.
5. Monica Bellucci and Vincent Cassel, 2013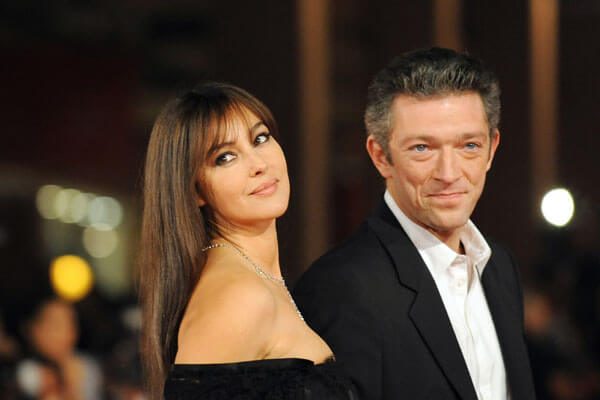 This incredibly charismatic couple met in 1996 on the set of the first joint film "The Apartment." Three years later, Bellucci and Cassel got married, then two daughters were born, and also there were several other joint film works, including the controversial drama "Irreversibility."
No gossip, loud quarrels, betrayal – this couple seemed the embodiment of old European family values. Until 2013, when after the unexpected announcement of divorce, Monica told that they lived with Vincent almost in a guest marriage, desperately trying to combine family life with work in the movies and love of independence.
6. Gwen Stefani and Gavin Rossdale, 2015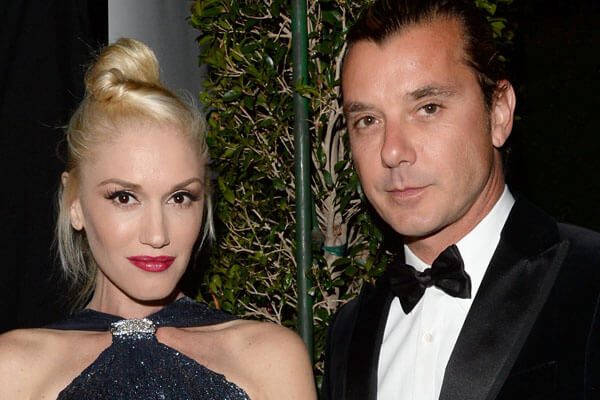 Source: Today
Considering the fact that the former No Doubt frontwoman Gwen Stefani and frontman of the Bush Gavin Rossdale met before the wedding for six years, the decision about parting surprised the fans a lot. The family was saved neither by relationship experience nor by three sons.
The couple announced their divorce because of Gavin's betrayal of their marriage vows one month before the 13th wedding anniversary. The musicians decided to break up; nevertheless, they both participate in the life and upbringing of children.
7. Chris Martin and Gwyneth Paltrow, 2016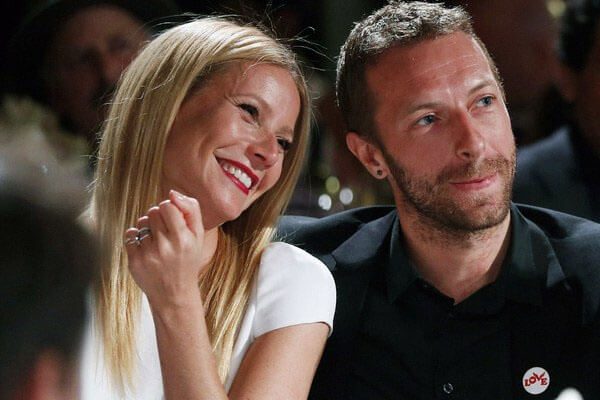 Source: Vanity Fair
The couple broke up after more than ten years of marriage in 2015, but the musician signed divorce documents after almost a year. Both said that the separation was over very hard.
Gwyneth and Chris share custody of their children Apple and Moses. Also, the former spouses decided to divide equally their joint property, valued at more than $200 million.
Among the reasons for the divorce, journalists call mutual cheating but anyway, the couple has tried to save the marriage for a year and decided to part as friends without bringing the matter to the court and public quarrels over money or children. Commenting on a divorce, the actress often used the term "conscious uncoupling" emphasizing their desire to accept this stage of life with dignity.

8. Jenna Dewan and Channing Tatum, 2018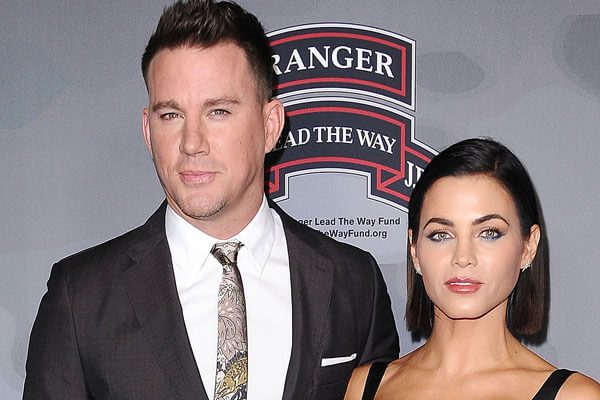 Source: People
The couple posts joint photos, they confess their love to each other, and suddenly, like a bolt from the blue, they announce a divorce.
The relationship of the actors began on the set of the film "Step Up" and lasted for nine years in official marriage. Actors say they still love each other, but their roads now diverge. Fans of the couple are hard to believe, and most importantly – to understand.
Many were convinced that there would be no particular problem with this celebrity divorce. However, it occurred otherwise – Channing and Jenna still cannot come to a compromise regarding custody of Everly's five-year-old daughter and resolve differences in financial matters because the actors did not sign the marriage contract.
For more entertaining celebrity biography and entertainment updates, visit and follow SuperbHub.