Planning the life's most promising occasion could be a little stressful as exciting it will be. In order to make one's wedding special, there can be a number of ways. However, nothing will beat the idea of a destination wedding. It is comfortable and luxurious but above all, it makes the wedding memorable and exhilarating. Of course, who does not like to travel and photograph in exotic places full of pleasant surprises? So, to sort out the difficulty of choosing the best wedding destinations below is the short description of highly liked places for a wedding.
Ireland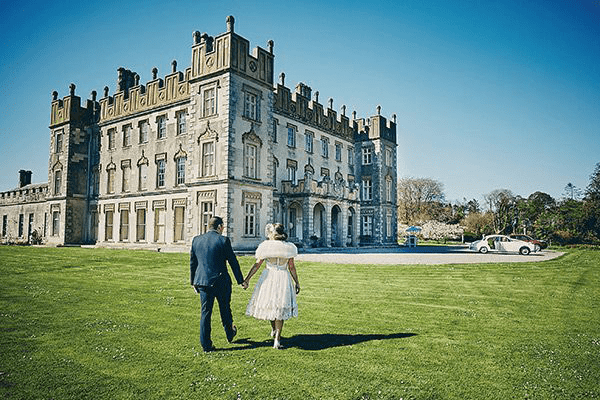 If you are a fairytale dreamer, then Ireland makes one of the best wedding destinations as it comprises of grand castles, lush gardens, and seaside cliffs. The country combines natural beauty and warm hospitality of Irish people that make your wedding simply beautiful. The natural sceneries and walk down aisles makes your wedding photo appear more dramatic when you are lost in the romantic view of Ireland.
Tahiti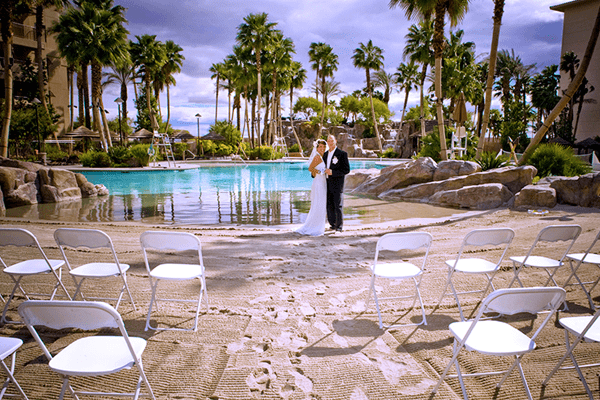 Known best for the picturesque landscape with fragrant vanilla farms, Tahiti makes one of the best wedding destinations. Moreover, it gets fewer tourists which make guests in wedding more comfortable and they get excellent service. To make your wedding more memorable even to your guests, treat them with a Polynesian show that combines traditional music and flaming torches.
Amsterdam, the Netherlands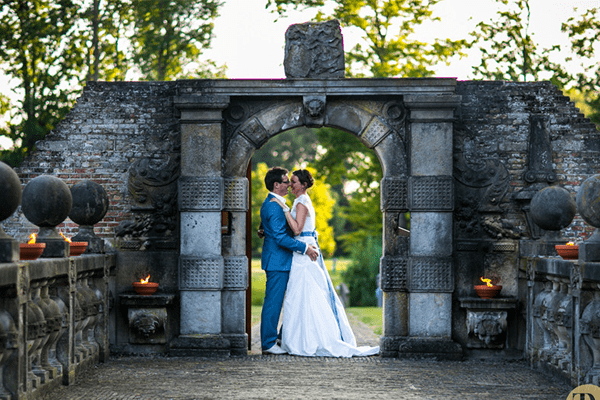 Best known as "the Venice of the North", Amsterdam has a lot to offer to the wedding couples. The arched bridges and twisting waterways give wedding photographs the dramatically romantic setting. Additionally, they provide couples with experience of an unusually strong sense of European classic and artistic history.
Costa Rica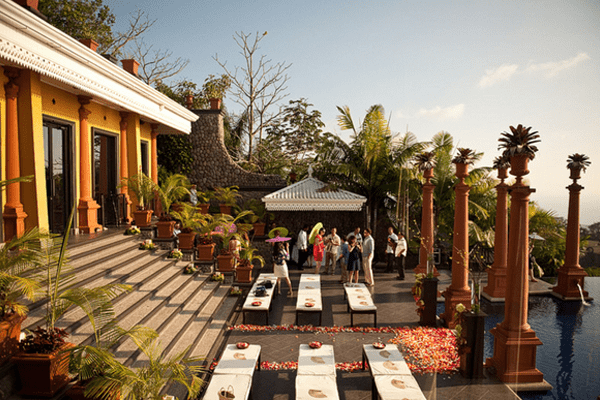 Now, this is the place you would love to list as one of the best wedding destinations if you want the urban life and untouched natural beauty. From mountaintop views to outdoor ceremony, the edge of a volcano to a beach wedding, Costa Rica has all that a couple ever dreams of their wedding. Since the country has a number of biological reserves and thrives on ecotourism, you will find comfortable luxurious eco-lodges and forest bungalow that makes Costa Rica even more desirable wedding destination.
Tuscany, Italy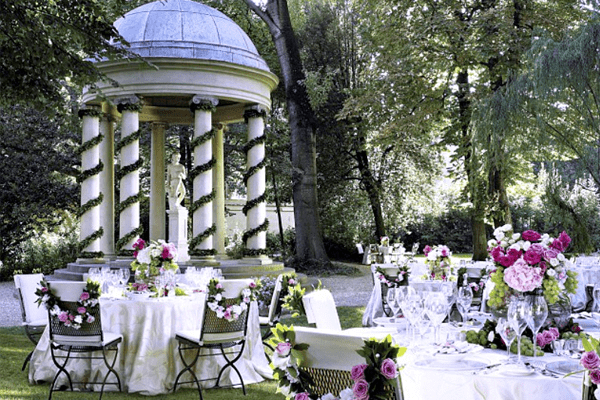 What could be the better option than experiencing green valleys with vineyards and drinking locally made wine in the spellbinding castles during a wedding? Tuscany is full of 15th-century architecture in combination with valleys, hills, and castles. Therefore, if you are a romantic couple and want to get indulged in laid-back rustic wedding, Tuscany would probably make one of the best wedding destinations for you.
Paris, France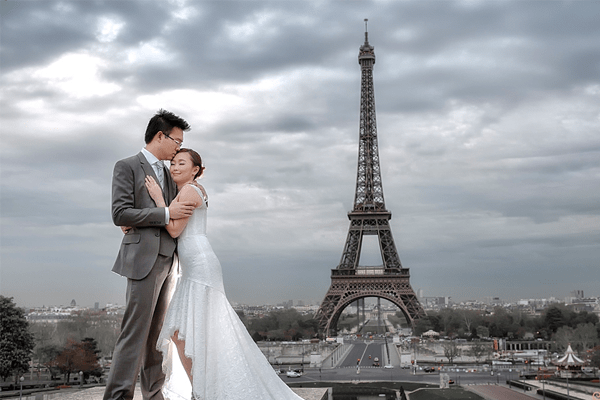 Paris is one of the most romantic cities in the world. The city aglow with light at night and offers several places to exchange vows. The aura of the city itself is so romantic that the promising occasion of life would seem even more successful. Therefore, standing beneath dazzling Eiffel Tower to make promises to one's special person would work a charm for life. This makes Paris one of the best wedding destinations in the world.
Santorini, Greece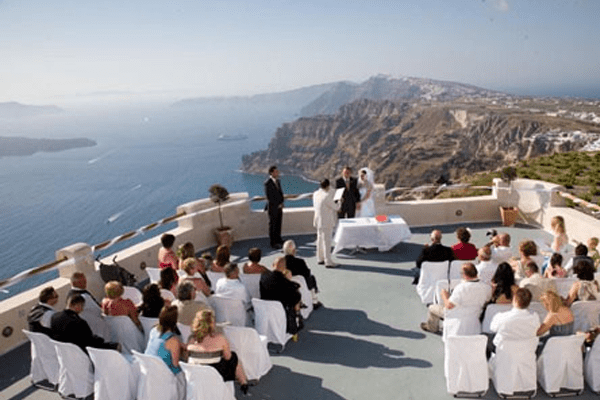 The color of wedding dress compliments the color of Santorini, Greece. With the white in the foreground and blue sea in the background, wedding photographs look as striking as exaggerated wallpaper. Wedding in Santorini definitely is not for the photographs, but the place provides a beautiful atmosphere of the city alongside blue water sea out of hassle.
New Zealand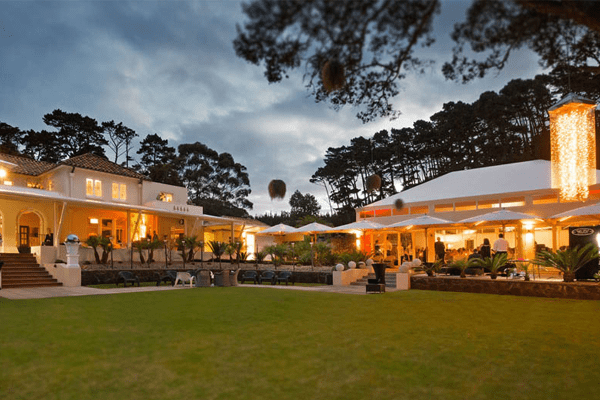 The miles of beach with pristine blue and dense green forest could be the dream of every couple to marry in. From the beach to the snow-capped Alps, you will get a variety of awe-inspiring views here. Getting married in this place will also fill your experience with romance ignited by scenic beauty alongside adventure. It will be a very good source of the beautiful moment for you and your soul mate as you leave behind the bustling crowd to marry and spend time in remote landscape.
Kauai, Hawaii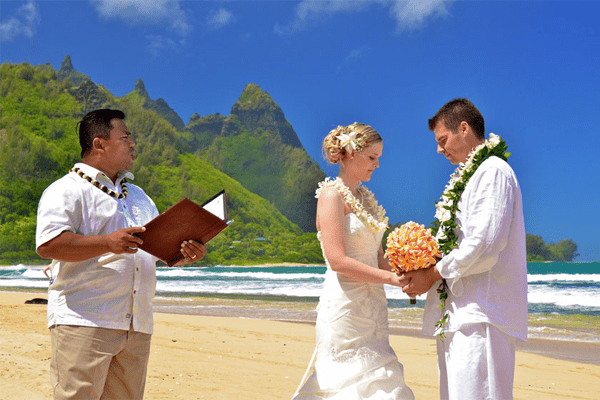 Known as "Golden Isle", Kauai enamors couples with lush landscape and quiet environment. It is one of the best wedding destinations for the couple who loves quiet aura instead of bustling urbanization. Meanwhile, the sunny southern coast makes it a perfect wedding venue in addition to providing guests with surfing, hiking and helicopter tour facilities.
Thailand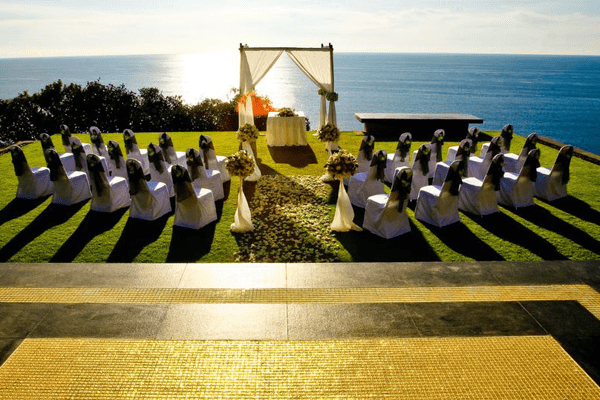 Rich coral reefs and wildlife makes Thailand a paradise of the Southeast Asian kingdom. Just opposite to what big cities offer, Thailand has its own pace providing couples with ample of time to relax. Moreover, the beautiful beaches with azure blue water and luxurious resorts make the stay comfortable. The couple definitely receives bountiful beautiful memories and dramatic pictures. Additionally, the wedding attendees will also enjoy wedding and marvel at the natural beauty of Thailand.
Jamaica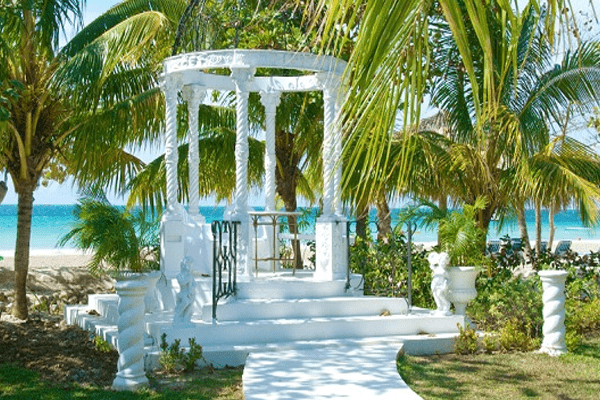 When one hears Jamaica, they will think palm and beaches. However, Jamaica has much more to offer to its visitors and couples intending to marry there. The unspoiled culture, indigenous spices, and laid-back atmosphere is what makes Jamaica one of the best wedding destinations. Not to mention, the country has affordable islands and private villas which makes the wedding even cozier. The breathtaking view of sunset and waterfalls makes Jamaica a wonderful host.
Celebrity Entertainment and Biography