The TV presenter Sean Hannity is in a marital relationship with his wife Jill Rhodes since 1993. A few years back, some sources reported that Hannity was going to divorce his wife. But as the news was not confirmed by any authentic sources, it just turned out to be a rumor. The couple is living together and does not have any plan to divorce each other.
Sean Hannity has two children with his wife Jill Rhodes. The pair gave birth to their first child, a son named Sean Patrick Hannity in 1999.  They welcomed their second kid, a daughter named Merri Kelly Hannity in 2002. The Hannity family resides in Long Island together.
Sean Hannity and Jill Rhodes Married
The American Political Commentator, Sean Hannity tied his knot with fellow political journalist Jill Rhodes on 9th January 1993. Hannity and Rhodes used to talk with each other about work-related subjects. Later they met in person in a mayoral debate in 1992. Since then, the journalist couple began dating each other followed by a wedding in 1993.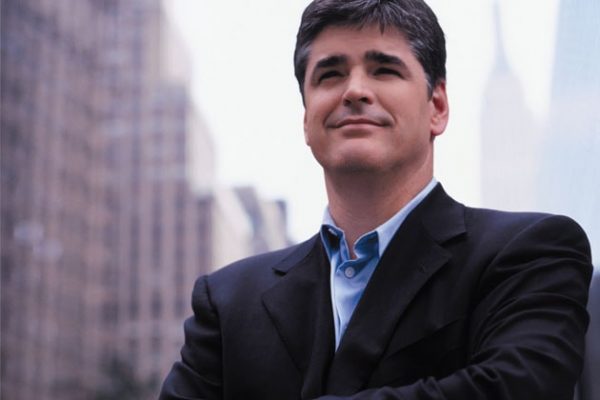 Journalist Sean Hannity married Jill Rhodes in 1993. Image Source: KGFW
Sean Hannity is undoubtedly a famous figure in the field of radio as well as television hosting on FOX News Network. He has earned a lot of fame around the world. In contrary, Jill Rhodes has stayed far out of the spotlight. She is not active in social pages and tends to stay away from the limelight.
Sean Hannity and Jill Rhodes Divorce Rumors
At the beginning of 2013, rumors began to swirl about Sean Hannity's involvement in the sexual harassment of women workers in FOX News Network. He was taken as a major contributor to sexual harassment in FOX along with Bill O'Reilly and Roger Ailes.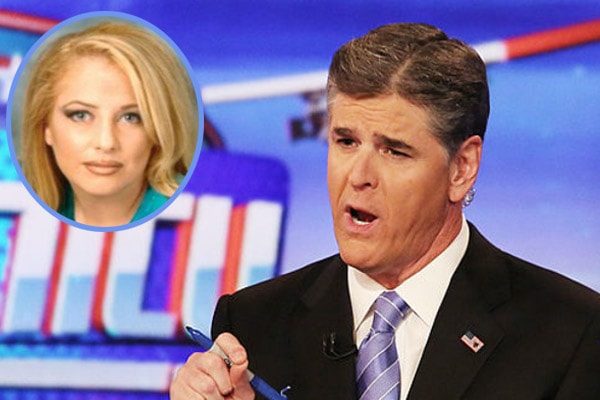 Debbie Schlussel, a staff member of FOX News accused Sean Hannity of sexual harassment. Image Credit: The Truth Division/ The Wrap
A conservative blogger of FOX News named Debbie Schlussel accused  Hannity of sending a pattern of offensive behavior to her. But later, it got claimed that Schlussel was never sexually harassed. Such rumors of Hannity kept Hannity's relationship in danger. Many news reported that the long-time husband and wife, Hannity and Rhodes are going to divorce. But it did not go that way.
Sean Hannity and his spouse Jill Rhodes continued their relationship overcoming every obstacle that came into their relationship. Rhodes stood by her husband during all the accusations made on him. The marital bond between Hannity and Rhodes seems so strong that it can't be broken easily with mere accusations.
Visit SuperbHub for other Celebrity News and Entertainment.