As of 2018, Scott Storch's net worth is  $100 thousand. Working with artists like 6ix9ine, Russ, and other few, this American record producer earned an estimated amount of $5o thousand in 2017 and approximately $100 thousand in 2018. Scott Storch has his music label, Storch Music Company and production company called Tuff Jew Productions.
Is Scott Storch Worth Just $100 Thousand?
Yes, Scott Storch's net worth, as of 2018, is $100 thousand. This net worth might be shocking to the people as Storch was one of the successful people in the music industry. But his money was not always the same. Scott Storch's fortune once crossed $100 million. But, the American record producer, Scott Storch was carefree about his money and spent it incautiously.
View this post on Instagram
Earnings
Scott Storch worked and produced music for some of the hottest figures in the music world. Scott's first massive was Dr. Dre's Still Dre. Soon, he came up with songs like 50 Cent's Candy Shop, Fat Joe's Lean Back, Justin Timberlake's Cry Me A River, and Beyonce's Me, Myself and I. This successful producer produced hundreds of hit songs during his peak time.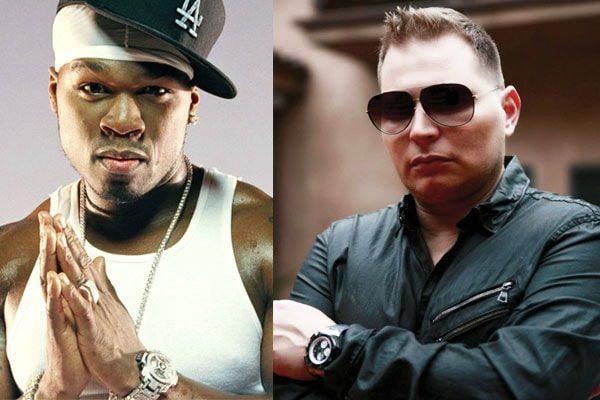 50 Cent's all-time hit Candy Shop was produced by Scott Storch. Image Source: Las Vegas Weekly/ DJBooth
At the time Scott Storch was at his best, he sold each track for $100,000. Scott Storch, in 2005 alone, produced more than 80 tracks for some of the huge artists. Storch was considered as the most happening maestro on the planet. Scott Storch was even named as ASCAP's Songwriter of the Year, 2006.
By this time, his net worth was reaching sky high. He had already earned millions of dollars from his compositions, and earnings from music labels and royalties.
Scott Storch's Unbelievable Lavish Money Spending
The American music producer, Scott Storch did not hesitate to show off his money and his new fame. He began spending his money at a rapid pace. His car collection included some high-end supercars like Buggati, Lamborghini, Mercedes, Ferrari, and a limited edition McLaren SLR. These are just a few of them.
View this post on Instagram
Storch acknowledges that he would blow some cocaine as soon as he woke up, and then go straight to the car dealership where he wound throw hundreds of thousands of dollars, just like that. While high on cocaine, Storch bought at least ten cars. He was one hell of a cocaine addict who spent $30 million just for cocaine in six months.
Storch spent $10.5 million in his mansion in Miami's Palm Island. In front of his mansion, he parked his 117-foot yacht, Tiffany that cost him $20 million.
He also spent vast money on jewellery. He had a yellow diamond ring in his left index finger which cost him $7 million. He also dated some of the hottest girls including Paris Hilton for whom he spent millions of dollars.
Scott Storch in 2018
In July 2018, Storch opened up what it felt like losing $100 million. Storch, in the present context, has very less money compared to what he had before. Storch even mentioned that he made just $10,000 in 2014.
Short Bio
Scott Spencer Storch was born on 16th of December in 1973. Born in Long Island, New York, Storch is a record producer and a songwriter. The American born Scott Storch started his career as a keyboard player in the music band called The Roots in 1991. Since then, Storch has been active in the music industry. The songwriter and record producer, Scott Storch has worked with some of the prominent figures of this industry, experiencing extreme luxurious lifestyle as well as some worst days of his life.
For more News and Entertainment: SuperbHub.