The Brave CNN Reporter, Sara Sidner is an American Journalist who works as Senior News Correspondent of CNN located in Los Angeles. Sara has been posted to Jerusalem, Abu Dhabi, and New Delhi, India before. She has shown her valor in the field of media and worked under such tensed circumstances.
Sara Sidner was born on 31st May 1972 in Gainesville, Florida, USA. However, she started her broadcasting career at WUFT-TV in Gainesville, Florida. After that, she began to enhance her skills working for KFVS-TV, WINK-TV, KDFW-TV, and KTVU. Later on, her significant contribution to CNN had made Sara rise as a Senior News Correspondent.
There are several facts about Sara's Life which everyone doesn't know. Sara is secretive about her personal life and doesn't like to share about her family to media. Moreover, the five major facts of Sara's life are as follows.
1. Sara belongs to an Interracial Family.
The 46 years old, Sara belongs to an Interracial Family of America. Her father's ethnicity is African-American whereas her mother is British. Sara had stated about the racial biases she experienced in her school life had an impact on her.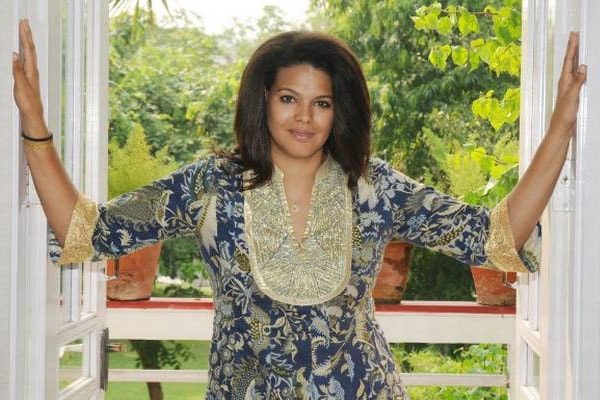 Sara Sidner Posing at her gallery. Image Source: The Hindu
In one of her CNN video, Sara talked about her childhood bullies and discrimination against her black color. She described how her class teacher made a nasty comment over her skin color and ignored her.
2. Sara Sidner was assaulted on Live Tv during Mumbai Blast.
While reporting about the crucial bomb blast of Mumbai Taj Hotel on 26th November 2008, Sara was assaulted by local Mumbai peoples for no reason.
She was surrounded by the Mumbai crowd beside Taj Mahal Hotel with her cameraman while reporting the status of Hotel. Suddenly as soon the light of the camera went off, the people assaulted her by tearing her clothes, pushing, and touching private parts.
3. Sara Sidner reported under the Fire at Libyan Civil War.
During the Libyan Civil War, Sara Sidner displayed her commitment and bravery by reporting under the chaotic war environment. She went to the middle of rebel fighters during the fall of Tripoli. Sara heated the coverage by reporting every second of war condition in Libya.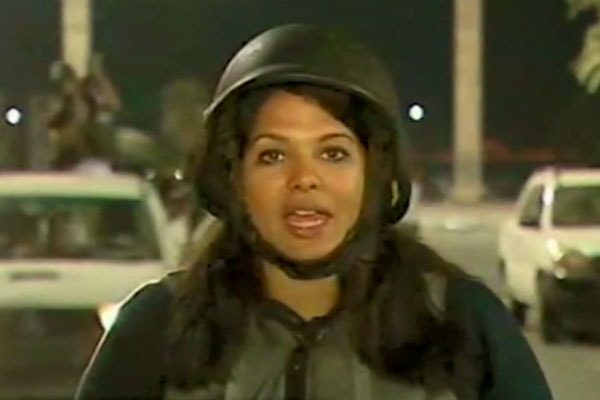 Sara Sidner was reporting from the 2011 Libyan war.
Image Source: The Daily Beast
4. Sara won multiple awards for her praiseworthy work in CNN
The Heroic Journalist, Sara Sidner had made the entire broadcasting world proud on her along with her Channel CNN. She has won numerous awards for her contribution in Journalism. She was also awarded the Achievement of the Year Award from SKY WFTV Women in Film & Television in the United Kingdom for her work in Libya. Besides that, Sara is successfully able to hold regional Emmy Award, an Edward R Murrow Award, and several Telly Awards for her work as anchor and reporter.
5. Sara is among the highest earning CNN news correspondent
The American reporter, Sara holds the position of Senior News Correspondent at CNN International. As per payscale, the average salary that a news correspondent acquire at CNN is $67k annually. Moreover, by further analyzation about Sara's work, it can be assumed that she may be earning $100k annually. It is almost the highest salary that CNN pays to its reporters.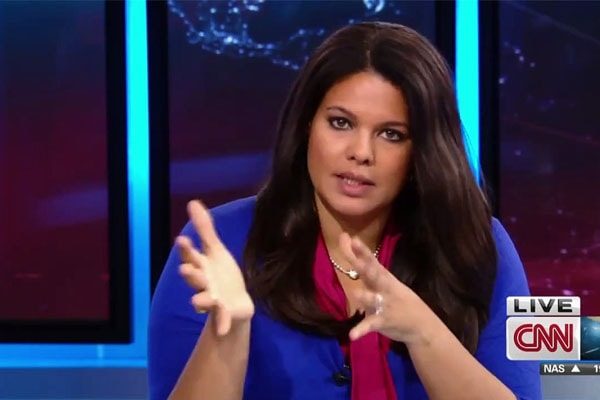 Sara Sidner at CNN News Studio. Image Source: Daily Motion
SuperbHub for News and Entertainment.